So, not everyone is geared up and excited for the world cup. Some people just want to have their regular pint and not have to worry about loud noises or friends looking through their head towards the screen showing Guinea Bissau vs Ogdenville United or whoevers playing. To all those people, this list is for you.
Here' some pubs not showing the World Cup. Here's your haven for the next month,
Grogans.
This is not now and never will there be a tv in Grogans. Delicious Guinness, even better atmosphere.
Oscars cafe bar in Smithfield assure us that there will be no screens on. You can enjoy some food and drink in peace. You can even sit out on their terrace. Grand schtuff.
@publinie no soccer at the inn starting this Thursday. #oasisinD7 pic.twitter.com/OzQYfsdXwN

— Oscars Cafe Bar (@Oscarscafebar) June 10, 2014
Brew Dock beside Connolly station will be your craft beer home away the premium lager guzzling.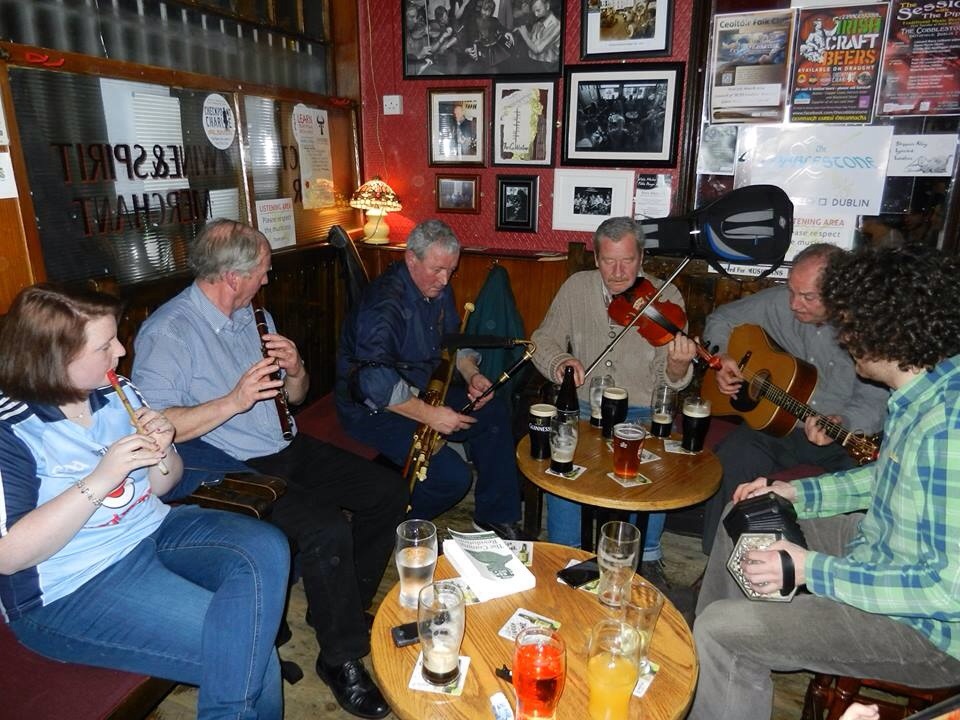 The Cobblestone will be tackling your taste buds (see what we did there) with some fine Irish craft beers.
Nearys off Grafton street is the old faithful. Naer a tv in sight. Sit down with your Guinness and make conversation with yer mates instead of gawking at the idiot tube.
The Ling Hall have, after consultation with their customers , decided to offer sanctuary away from the World Cup and not turn on their TV screen. It's not the first place you'd think of for watching football, so we're glad of this development.
L Mulligan Grocer in stoneybatter. The only rolling balls you'll see in this place is if someone drops their scotch egg. I think we're doing a decent job of making football related comments in an article about not watching football, don't you?
SHHHH, you're in the Library bar. By all means pull out a book about football, 'Gary Linekers ghost stories, or Gary Mabutt's autobiography, but there won't be a screen in here.
Arthurs pub on Thomas street may have a tv upstairs, but downstairs will be a football free zone. Fine pub it is too.
Cassidys Westmorland street won't be showing it, but their sister pubs P Macs and Blackbird in Rathmines will be.
@publinie @beerhousedublin world cup free zone here! sure no tv's or intetest 🙂 its all about the beer! pitchers now available also!

— Beerhouse (@beerhousedublin) June 11, 2014
Beerhouse at the top of capel street will be concentrating on the ould craft beer instead.
We'll add more if we find them. If we're wrong about any of these, please send us a note @publinie facebook.com/publinie publinie@gmail.com