So you've tried all the best beer gardens in the city centre and now you want to try something a new and pretty. We've put together a few options for pubs worth taking a day trip to. Some of them are worth it for the view, some for the tranquility, and some for the temporary feeling that you're on holiday. We've picked a few that don't take too long to get to and will give you a bit of a relaxing day out.
As with all of our lists, if you think there's a pub that deserves to be in here, just leave a comment below or email us at publinie@gmail.com and we'll see about including it.
1. The Blue Light, Barnaculla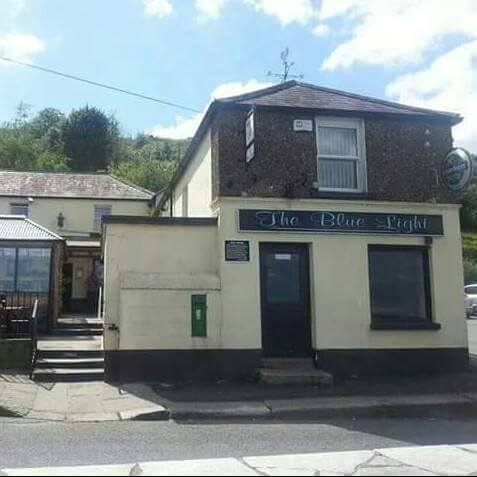 This one is top of the list because it offers views of Dublin like no other. From the picnic tables across the road from the pub (where you're welcome to sit and have a drink) you get a stunning view of Dublin bay. The inside is wonderfully traditional and the people that go there range from locals to people like yourself just looking to experience something a bit different.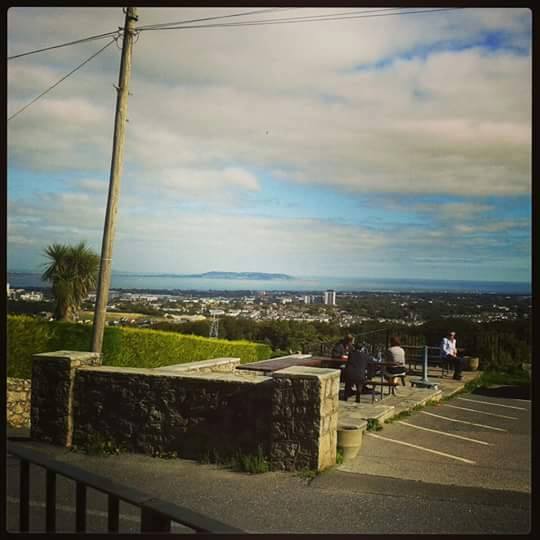 They don't serve food and there aren't many (or any?) TVs, so don't go up expecting a good feed or to watch the match. That's not what this pub is about. To get here you can either get the bus or luas to Stepaside and hop in a taxi up the hill. There is a Dublin bus service that passes by, but it's so infrequent that's it's not very useful. Creamy pints, amazing views, trad music, and a welcoming atmosphere.
2. The Strawberry Hall, Chapelizod
It's not all that far from the city centre, but the Straw Hall is in a very tranquil location in Chapelizod near the Liffey. They boast on their website that they've got the bext pint in West Dublin, so why not put it to the test? They've got live blues every Sunday and Monday night, and live trad on Fridays, but Saturdays are all about the chats. They're obviously concerned with the well being of their customers, so much so that they organise a complimentary bus to people living in Castleknock, Carpenterstown, Coolmine, Clonsilla, Lucan, Blanchardstown, Cabra, Chapelizod and Ashtown.
3. The Royal Oak, Kilmainham
Now, this one stretches the meaning of 'day trip', because you can actually walk here quite comfortably from town. It's located on a lane in Kilmainham adjacent to the Royal hospital. It's a beautiful little pub in what seems like a quiet country setting. You can sit inside in the snug, bricked and bric a brac'd interior or be equally as comfortable outside soaking up the quiet and the sun. There's a Dublin bikes station just down the road, so it's easy to get to. For the way back you can always get a bus back into town or just walk.
4. Johnnie Foxes
Johnnie Foxes in the Dublin mountains makes the claim that it's the highest pub in Ireland. That doesn't stop people making the trek up by the busload to check out their craft beers, excellent food, and live entertainment. Although it seems like the pub is more geared towards tourists (and they do have plenty of those), there are plenty of locals and Dubliners to be found inside in the dining area and out in their beer garden. They put a lot of effort into making sure the food and experience are of a high standard, and they also see you home at the end of the night too. There's a Johnnie Foxes shuttle bus that will bring you to and from the city centre to the pub. Book your place in advance just in case.
5. The Bloody Stream, Howth
Get the dart to Howth, walk out of the station, turn right. Congratulations, that's the extent of the traveling you'll need to do to get here. It's a fantastic option if you want to incorporate a walk around Howth Harbour or Howth head and finish up in a pub where you can get some delicious pints in warm, traditional surroundings, as well as trying out some of the local fresh fish in the form of seafood platters and scrumptious main courses.
As with the others, there's live music and a beer garden for the sunny days.
6. McLoughlins, Dun Laoghaire

The more we hear about McLoughlins, the more we like the sounds of it. They've put a huge amount of effort into establishing themselves as a real traditional Irish music pub. It may not have the views or the seclusion of some of the other pubs on this list, but it's got all the charm and character that you could want from a traditional pub. They do lunch and dinner, so no need to get a chipper on your way in. The trad is on Thursday nights, and there's also a music session on Saturday nights.
7. Ollies place, Skerries
In Ollies in Skerries you can choose to pick modernity or traditional by going into their bar area or the snug area. Roger Daltry from The Who popped in recently for a bit of food, so if he thinks it's good, then you're probably onto a winner. You can get your fill of cocktails in the more modern bar area, or get your fill of good pints in the snug next door, maybe with some live music.
8. Finnegans, Dalkey
Finnegans in Dalkey has some very well known patrons, including Bono, and the Obamas. Again, it's a traditional style pub serving locally and freshly caught seafood that you can enjoy inside our in their outdoor area. There's a plethora of excellent pubs in the area, so you can even do a little pub crawl around the area if that's what tickles your fancy.
9. The Harbour Bar, Bray
Located just off the Bray promenade is The Harbour Bar, a pub that prides itself on live music, a lively atmosphere, and their own craft beer. There's a beautiful interior with bric a brac on the walls and amazing interior stonework, giving it a real lived in and traditional feel (have we said traditional enough yet in this article?). Outside there's ample room for sitting in the sun and taking in the sea breeze. Keep an eye on their social media to see what music is on when you're planning your visit.
10. The Yacht, Clontarf
A short hop out of town into Clontarf and you'll arrive at The Yacht, a pub with a beautiful vantage point over the sea. Take in a seaside stroll up to Bull Island and then return for a few glasses of wine in their beer garden. After a walk you'll have an appetite like a Viking after having fought Brian Boru, and they've got an award winning menu to tempt you with.