Andy Lee takes on Billy Joe Saunders in Manchester on Saturday the 19th of December. Here's which pubs in Dublin will be screening the fight.
The Living Room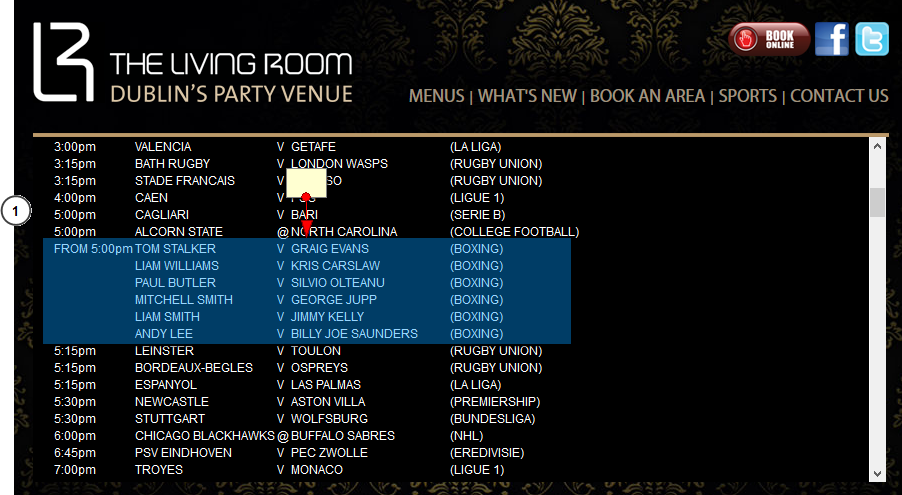 They're showing the fight on their all new screens around the bar. They're seriously huge. Here's a link to a video of their new screens.
Trinity Bar
@publinie@MickDonnelly82 Hi Mick, we will be showing the fight! Given the week that's in it we advise booking! https://t.co/pyKe5RMPjH

— Trinity Bar Venue (@TrinityBarVenue) December 17, 2015
Slatterys
Slatterys in Ballsbridge will be cheering on Andy.
The Woolshed
@MickDonnelly82 yep we are showing @AndyLeeBoxing fight on Saturday. — Woolshed Baa (@woolshedbaa) December 18, 2015
The Bank
This weekend we're cheering on Irish world champion & gentleman @AndyLeeBoxing couldn't think of a better man to defend our honour #andstill

— The Bank Bar Dublin (@Thebankbar) December 18, 2015