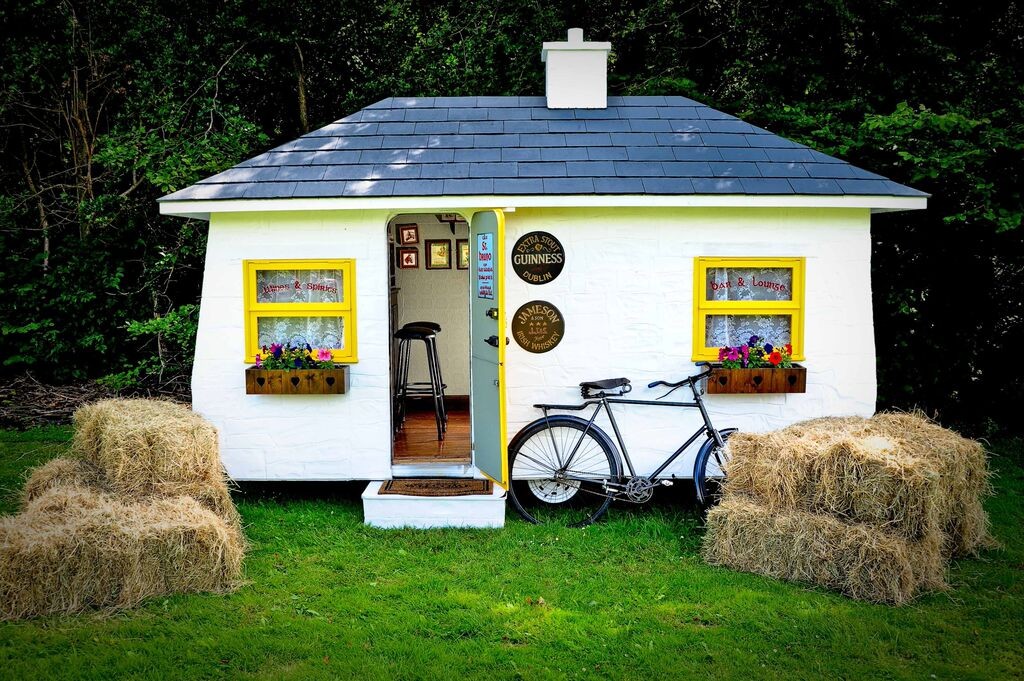 This may well be the best novelty bar we've ever seen. It's a caravan, once used to go to a music festival, converted into a fully functioning traditional Irish pub.
John Walsh, creator of the Shebeen, spent 4 months turning the 30 year old caravan from a decaying mess into a traditional old Irish bar.
The bar itself holds 10 people inside, some of them seated. It looks pretty similar to the model used in Father Ted that Noel Furlong and his youth group capsized by dancing.
The Shebeen is available for rent for any kind of party you can imagine, and seems to go down well at corporate events, weddings, and other festivals. It went down a treat at the Taste of Dublin festival in the Iveagh Gardens.
Of the interior design their website says
The interior woodwork is handcrafted in Irish oak, which has been stained and distressed to recreate that vintage feel. We used solid pine for the flooring and the seats, again aging the woodwork to create a vintage effect. Antique pictures, mirrors and carefully selected pub memorabilia adorn the walls, which have been papered in traditional patterned wallpaper.
If you're interested in hiring the Shebeen, but would like to know the practicalities, they supply the caravan itself, a cooler and taps for 2 draft beers, electric stove heater, music sound system, LED lighting behind the bar, fold-down windows for outdoor entertaining, original high nelly bicycle, and window boxes.
If you want to get a better idea of the space and fun of the Shebeen, take a look at the video below.
The Shebeen from Applesauce Films on Vimeo.
You can find out more about the Shebeen via the following:
@theshebeen on twitter