Edit: There is an updated version of this list with more function rooms- www.publin.ie/2016/18-great-free-function-rooms-in-dublin-pubs/
If you're looking for a function room to host a party for groups from 20/30 all the way up to 250, we've got a number of options here for you. We've selected lots of high quality function rooms that are available to hire for free or for a refundable deposit.
This list might also be useful to people looking to host music, pub quiz, or other entertainment nights.
The criteria for being included in this list is that the function room has to be removed from other areas of the pub, offer privacy, and have its own bar. We will have lists in the future for best places to book, deals when you book, and more function rooms that do have a price for hire.
If your pub is in the city centre and meets this criteria, email us with a photo at publinie@gmail.com and we can add you to the list.
Publin always helps people who are looking for a venue for a party or just casual drinks with friends. If you want some advice or assistance in finding the best venues and deals, just email us at publinie@gmail.com or message us on facebook or twitter.
Be sure to mention your pals at Publin if you make an inquiry.
Toners pub
have 2 function rooms , upstairs and downstairs, that both have bars of their own and enough room for up to 100 people. They do finger food platters  if they're ordered in advance. For more info- 01-6763090 or email info@tonerspub.ie www.tonerspub.ie/private-functions/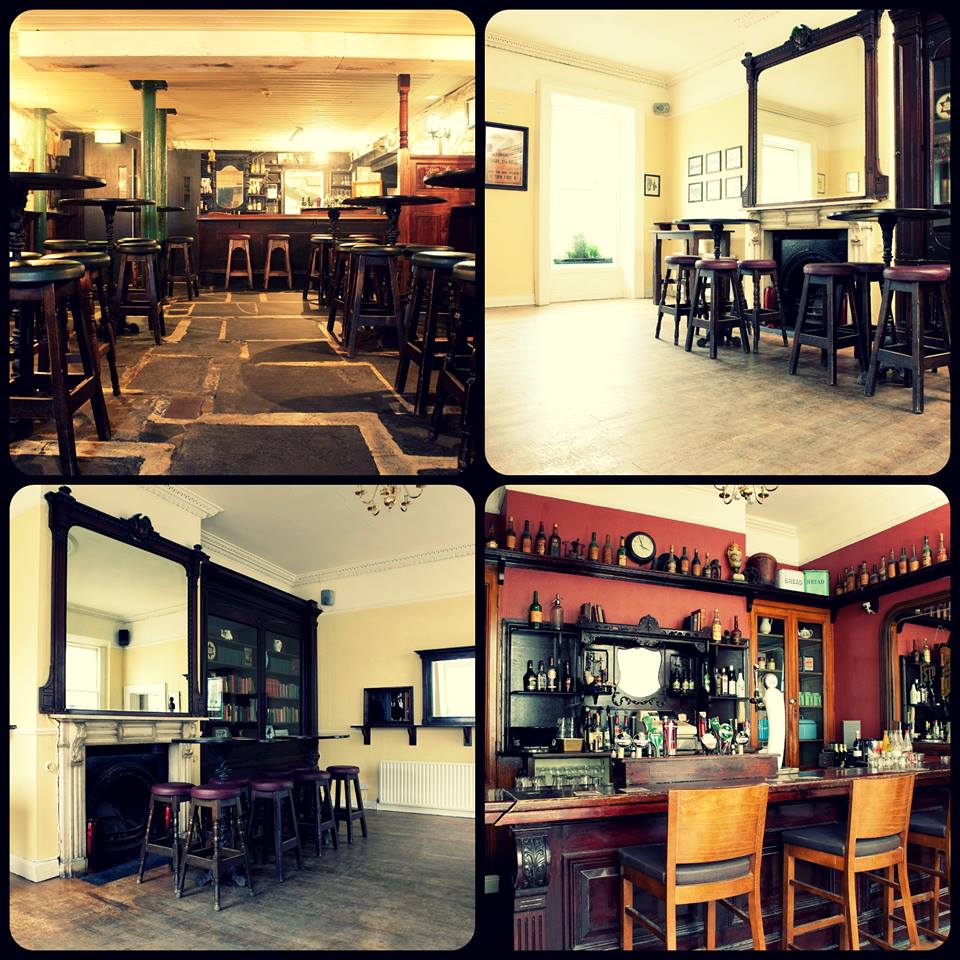 The Waterloo bar

on Baggot street over the canal have a function room fit for up to 120 people with a private bar and a heated terrace. They can do sit down dining or food platters. The food is good and they've got a very good craft beer and wine selection. A refundable deposit is required. 01-6600650 or email  info@thewaterloobar.ie www.thewaterloobar.ie/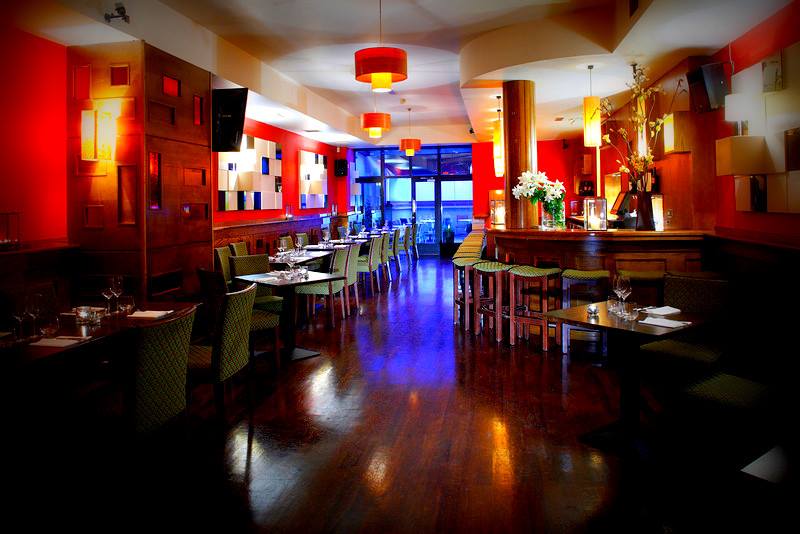 The 51 bar
on Haddington road have quite a large function room. Depending on the day you're booking for, they have a number of €4 pint deals and they can also sort you out with finger food and platters. (01) 660 0150 www.the51bar.ie/private-parties/
J.W. Sweetman
on the quays beside O'Connell bridge have 2 floors of the bar available for rent depending on the size of your party. The basement area is free to rent , has a bar, and you can even see into their on-site brewery! It's newly refurbished. You can also try some of their craft beer. info@jwsweetman.com www.jwsweetman.ie/index.html

The Odeon
on Harcourt street have a new and very elegant option for you to try out. The Bourbon bar upstairs is available to rent, BUT it is subject to the date and the number of people you'll be bringing. The capacity is around 200 people (100 seated). They can offer dining and finger food options too. More details- www.odeon.ie/index.php/the-bourbon-bar/
4 Dame Lane
has a large loft area that is also available to be booked out subject to date and number of people. It's a pretty vast space and it's used as a dance area, so that could be an option if that's what you're looking for. They do some good chicken wings and other grub, so they should be able to sort you out. http://4damelane.ie/
The Bridge 1859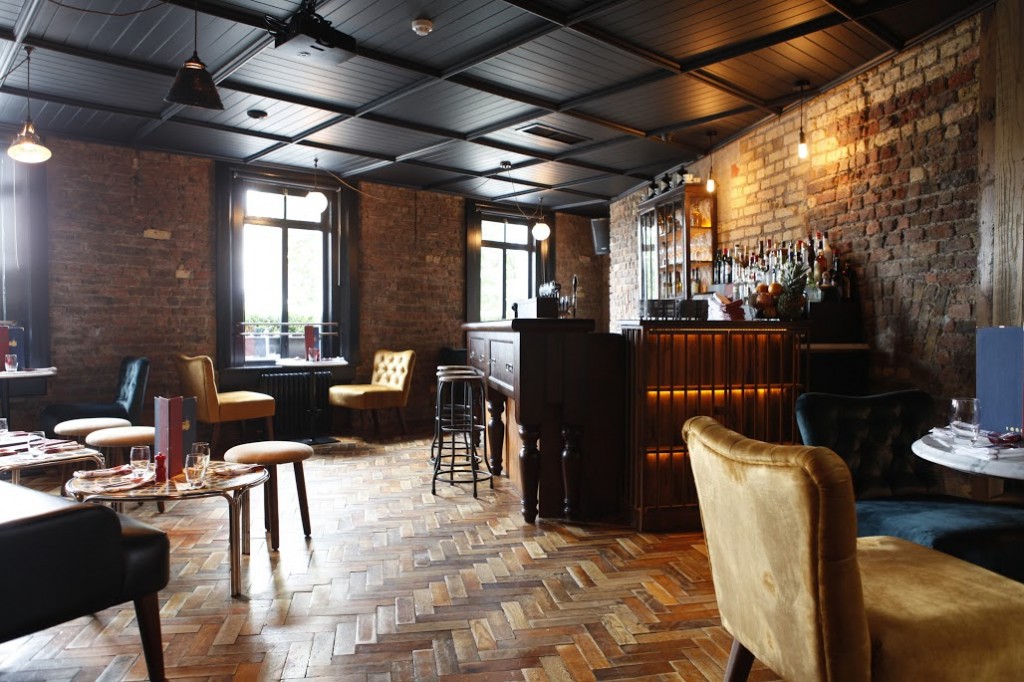 The Bridge in Ballsbridge is an excellent spot for a a personal or corporate party. It's owned by some of the Irish and Leinster rugby players, so that adds a bit of glitz to proceedings. They can do finger food, drinks receptions, and they have entertainment options. Email hello@thebridge1859.ie to for more info.
Devitts pub
on Wexford street have a nice upstairs area that sometimes hosts live music sessions (the trad is excellent). They mention on their facebook that it might be a good place to host a pub quiz or music night. 014753414 devittspub@gmail.com http://www.devittspub.ie/

The Boars Head
on capel street have a very nice function room upstairs that has a bar and projector screen. They often show sports up here, so it might be a good place for a screening of some sort. The room would comfortably fit 40-50 people.
Chaplins
on Hawkins street has a really nice function room upstairs that is currently home of the Capital comedy club and plays host to many of Ireland's top comedians. There's deals on pizza and pints, pitchers, and bottles of wine. Pictured below is an open mic night held recently.
O'Donoghues of Baggot street
have a function room that's free to rent upstairs. The room stretches around the corner of this photo and, obviously, has its own bar. A very nice, traditional, pub to have your party. (01) 660 7194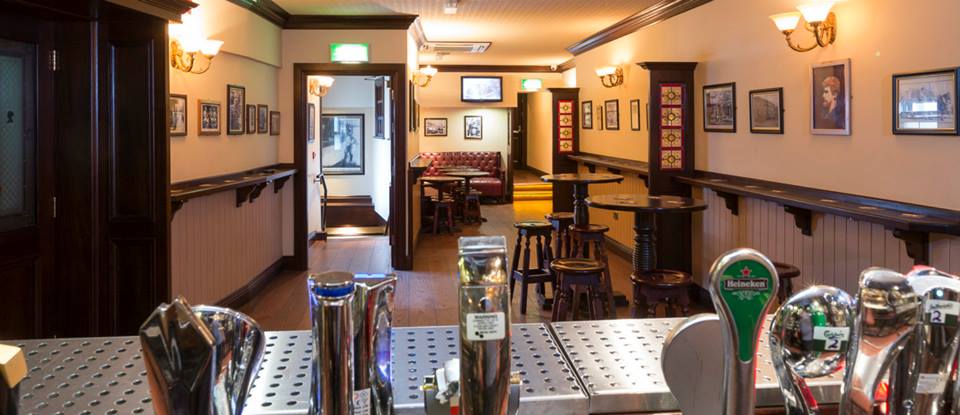 Sin é
on the quays by Grattan bridge on the Northside has 'the cave' downstairs. While there is a bar down there, it's more likely you'll have to get your drinks from upstairs. They have a drop down projector screen, so if you want to screen something, this might be a good bet for you. They do pizza and pint deals, which might be what you're looking for. This area is a bit smaller than others listed here, but it might suit you better to have a more condensed atmosphere. 01) 555 4036
The Black Sheep
on Capel street has a nice downstairs area for those that like to celebrate with a selection of craft beer in hand. There's couches, barrels and stools and a decent amount of standing room. They have food options available. (01) 873 0013 http://www.galwaybaybrewery.com/blacksheep/
Against the Grain
on Wexford street is the sister pub of The Black Sheep and boasts similar qualities in terms of craft beer and food.  (01) 470 5100. http://www.galwaybaybrewery.com/againstthegrain/
Trinity Inn
on Pearse street allows you to book out the entire pub, which has a capacity of 110 people. They have a sound system that can be used for gigs, a quiz, or anything else you can think of.
10 St Stephens Green
allow you to book out the entire bar if you have enough numbers. They specialise in cocktails, so if you're a connoisseur, this might be the one for you. They require a deposit, but that is refunded on arrival.
Anseo
on Camden street have a small function room upstairs that fits around 30 people. There's also a bar. It's a good size for comedy and small music gigs. Unfortunately, we don't have a photo of the room. (01) 475 1321