18th February
Each week we bring you 10 things to do in Dublin pubs and bars. They can be something new, an old stalwart, an area, a deal, or just about anything.
1. Sams gin bar
On Friday and Saturday Sams on Dawson street are turning one of their bars into a dedicated gin bar. There'll be a few mixes and old favourites for you to try.
2. Slovak folk in The Czech Inn
Something a bit out of the ordinary for you to try, Slovakian folk music in the Czech Inn on Friday. It's the home for the Czech and Slovak community in Dublin, so why not check out a bit of culture with some Czech beers.
3.  Porterhouse beer of the day
The Porterhouse have been brewing their own beer for years now, predating the current craft beer trend. Every day they have one of their beers on offer for €4.
4. Jack Nealon's pub quiz
Jack Nealon's on Capel street hold a weekly pub quiz on Tuesdays at 9pm in their upstairs function room. Get a team together, pay your €2 a head, and test your wits against the best Dublin has to offer. For a list of all pub quizzes in Dublin- Link.
5.  A cheese board in The Bank
The Bank on College green is one of the most beautiful bars in the city, with high ceilings, old vaults, and stunning architecture. Pair the surroundings with a selection of delicious cheese for €9.50. Maybe even share it over a bottle of wine.
6. BBQ in Bison
The BBQ is Bison is one of the most filling and satisfying meals you can have in a Dublin pub. You can choose a 1/2 chicken, pulled pork, brisket, or ribs with 2 sides for €13.95, or opt for a tasting tray of all of them with sides for €16.95. It's a feast to behold.
7. Oysters and a pint in Ryans
As part of the FX Buckley group, Ryans of Parkgate street get some of the best meat and seafood Dublin has to offer. You can get a 1/2 dozen Carlingford oysters for €12.50, or 3 oysters and a pint of Guinness for €10. Stout is the perfect companion to oysters and it makes for a delicious snack/drink combination.
8. Generator live
Catch some up and coming Irish acts at Generator live on Friday, including Daithi, Beach, Cut Once, Katie Laffan, and students from BIMM music. Get your tickets via this link.
9. Have an espresso martini in The Church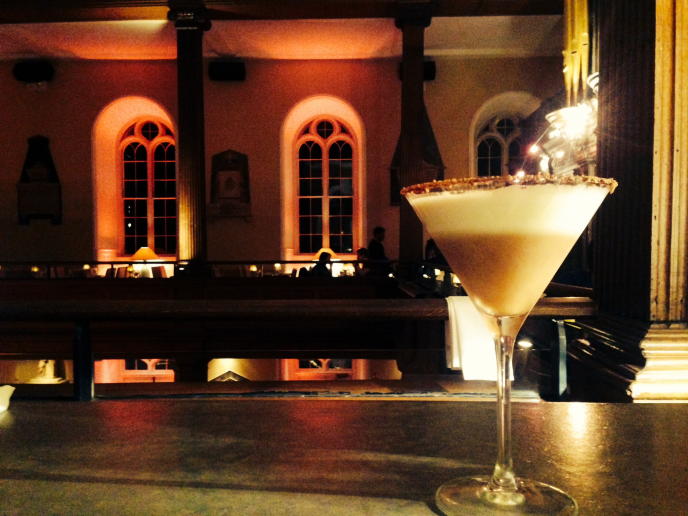 It's a very popular cocktail these days, and what better location to enjoy it than in the magnificent Church bar on Dame street. They have 2 for 1 cocktails on Thursday and Friday nights, so that might be a good time to try. Full cocktail menu.
10. The fireplace in Madigans
The cold hasn't gone away quite yet, so cosying up the fire in Madigans on Abbey street has never been more appealing.