Each week (mostly) we bring you 10 new things to try, eat, drink, see, or experience in Dublin pubs. A curated selection of some things to broaden your pub horizons.
6th April
1. Jazz, Soul, and Blues in Harrys
Harrys on the Green have a new jazz, soul, and blues night on Thursdays from 5pm to 9pm. The music will be accompanied by 2 for 1 cocktails.
2. See the organ in Oscars Christchurch
When they were renovating Oscars cafe bar in Christchurch they got in a number of fixtures that were a bit out of the ordinary and also some antiques. One such fixture is the organ that sits above the back of the bar. It's an imposing looking thing that really draws the focus of the eye. The organ no longer functions, but it is a nice little nod to the fact that Handel's 'Messiah' was first performed outside on Fishamble street. The piece is played once a year on the anniversary.
3. Compete in the Back Page ping pong tournament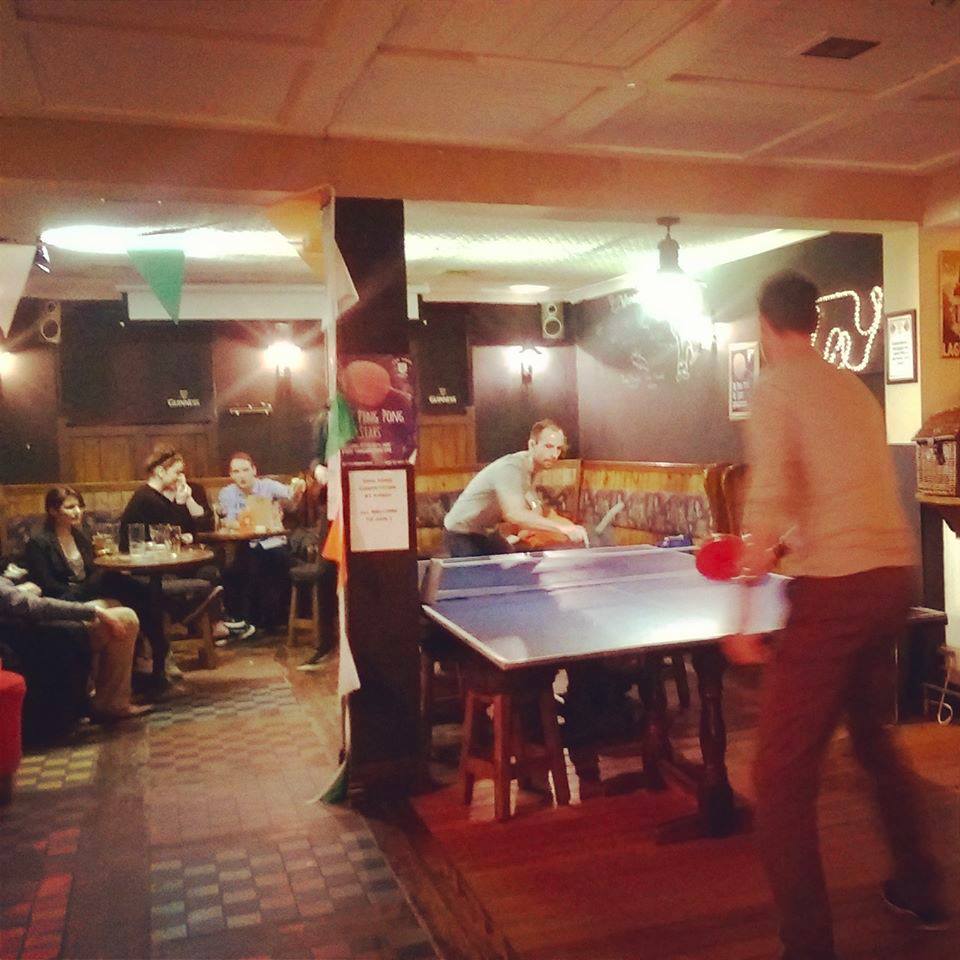 We really like the fact that the BodyTonic pubs have great weekly competitions. One such event is the ping pong tournament every Thursday in The Back Page in Phibsboro. Registration starts at 8.30, and there's a €20 bar tab for the winner. To find other bars with ping pong tables, consult this link.
4. Have a huge bowl of mussels in Bruxelles
2lbs of wild Galway mussels for €12.95 in Bruxelles on Harry street (off Grafton street) is a pretty decent deal. We've been told numerous times about what a decent feed this is.
5. Pow City soul club in The Thomas House
One of the best things about the Thomas House is their devotion to genres of music that don't get too much of a look in in other pubs in town. There'll be national and international DJs playing Northern Soul at the Pow City soul club this Saturday the 9th of April, and there'll even be some dancers on the night. Event link.
6. Brehon Brewhouse tap takeover in 57 The Headline
It wouldn't be a list without some mention of craft beer. Brehon Brewhouse will be doing a tap takeover on Thursday the 7th, where you can meet the brewer, try some limited edition beer, and also some cask beer. The 'Brehon Rising' beer will be available, which is aged in whiskey casks.
7. Folk and Blues Tuesday in The Beerhouse
The Beerhouse at the top of Capel street is a cosy place with an excellent selection of craft beers, and very decent pizzas. Every Tuesday there's a folk and blues night kicking off at 9pm.
8. The JW Sweetman brewmaster menu
This is a really good deal, both in terms of value and quality. You get a 3 course meal, with a drink pairing of their brewed on site 4oz craft beers with every course, all for €26 per person. The baileys cheesecake for dessert is our particular favourite.
9. A quiet pint and a conversation in Cumiskeys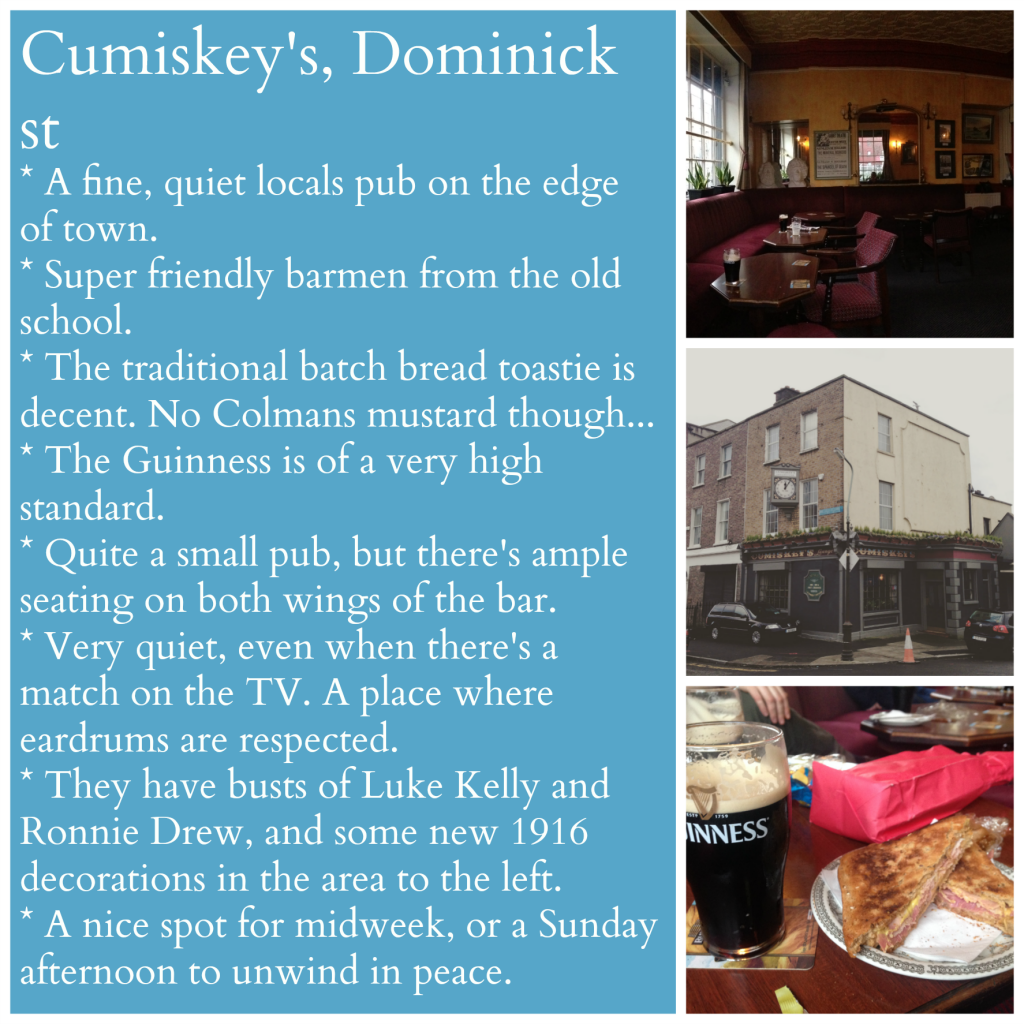 We were talking this week about what a great little pub Cumiskeys on Dominick street is. Very reserved, and a quiet atmosphere for nice chats with a mate.
10. €4 pints and €4 shots on Mondays in The Mercantile
If you work weekends and Monday is your night out, then going to the Mercantile could be a very good idea. They've launched a new night called 'Monday Meltdown' where they'll be doing €4 pints and shots, and €5 for a spirit and splash. If you book in advance you'll get a free jello shot for everyone in your group.