We've got a new weekly section for you. We pick 10 things for you to try in Dublin pubs and bars. They can be something new, an old stalwart, an area, a deal, or just about anything.
So, here's 10 picks for the week. 27th January 2016.
1. Order a pizza, pay the time in Oscars Christchurch
@LovinDublin @darraghdoyle savage deal kicks off tonight in Christchurch #beattheclock pic.twitter.com/FXt4nU6DGn

— Oscars Cafe Bar (@Oscarscafebar) January 5, 2016
Order a pizza at 6pm, pay €6, 7pm €7, and so on.
2. The all day Sunday roast in The Mercantile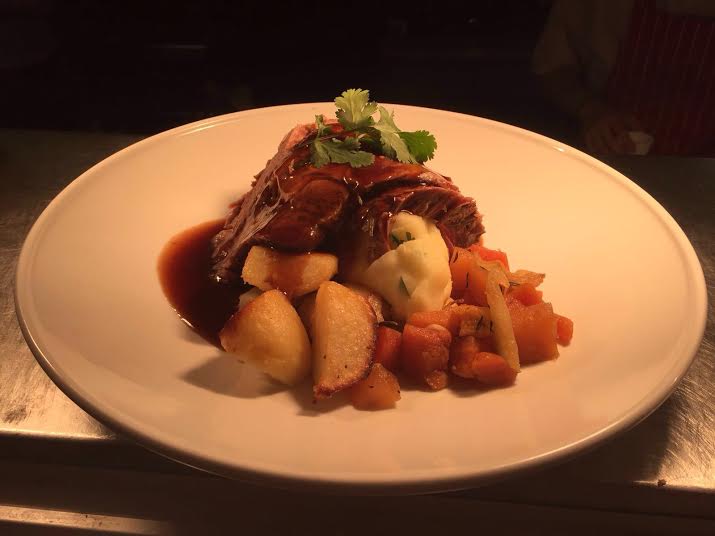 The Mercantile are starting to do an all day Sunday roast from 12pm to 8pm for €13.
3.  Try the new Dublin gin in 57 The Headline on Thursday
4. Get Free finger food for groups of 10+ in East Side tavern when you book

Email kateocallaghan@mercantilegroup.ie
5. Try out the new Gasworks bar
It's the new bar from The Galway Bay brewery group.
6. Have a toastie in Bowes
Have anything in Bowes and you'll enjoy it, but it's a great traditional toastie to hit the spot.
7. Go down and check out the Wiley Fox
Nothing in particular here, but we really like the place since it got a refurb a while back. A very nice looking place that deserves a bit more credit.
8. Check out the beer sale in Blackbird
There's a few bottles on offer for €4.00
9.  Try the Vietnamese spring rolls in Opium
Super healthy, super tasty. A nice snack or starter before your mains.
10.  Go see the trad session in Devitts on Thursday
Or Friday or Saturday. Just go and see it. One of our favourites in the city.