We've been making lists of pubs with beer gardens to watch the matches in, pubs with food and drinks deals, and even pubs with no tv, if you want to avoid the tournament altogether. Continuing on with this trend, it's time to show you some of the best sports bars in Dublin that will be showing all of the European Championship games live.
The Living Room
The Living Room on Cathal Brugha street has several huge projector screens on the wall, complemented by dozens of other small (yet still big) tv screens around the bar inside. They've also got a massive beer garden area that occasionally has tiered seating and always has big screens for soaking up the sun and atmosphere. They'll be showing every single match.
Trinity bar
Trinity bar on Dame street is probably the most centrally located sports bar in the city, making it a very handy spot indeed. The downstairs is now a purpose built sports bar with multiple screens. They have the biggest ultra HD screen in the city and around a dozen more screens around the bar. This should be a good place for people of different nationalities coming to watch the games.
McGowans
McGowans of Phibsboro is a nightclub by night, and a sports bar during the day and evening. They're also a late bar, so it could be a good spot to be after one of our late games (if we win of course). They've got a deal on for the whole tournament where if the underdog scores, all the men in the bar get a free pint, and if the favourite scores, all the women get a free pint. Just get your hand stamped before going in. The free pint is either Heineken or bottles of Bulmers flavours.
Murrays
Murrays bar on O'Connell street is well known to fans of all persuasions. They've got plenty of screens, plenty of food, and a great atmosphere on match days. Stick around after the match for live traditional music and a sing song. Similar to the Living Room, they've also got a large beer garden with screens.
The Mercantile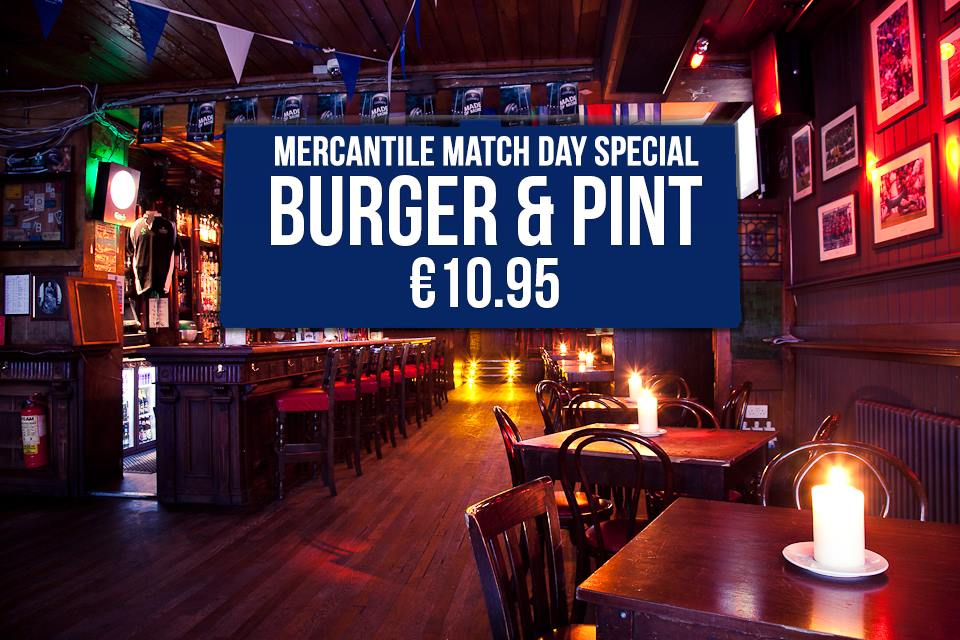 The Mercantile has been busily establishing itself as a great match day pub. They've got plenty of screens, and their match day burger and a pint for €10 deal doesn't hurt either.
The 51 bar
If you've ever walked to a match at the Aviva, chances are your route would have brought you past the 51 bar on Haddington road. They've got loads of screens inside and they'll be showing all the games. They do an excellent meal deal that gets you a pint of a beer of your choice with a main meal from the evening menu for €12. They also do a selection of pints for €4 from Sunday to Wednesday.
Woolshed
The Woolshed Baa (get it?!) is a colossal sports bar on Parnell street beside Cineworld cinema. It's a great place to meet the expat communities living in Ireland. This is another bar that will have a real international flavour for a lot of the games, given that a lot of expats living in Dublin come here to watch their national leagues. You know the drill at this stage of the article… lots of screens, pitchers of beer, food deals, and more.
Sinnotts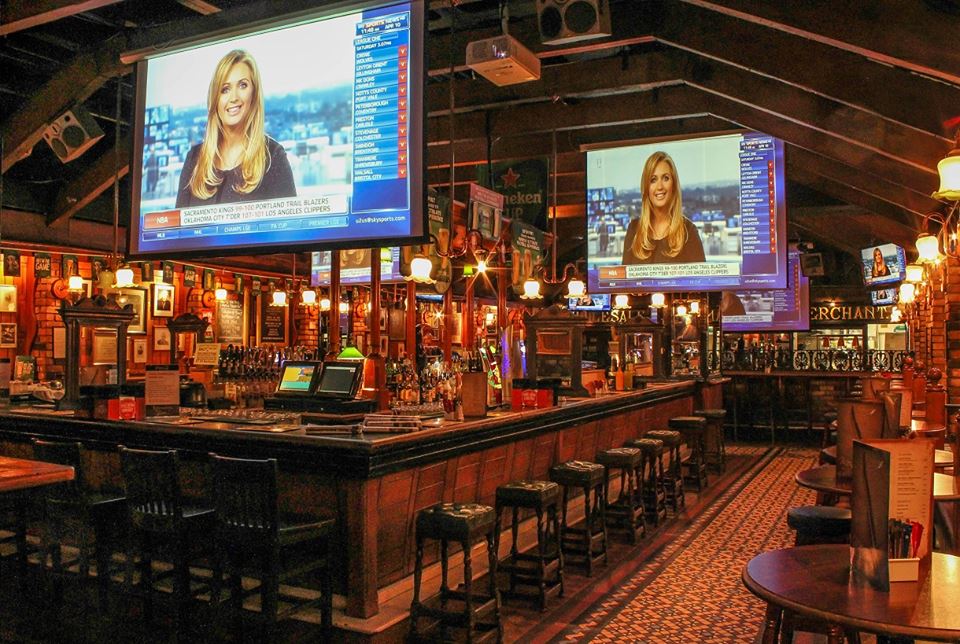 Sinnotts bar beside Stephens Green is a long established sports bar in a convenient location. They have a massive projector screen at one end of the bar, and several more TVs dotted around. Handily enough, they have a screen right outside the pub which often attracts the attention of people passing by, checking the scores during their shopping trip. If you're one for cocktails, they do 2 for €6 Thursday 6-8, Fridays 6-9, and Saturdays 8-10.
Bleeding Horse
The Bleeding Horse on Camden street must be the oldest bar on this list, dating back at least to the 50s (sometimes under different names). That gives it the feel of a more traditional pub, despite being quite a large space. There's several large projector screens and many nooks and crannies to park yourself for 90 minutes with some craft beer or one of their food and drink specials. They've got a small beer garden, but it can get some sun, and gives you a good view of one of the screens inside.
DTwo
DTwo on Harcourt street joins The Living Room and Murrays in having one of the best beer gardens to watch the Euros on their 20ft screen. During the tournament they'll have a BBQ on outside, serving up burgers and other grilled goodness. They've got 20 screens indoors and stadium style seating that seats up to 400 people.
The Back Page
The Back Page in Phibsboro is one of the newer bars on this list, and they're trying to reinvent what we think of when we hear 'sports bar'.  They've got an astro turf beer garden/smoking area, a tiny room for playing fifa on the PS3, table tennis and darts, and beer mats with football trivia on them. They've gone big in for football nostalgia, having held an Italia 90 day in recent months. They're usually quite well decorated, so we're looking forward to seeing what they pull out this time around.
The Square Ball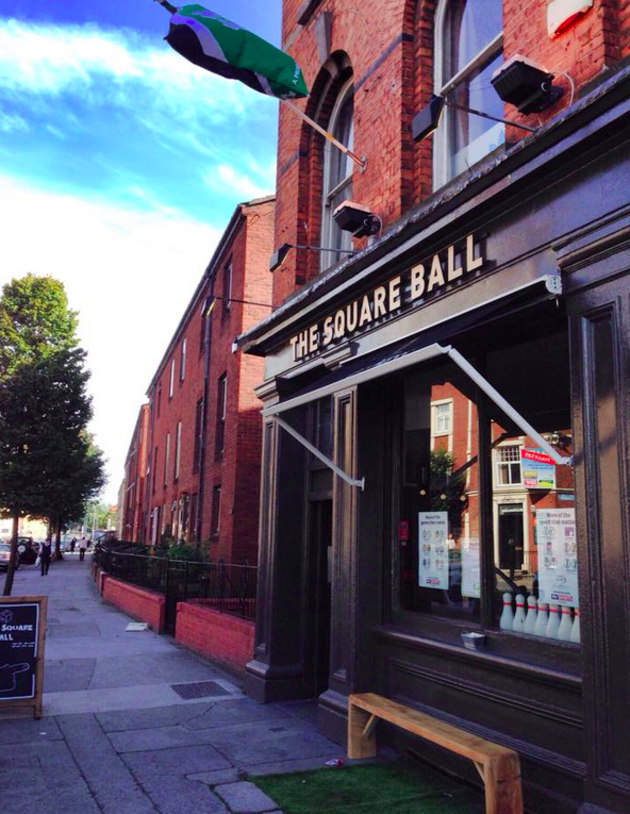 It's the sister pub to the aforementioned Back Page. The Square Ball follows much of the same script as The Back Page, with a new attitude to what a sports bar should be. The downstairs has a projector screen in their astroturfed screening room.