The Dublin pub scene is in a huge state of change at the moment. It seems as though every week there's a new place opening, reopening, or changing management. The overall trend seems to be toward cocktails bars, dining, and generally a more upmarket approach to the trade.
Here, in this list, we've attempted to pull together info on all of the newest pubs to arrive in Dublin city centre. Some of them opened a few months ago, but we still count that as new with regards to the pub trade. Some of them are yet to open and we're giving you a heads up.
Maybe you'll be able to find your new haunt among this list or decide to broaden your horizons and try a new flavour.
Lemon and Duke, Duke Lane Upper
Lemon and Duke was formerly Grafton Lounge. They've really changed things up in here and have a focus on good food. It's part owned by some of the Irish rugby team. There's obviously been a lot of thought put into the design of the bar, and it does look excellent.
Lincoln's Inn, Nassau st
Lincoln's Inn is under new ownership. They've spruced the place up a bit and seem to be going for a cafe bar feel. They're playing on the history of the pub as the place where James Joyce met Nora Barnacles. They've got 3 themed beers celebrating this fact.
JK Stoutman's, James' st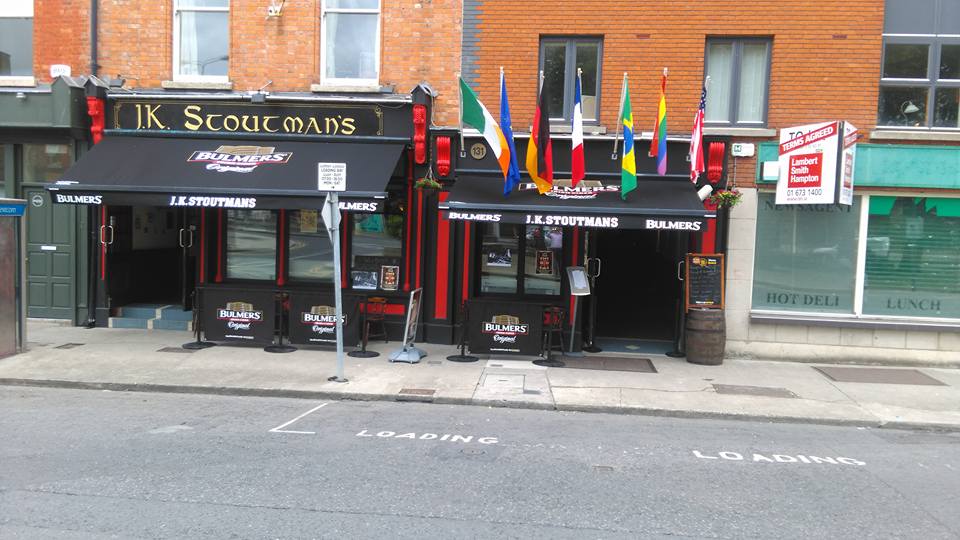 Stoutman's on James' street is quite a large new place. It made our headlines for their cheap bar prices (€3.80 Guinness and €4.00 everything else). They're focusing on live music at the weekends, good pub food, and showing live sports. It's a great big place, which would be ideal for hiring for parties.
Farrier and Draper, South William st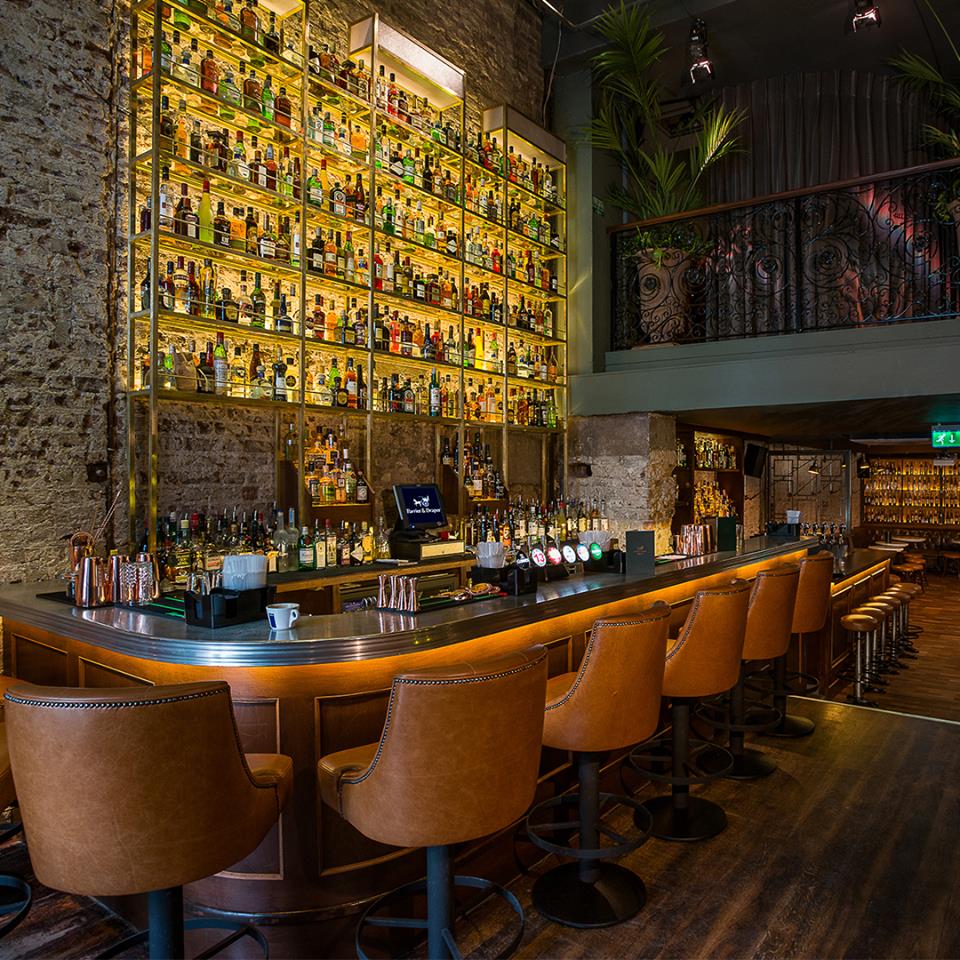 Formerly Lost Society, Farrier and Draper looks very upmarket and well put together. They've got special dining areas and a fancy looking cocktail bar. A trip here looks like a nice treat.
JT Pims, George's st
Once upon a time this pub was known as 'Shebeen Chic'. Today it specialises in cocktails, and they've even got their own rum bar.
Idlewild, Fade st
Idlewild is part of the group that owns and runs The Market Bar and The Chelsea Drugstore. They're focused on craft beers, cocktails, and spirits in a more intimate setting.
The Bowery, Rathmines
The Bowery is one of the biggest new places to open in a while. As the name might suggest, it has a maritime theme to it. The whole bar from top to back (or bow to stern) takes the form of a boat, culminating in a stage at the back. It's really quite impressive. It's been a while since we've got a new mid sized music venue in the city.
Kennedy's Station, Westland Row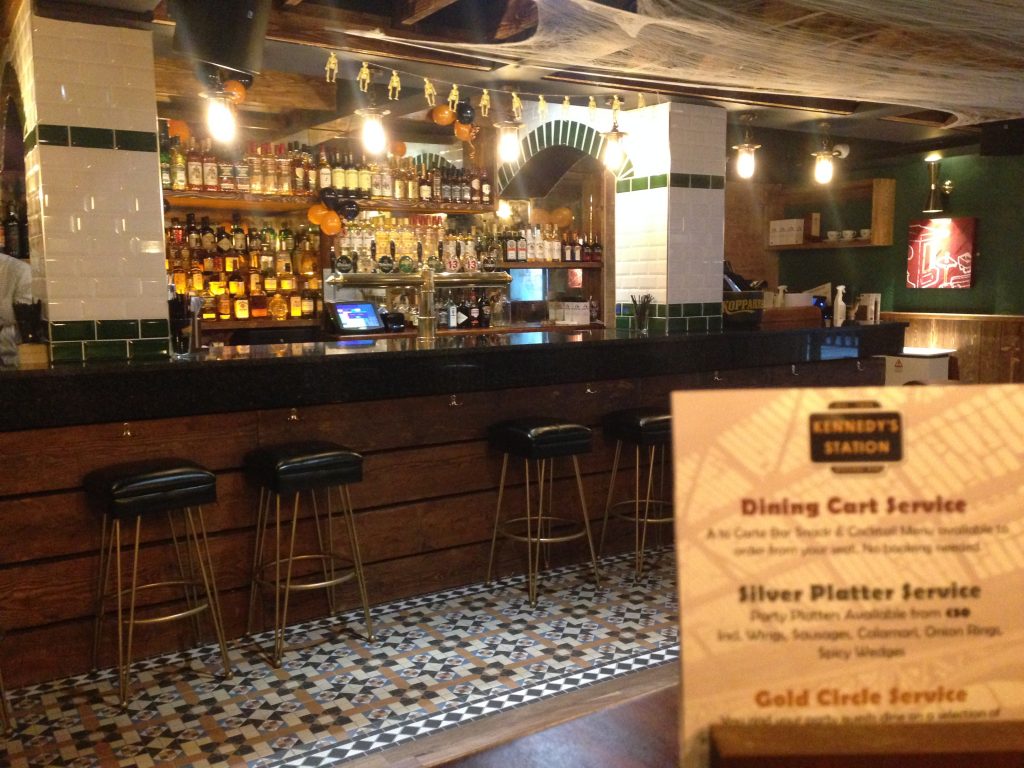 Kennedy's Station is a new part of Kennedy's Westland Row. The cosy and traditional upstairs has been untouched. Downstairs they've gone for exposed brickwork, shiny tiling, copper, and leather seated booths. It's a very impressive turnaround from what it once was (a semi nightclub and a games room). Ideal for party bookings.
Buskers on the Ball, Fleet st
Buskers otb are taking the idea of the sports bar in a new direction. They've got all the screens, but they've also got loads of pool tables and table tennis. It's a really good idea for those that want a slightly more active and maybe competitive element to their night out.
Stone Leaf, Leeson st
Buck Whaley's is no more. Say hello to the Stone Leaf. It's a multi level, multi purpose bar and venue. They've got a restaurant, bar, and an outdoor terrace.
The Magistorium, South Anne st
I don't know how you'd qualify this place. Maybe not exactly a bar, but it is one of interest to us. At the Magistorium you can enjoy a meal and a show experience. It's not unlike the setup in Johnny Foxes', but it's not traditional music and it's on a bigger scale. You can enjoy the show for €30 or a meal and a show for €50.
Zozimus, Anne's Lane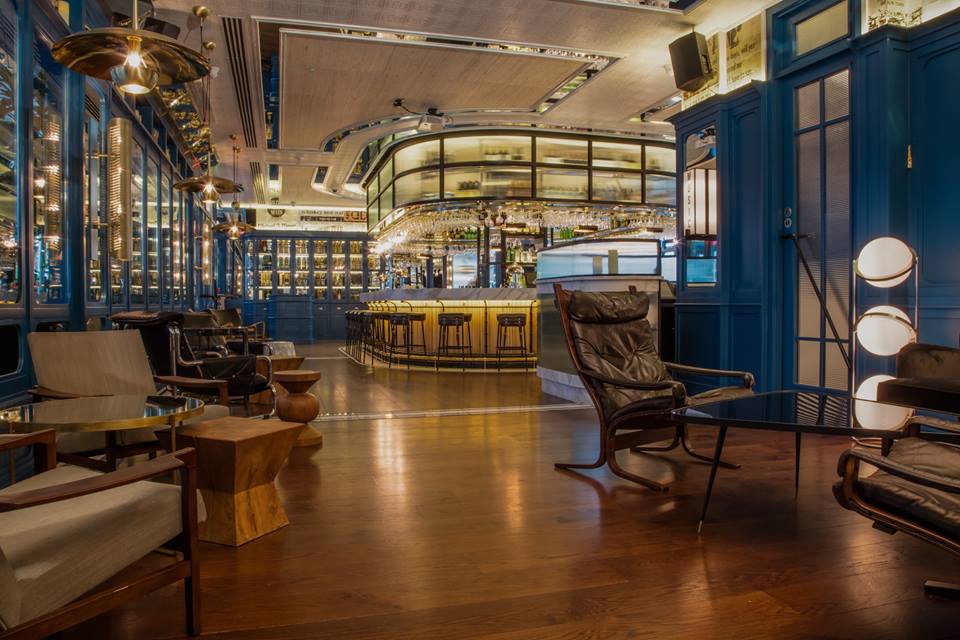 Zozimus is an impressive looking new cocktail bar. If you're looking for an elegant night out, put this on your list.
The Barbers, Grangegorman
The Barbers is due to open in November of this year. As the name would suggest, a barbers is the theme for this bar. We can expect barbers chairs and decoration. We'll hopefully be popping in soon for a preview.
Bourke's, Wexford st
Bourke's is a new area of Whelan's on Wexford street. It used to be the off license attached to the pub. The new area is a bit of a calm away from the storm in the main bar. They're serving craft beers on rotation taps, as well as the best local spirits and soft drinks. The pub was once called Bourke's before it became Whelan's, so it's a nice nod to it's prior identity.
The Merry Cobbler, Irishtown
We don't know much about the new Merry Cobbler, other than to say that it will be located in Irishtown where Sober Lane was. They're hiring at the moment.
The Townsend, Townsend st
It's debatable whether this counts as a new bar, but Ned's on Townsend street is undergoing a revamp at the moment and it looks like it may have a bit of a new identity. The new signage calls it 'The Townsend'.