We've gone looking for some of the biggest meals and food challenges for those of you that like a dish as big as your appetite.
Steak at the Bull and Castle
This monster of a steak, which comes from the FX Buckley butchers, is a 22oz Rib Eye on the bone, 28 Dry Aged served with Cajun Onions, choice of sides and choice of sauce €38.
Bad Bobs burger
Bad Bobs have a new food menu which includes this colossal offering of a burger. Menu.
Pig on a spit in McGowans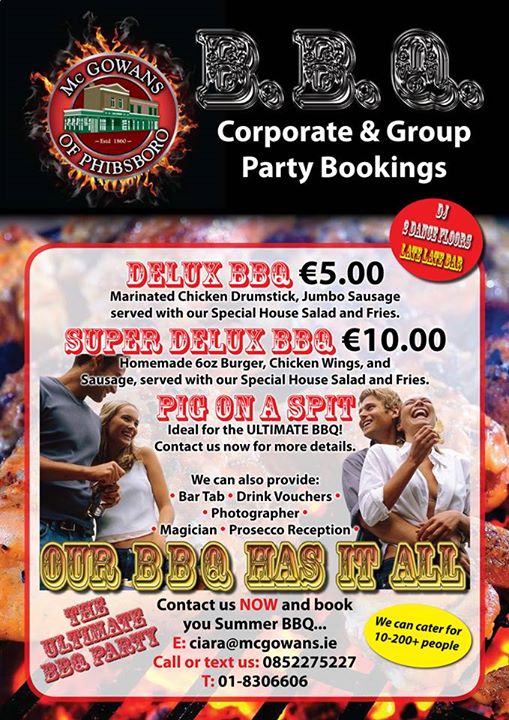 While it's not quite summer yet, McGowans in Phibsboro can offer you a pig on a spit for your work party or birthday. Just give them a bit of advance notice. Here's a link to other pubs which also offer a pig on a spit, link.
Bodkins Chimchanga
Bodkins have a Mexican restaurant at the back of the pub that has an eating challenge for a huge Chimichanga. If you can finish it, you get your name up on the wall. There's only a few names up there, so it must be a tough task. Menu.
Meat platter in Bison
Bison has some excellent BBQ food options that includes a platter of chicken, pulled pork, ribs, brisket, and sides. The regular serving is big enough, so you may want to share this one. Menu.
Wow burger in The Workmans
Ok, so it's not as big as some of the other burgers here, but the meal is a bit of a feast, especially when you have a milkshake with it. Wow burger operates from a bar in the beer garden of the Workmans club during the day. Get yourself some chilli fries on the side to really make the meal. Menu.
Kiltipper cafe bar burger
We usually stick to the city centre, but this thing is just obscenely big. Available at the Kiltipper cafe bar.
Bucket of wings in Galway bay bars

If you've ever wondered what 1kg of wings looks like and how it tastes, then wonder no more. You can get a bucket for €15 in the Gaalway bay bars- Brew Dock, Alfie Byrnes, Against the Grain, and Black Sheep.
If there's anything big enough to be added to this list, send it on to us at publinie@gmail.com