We're an island nation that doesn't quite eat as much seafood as we should. One thing we do have in plentiful supply on our shores are mussels. Steam those babies in some white wine and cream, serve with soda bread, and you've got a lovely snack on your hands. There's a few Dublin pubs selling them prepared in exactly this fashion, and here they are…
1. Oscars

Oscars mussels are steamed in a saffron, garlic, and white wine sauce for €9. Add chips for a further €3.
2. The Church

The Church have an excellent seafood selection on their extensive menu, and the creamy mussels adhere to their high standard for food.
3. Bruxelles

Bruxelles are known for their very generous serving of 2lbs of mussels for €12.95
4. The Old Storehouse

Mussels stuffed with fresh garlic breadcrumbs served with salad … €9.50.
5. JW Sweetman
Sweetman's have Connemara mussels in a white wine cream broth, served with Guinness bread.
6. Merchants Arch

It's €14.95 for the Merchants Arch offering of this dish.
7. O'Sheas

O'Shea's Steamed Rope Mussels with Guinness & Oyster cream & torn parsley.
8. The Bridge 1859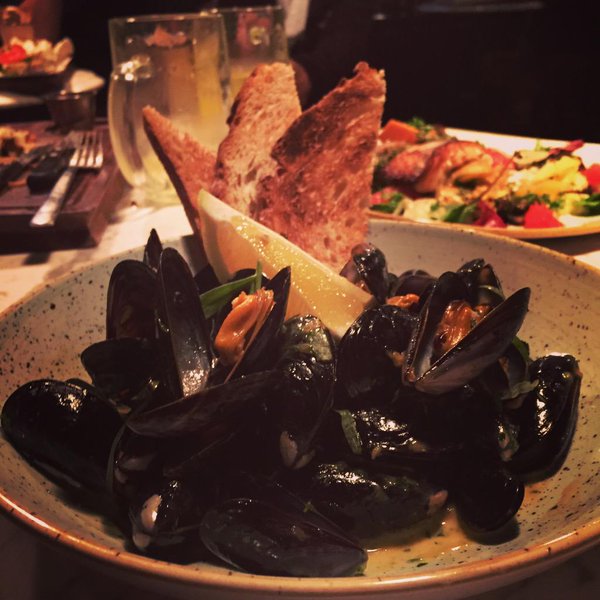 These west coast mussels come finished with a saffron, pernot, and shallot butter reduction and sourdough bread for €7.95. You can turn it into a main for €13.00