Listen. I'm sick of Christmas chat getting earlier every year, and you're sick of Christmas chat getting earlier every year. But the fact of the matter is that you have to book now to avoid disappointment.
We're putting together here a list of pubs that would be good for big and small Christmas parties for work or friends get togethers. We've spread the options around the city as much as we can. We'll be doing more lists like this over the next few weeks and we'll be giving you more options.
If you're a fan of Publin and are thinking about booking one of these venues, consider mentioning Publin so that the pubs know how deadly we are.
JK Stoutman's
JK Stoutman's on James' street has a huge bar at the back that would be excellent for groups up to 200, or maybe more. The area is over 2 floors and they have a bar up and downstairs, space for a musicians, they do food, they've got a massive projector screen, and they can cater for special requests. It's all newly refurnished. This could be an excellent spot for a large work party. It's close to the luas line and is a great pickup point to get taxis on their way back into town.
Kennedy's Station

Kennedy's Station underneath Kennedy's on Westland Row is tailor made for parties. It's a very elegant spot with a cool entrance point down the stairs at the front of the building. There's numerous booths and alcove areas to break up the room a bit. They have a small smoking section out the back, so that the group largely stays together. This would be a good spot for a medium sized Christmas party. They can do platters and larger meals for groups. Whoever books this will earn serious brownie points.
Cat and Cage
If you're looking for something a little bit out of the madness of town or if your company is based near Drumcondra, The Cat and Cage could be a good shout. They have a really large function room upstairs that holds a few hundred people. It, of course, has it's own bar, and the Cat and Cage have recently brought the gastro element back to the area, so finger food is not a problem.
Adelphi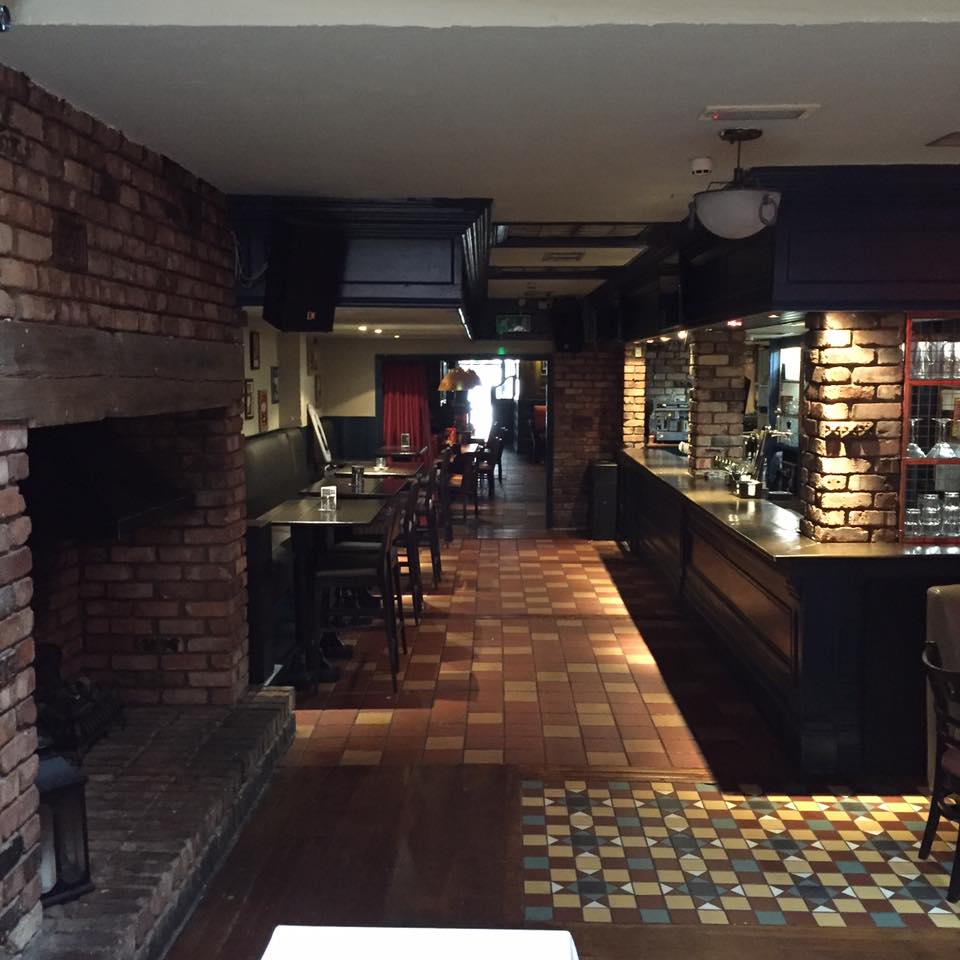 The Adelphi has a really cool back bar area over 2 floors that includes a stage area, an imposing stained glass window, a DJ area, and ample space for a few hundred people. They can broaden and shrink the available space to fit your group. One of the most appealing things about this venue is the finger food. They have a make your own mini hot dog finger food option that is surely unique to this place.
Bankers
On the smaller and more culinary focused side of things, we have the Teller Room upstairs in The Bankers bar. Every year they do a great Christmas menu. You can make bookings for small group, right the way up to booking the whole room for a company Christmas dinner. We've eaten here recently and can vouch that the meals are delicious, the portions are huge, and the staff are excellent.
McSorleys
McSorley's of Ranelagh have a great big bar area that can be booked in it's entirety or in parts for smaller groups. They have a covered smoking area attached. They do platters for €23.95 each. They have a late license here, so the party can go on until very late indeed.
Capitol
Upstairs in Capitol is a good shout for big groups who want a section to themselves, and who also want some very reasonably priced cocktails. They're open late every night and there's always tunes playing. This is a good spot to mix and match with other Christmas parties.
JW Sweetman
Sweetman's on the quays have a few good options for bookings. Their newly renovated downstairs bar area is good for groups of around 100-150 people. We believe you can put on your own music here. They of course do finger food. They've also got a late license.
Murray Whiskey Bar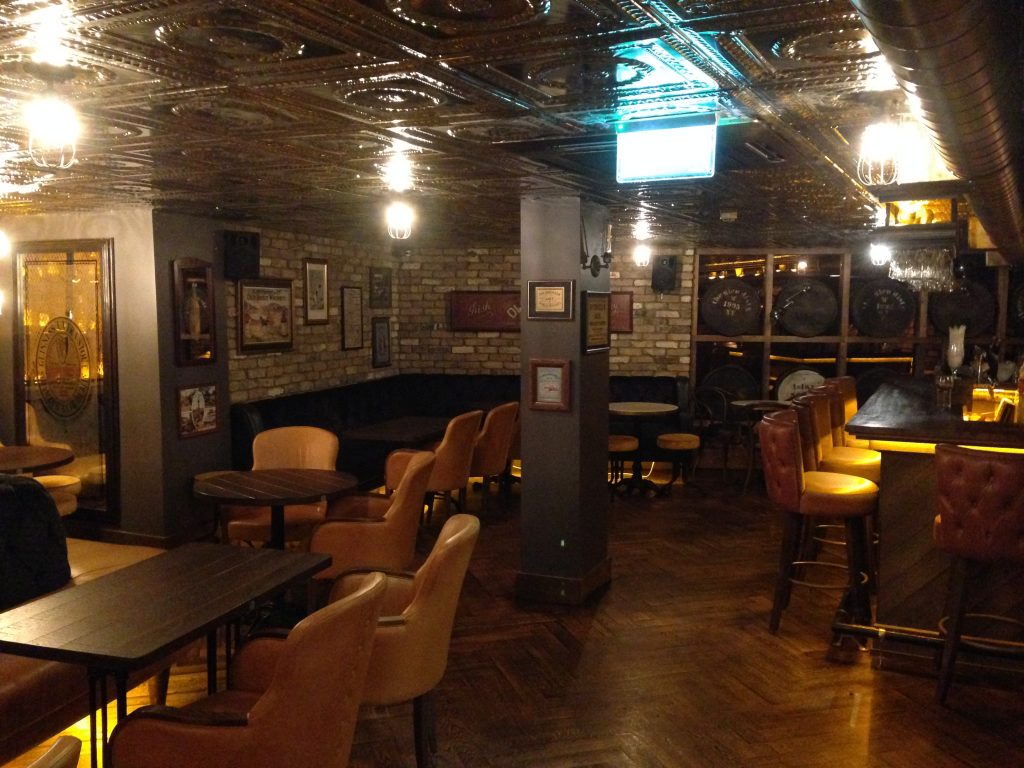 Here's another elegant option in the city centre. We've been very impressed with this whiskey bar underneath Murrays on O'Connell street. They've got a huge spirits selection and a decent craft beer collection. There's several areas of the bar that can be cordoned off for small groups, or the whole room can be booked out.