We like to concentrate on the Northside of the city centre every now and then, as we feel that it can be somewhat neglected when it comes to pubs and bars. Most of the cities late spots are on the southside, and there is generally more of a concentration of bars on that side of the Liffey.
What we've done in this list is to identify pubs around the Northside of the city centre that have a nice spot for sitting outside and basking in the sun. These don't necessarily have to be traditional beer gardens, and can just be areas outside.
T.O. Brennans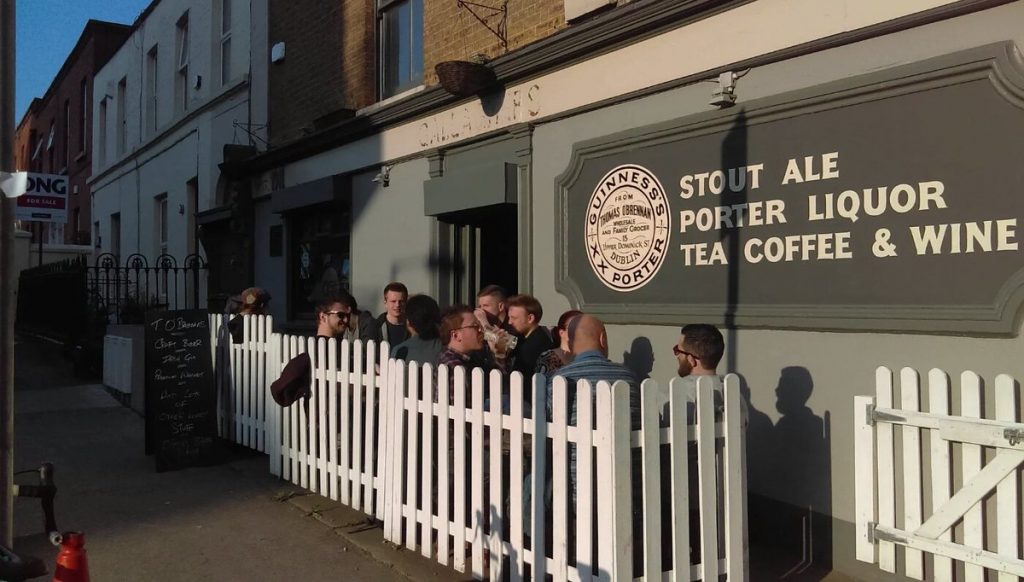 T.O. Brennans is one of those places we mentioned that isn't a traditional beer garden. It does, however, have a row of seats at the side of the building that is an absolute sun trap. We've had loads of tweets from people to tell us about how much sun this spot gets. It's a craft beer bar, so you'll have plenty of choice on the beer front.
The Living Room
If you're looking for somewhere to watch sport in the sunshine, then this is the place for you. They have an absolutely massive screen outside that gets put to good use, as well several other smaller (but still large) screens. They even have a full bar out there, meaning you don't have to even go inside for a minute. It's a great atmosphere here for a big game.
The Grand Social
The beer garden in the Grand Social gets a decent amount of sun considering that the walls are high and there are buildings around it. They also have a retractable roof to make the most of the weather when it's here. There's seating all around the perimeter of the garden and barrels in the middle where most of the sun hits.
The Church
This place might get the most consistent amount of sun of any of the beer gardens in the city. Situated in the grounds of a 300 year old church, the sun terrace is an amazing location to sit out and enjoy their food, wine, cocktail, and beer offerings. They also do BBQ's during the summer, which is the melted icing on the cake.
Wigwam
Wigwam have converted their old smoking area from the Twisted Pepper days to a new area with a rectractable roof that will allow the rays in. It's a nice spot for a fruity cocktail on a hot day.
The Hop House
Whenever we mention the beer garden in this place, people usually tweet 'Shhhh' in reply. This tells us that a lot of people don't know about it, and a lot of people want to keep it secret. It's located at the back of a Korean pub on Parnell street. The food they serve here is wonderful, healthy (at times), and very reasonable. There's a decent amount of sun to be got here. Couple that with the food and you're onto a winner.
Harry Byrnes
We usually stick to the city centre only, but we've been told several times about the excellent beer garden in Harry Byrnes in Clontarf that we're willing to make an exception. They've got screens outside too if there's any psort you want to wacth.
Delaneys
Delaneys on King street in Smithfield have an excellent beer garden out the back. It seems to have been a bit of an unknown, going by the reaction to an article we did on it. It's not the biggest beer garden, but they do have around 4 picnic tables and it's a very pleasant spot. There's also a hatch from the beer garden into the bar.
The Parnell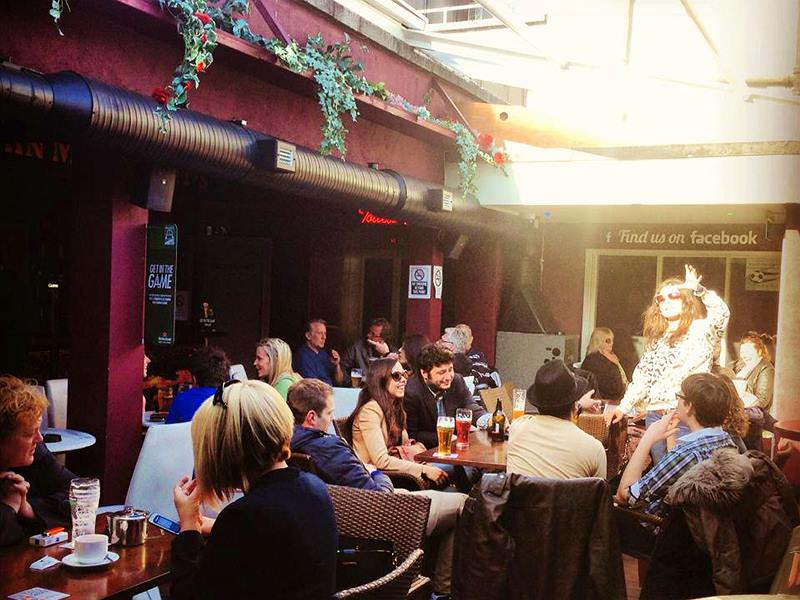 The Parnell has a decent rooftop beer garden that gets a good bit of sun. They've also got a bar upstairs , so you don't have to leave the sun for too long to top up your drink.