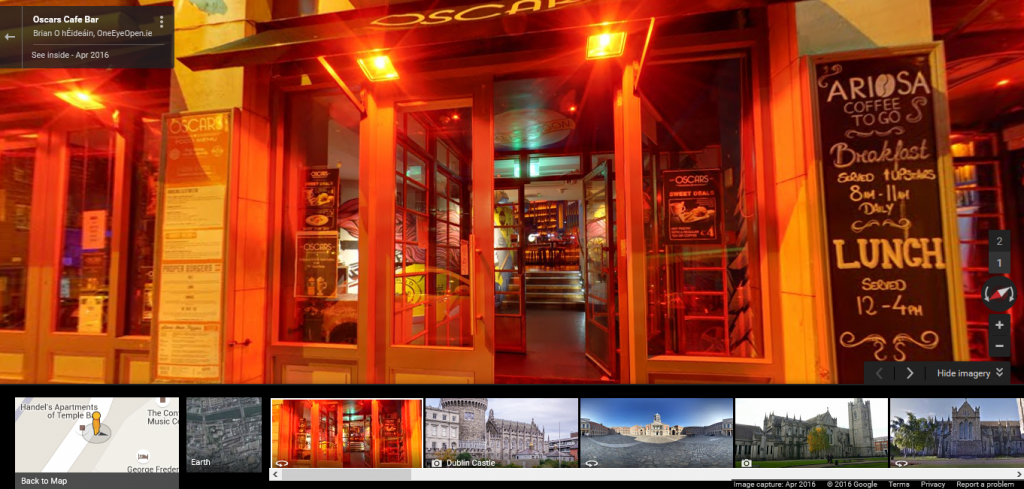 Oscars in Christchurch knew when the google street view crew were coming in, so they decided to make a bit of a game with it. They hid rabbits around the place and then allowed the bar to be photographed.
They are now challenging people to look around the bar and try to find all of the rabbits. The winner gets a €50 gift voucher for the bar. The losers get to spend part of their work day having a bit of fun.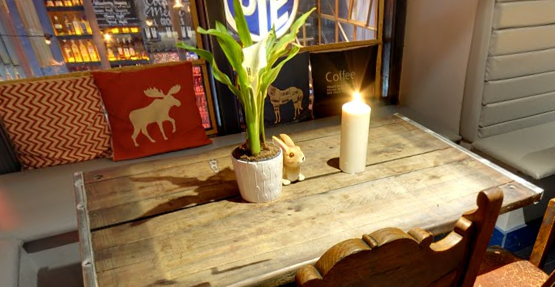 They're hard enough to find. We found a few of the obvious ones on tables upstairs, but there's enough nooks and crannies in this bar to make it a difficult task to find more.
It's a really clever way to get people to become familiar with the bar, and definitely one of the more inventive competitions we've come across. It's not every day you can do something as inventive as this.
Follow this link to explore the bar on street view. Link.
Submit your answer on