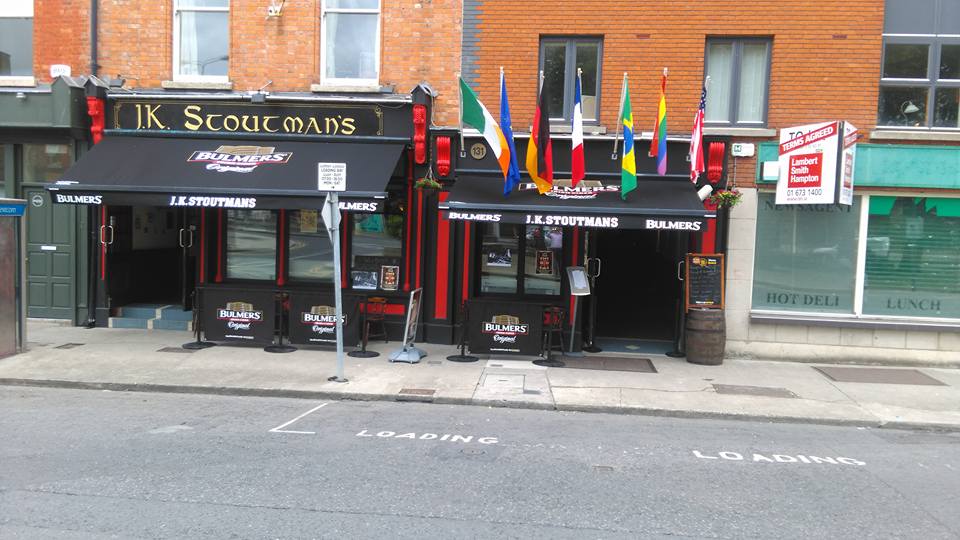 We didn't want to say in the headline that JK Stoutman's was definitively the cheapest, because we're not quite sure, and there's a number of contributing factors. Firstly, the cheapest we've found is €2.00, but that's only on certain nights, there's a €5 cover charge, and it's targeted towards a different demographic. To categorise pubs with the cheapest pints, we'll have to exclude those with cover charges or time/day specific deals.
With all that in mind, we'd like to introduce you to JK Stoutmans, a new pub on James street. The Thomas street/James street area is receiving a lot of new investment and might soon be legitimately considered the drinks quarter of the city. So far there's the Guinness brewery and the Teeling distillery is not far off in Newmarket square. Soon there will be the Dublin whiskey company and the new distillery in a James st church, which will be run by Alltech.
That places JK Stoutmans in a very promising position. Now, back to the drink prices. The bar area serves Guinness for €3.80, and lagers and everything else on tap for €4.00. Those prices are consistent in the bar area. The prices are different in the lounge. They do, however, have some regular drink specials during sporting events, and at other times that can include €4.00 for all pints at certain times.
JK Stoutmans is located just a short walk away from the Guinness storehouse towards Kilmainham. The pub on the site was once called 'The Tram'. It had been closed since 2009 and had featured on our article 'Reeling in the beers' about closed, derelict, and unused pubs in Dublin.
What we didn't know when we peeked in the dusty window a few years ago was just how big the pub was. The bar area is small enough, but has ample seating. The lounge area is huge. Walking in you'll see a staircase that shoots off in two directions to bring you to an impressive upstairs area with a pool table, another bar, and plenty more seating.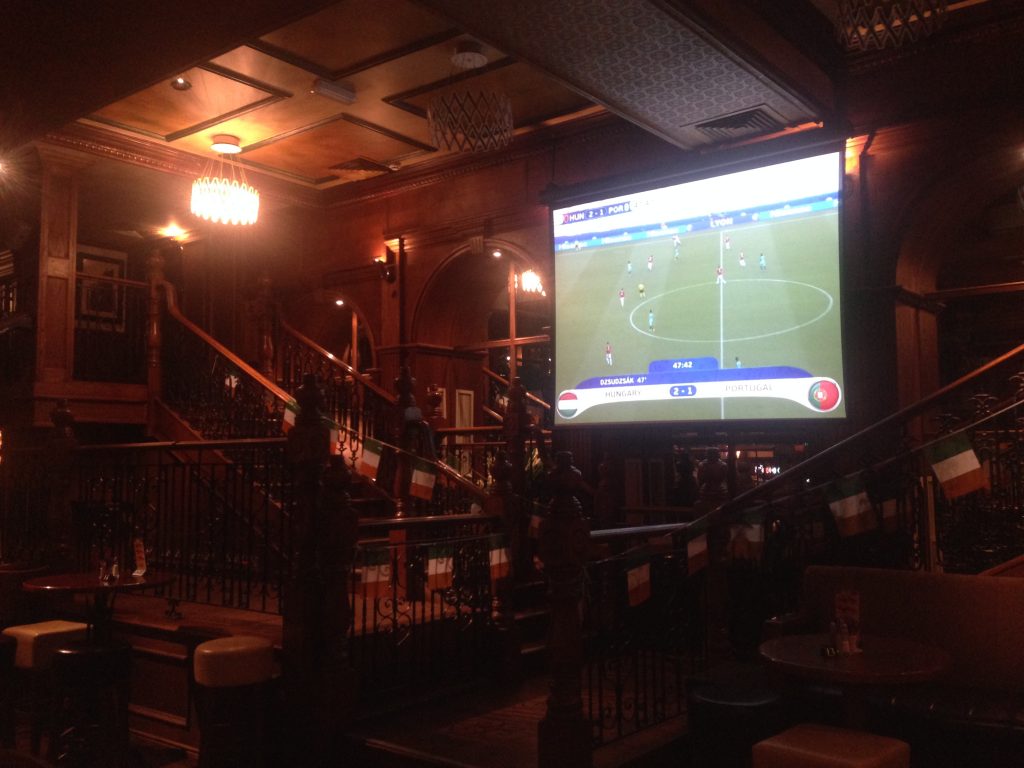 They're positioning themselves as a pub that's good for locals and tourists alike, with an impressive line up of events, including loads of live music and themed nights. Joe, one of the owners is a musician himself, who plays in pubs such as the Dame Tavern. It's always a good sign when a pub owner has an interest in music. It shows they can attract a musical crowd and some of the best performers.
Stoutman's does some good pub grub. It's a nice option to have a big feed if you want to pop down on a Sunday or any other day to watch some football on their massive projector screen that hangs above the staircase.
If you're wondering where the name 'JK Stoutman' came from, it's an amalgamation of the owners named, 'Joe' and Keith', plus the Stoutman part comes from the fact that they're down the road from the Guinness brewery.
It looks like a pub with very decent value. Any pub with €3.80 Guinness is alright by us.