Do you know Oscars? Well, you should. It's down on Fishamble street, just off the top of Dame street beside Christchurch. Indeed, the pub stands in the shadow of the great cathedral.
It's quite a large spot, with lots of mezzanines, nooks and crannys, and private areas. As such, they have plenty of space to fill, and plenty of space available to book for after work nights and parties of any variety.
They're known to throw on free finger food for groups to entice them in, and we can say after having tried the finger food, that it's a few steps above the usual fare you'd be served at a christening or 21st.
One of the new selling points of the bar for big groups would be the games that they have been unveiling. They recently installed a foosball table for the game hungry and competitive among your group. Their buzz wire attached to a table must be the only type of its kind in the city and provides a great centre piece to the party.
They take the big group bookings so seriously that they actually have a dedicated 1800 party and events phone line to take care of them.
It's not just after work nights that they've hosted. They also do great things for birthdays, engagement parties, and even weddings. They've even had the wedding meals and also functioned as the afters drinks venue.
We mentioned that they have a number of areas around the bar. There's the little snug room overlooking the downstairs bar area. That's a good option if there's just a small group of you and you want some privacy. There's the upstairs seating area that has old style cinema seating and overlooks Fishamble street below.
Downstairs can be split into separate areas or booked out if you have a big enough group. They can cater for the smallest group, up to 250, and you can book the function area with a minimum of 80.
If you want to go in and watch a match, they show all the big sporting events on 3 massive projector screens behind and around the bar.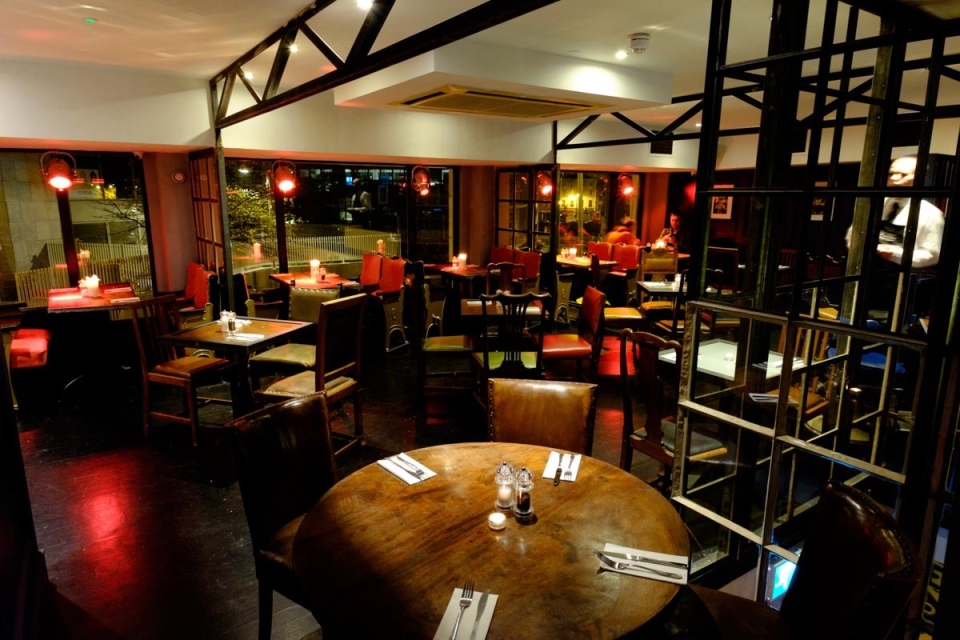 If you're looking for somewhere to host a charity pub quiz, they also have a deal for that. There's no room hire, full sound system, space for 40-250, sponsorship of spot prizes, and €2 from every pizza sold donated to the charity.
They have consistent drinks deals of hendricks G and T for €5 and bottles of sol for €4. At various points of the year they also give you a percentage off the cost of your drinks if you book in a group. Just check their social media to find out if those offers are on.
We've sent plenty of groups to the bar and we can honestly say that it's an excellent venue for big groups. The staff are great, the food is of a high standard, and the venue is beautifully modern.
If you want to book in, you can contact them via
Email: christchurch@oscarscafebar.com
Facebook: www.facebook.com/Oscars-Cafe-Bar-Christchurch-657411604371006
Twitter: twitter.com/Oscarscafebar
Phone: 1800 814014