A lot of pubs have gone to the trouble to mark the anniversary of the 1916 rising in some way. Some have gone for murals on the front of the building, others have unveiled plaques, and some have window artwork. The Irish pub has a strong connection to the events of the rising, with many having been taken over for their strategic importance during the battles. Some buildings that currently house pubs, such as the Grand Central, were also involved in the events of the day.
The Mercantile
The Mercantile, in association with Dublin city council, have unveiled pictures of important figures in the rebellion, including 7 signatories and women important to the struggle. They also have the text of the proclamation in 5 languages at the side of their building facing Georges street.
The Bankers
The Bankers bar have 2 new pieces of artwork marking the occasion.
JW Sweetman
JW Sweetman have a new history room with photos and details of the rising, including some showing their premises across the Liffey from the fighting.
Toners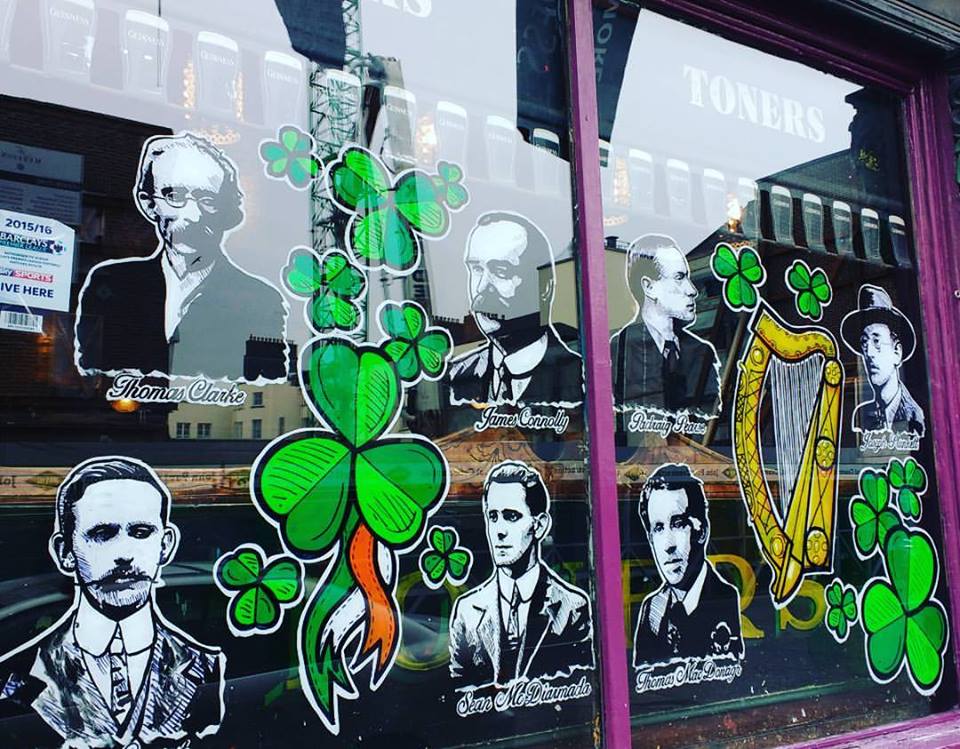 Some nice window art in Toners.
The Church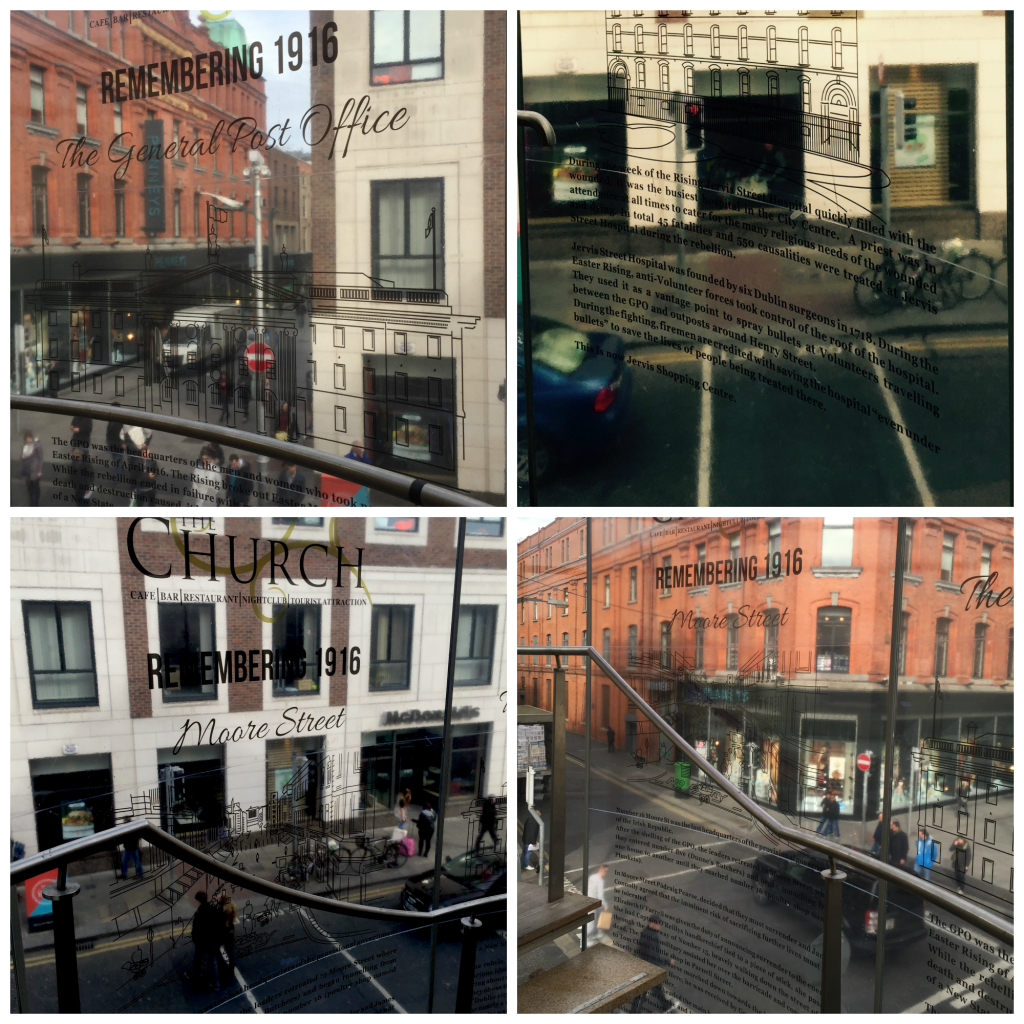 The Church has done some excellent work with their displays for the visiting public. They have text and details of the rising wrapped around the glass of their tower that leads upstairs in the building. It goes into detail about locations of significance close to the bar, such as Moore street. There's also an information area downstairs.
Generator
Generator in Smithfield have this work by oneriusz
The Ivy
The Ivy on the corner of Parliament street and Dame street has artwork similar to the Mercantile, displaying the men and women who fought.
Grand Central
Grand Central on O'Connell street can claim a very direct link with the rising. The building was used as the rebels radio station. They have flags on the outside marking the anniversary and signifying the buildings importance.
Peadar Brownes, Clanbrassil street
The Oval
Although this plaque went up a few years ago, it's still worth including, considering the close link that the Oval has to the rising.
O'Neill's Pearse street
O'Neill's remind us that the pub was trading at the time of the rising.
The Bernard Shaw
This artwork has gone up recently outside The Bernard Shaw. The bartender had the right to bear arms.
The Flowing Tide
The Flowing Tide have a painting of the GPO as it was in 1916.
Dame Tavern
The Bank
The Bank on College Green have these excellent busts of the 7 signatories of the proclamation.
If you see more decorations that should be included, please send us an email to publinie@gmail.com .