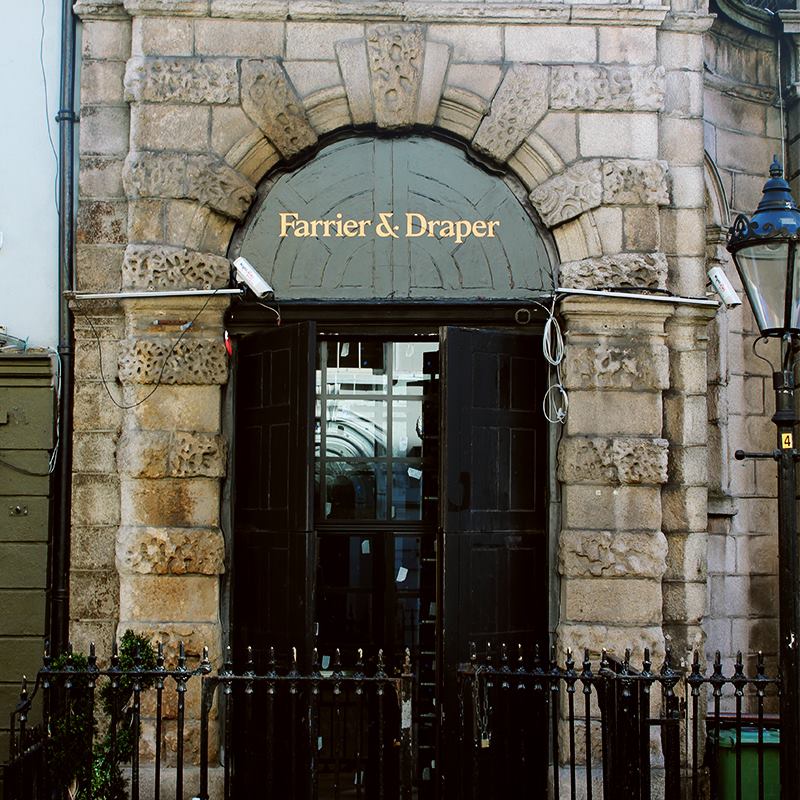 This Thursday the 28th of April at 5pm, Farrier and Draper will be opening its doors to the public for the first time on South William street. It is replacing what was once 'Lost Society'.
The new bar is owned by The Mercantile Group, who also own and run The Mercantile, Whelans, Opium, East Side Tavern, Marcels, and several other bars. As you might expect, this new bar will have the food, cocktails, and decor people have come to expect from other Mercantile Group venues.
Photos of the interior that have been released through the bars facebook look stunning. They've imported fine marble surfaces from Italy for the bar counter tops, there's newly made chandeliers, and some very interesting artwork hanging in the gallery room.
They apparently have a number of private areas that you can book for small, private occasions.
We're going to make a bold prediction and say that these will be the nicest toilets in any Dublin bar when they open.
We can't wait to go in and check it out and to get a fuller picture as to what they're all about.