Snugs in Dublin pubs have long been coveted for their privacy and ease of access to the bar. A snug is a small room of varying size that has access into the bar and gives privacy from the rest of the bar area, usually in the form of a door.
We've included some of the more modern built snugs, and they are generally easily identifiable when compared to the more well worn snugs in older pubs.
If you're lucky enough to nab the snug when you get in, it's a lovely place for quiet drinks in near privacy with one or two friends.
To learn more about what defines a snug, you can watch this video from pub historian Gerry Cooley. Link.
If there's a snug missing from this list, please email us at publinie@gmail.com and we'll add it in.
Kehoes
The lovely snug in @kehoesdub pic.twitter.com/mag1VBbr4X

— publin.ie (@publinie) November 5, 2015
The Palace
 
Toners
 
McGrattans
 
Ryans Parkgate street
Bowes
Walshs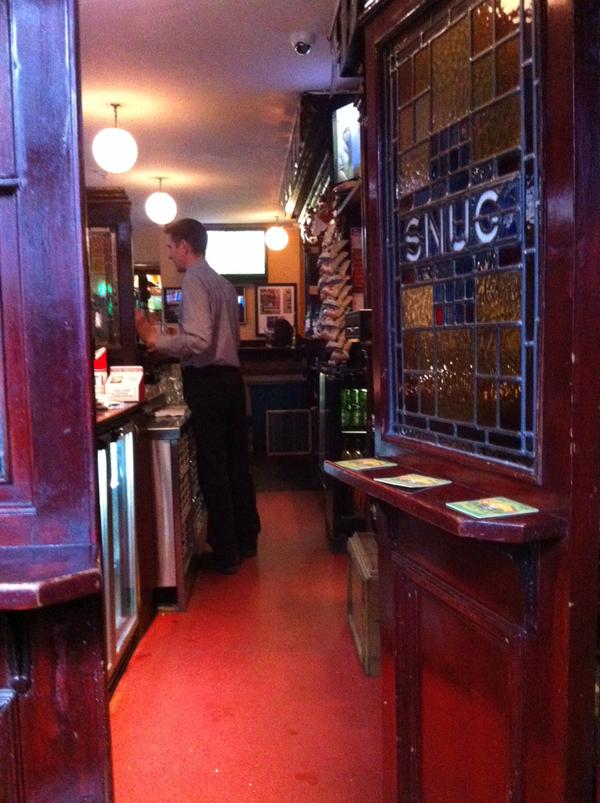 Fallons
 
Madigans North Earl street
O'Neills Suffolk street
 
Kielys
 
The Waterloo
Boars Head
 Searsons
The Hairy Lemon
Stags Head
 Blackbird
 Slatterys Rathmines
Doheny and Nesbitt
Here's a number of other pubs with snugs that we don't currently have photos of.
 P Macs
 Smyths Haddington road