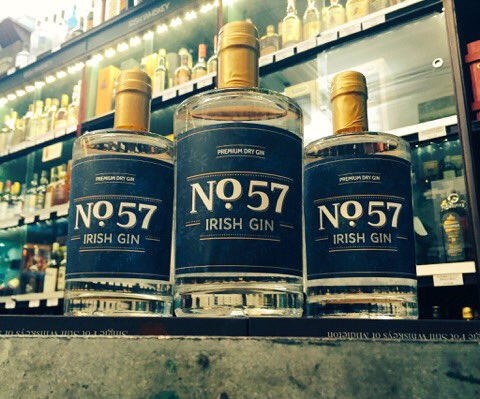 In recent years quite a few pubs have been dipping their toes into the world of brewing and distilling. Some pub groups even own whole breweries. For the most part though, pubs have small brewing operations, usually contracted out or done in conjunction with an existing brewery/distillery.
Trendsetters that they are, 57 The Headline on Clanbrassil street have created their own limited edition gin called "No. 57 Irish gin". There has been a bit of a resurgence in Irish distilling recently, and Irish gin production is at its highest levels for a long time. The Headline has put a lot of effort into trying to repopularise Irish gin and has an extensive menu.
On their shelves now is their "ridiculously limited" edition gin. Indeed it's such a small operation that the labels are added by hand.
It's currently available in 57 The Headline, The Gin Palace, and the Celtic Whiskey shop.
If you want to try the gin, pop down to The Headline and they'll suggest the perfect tonic to accompany the gin.
This small batch style distilling gives customers a bit of an experience that they won't find anywhere else. Gone are the days of homogeneity. Now we have locally produced, unique products.
@No57IrishGin on twitter.