A UK based web design company called Poke put together this very handy website a few years ago. It shows all the pubs in the UK and Ireland on a map and will show you what areas will be in sunlight and shade depending on the time of day. It's called www.pintsinthesun.co.uk .
This definitely isn't a new story, and it isn't a new site. In fact, it was probably over 2 years ago when a friend told us about this website. I suppose it's been so long since we've seen the sun that we needed our memories jogged a bit.
This diagram shows Toners pub in the morning getting quite a lot of sun, as there's no shade or shadows cast upon it.
One thing that did strike us while looking at it is that you would probably have to have some prior knowledge of the placement of the beer garden. For instance, the beer garden in Toners is at the back of the building and is partially covered in places. You would need to take this into account when plotting whether the sun will be out.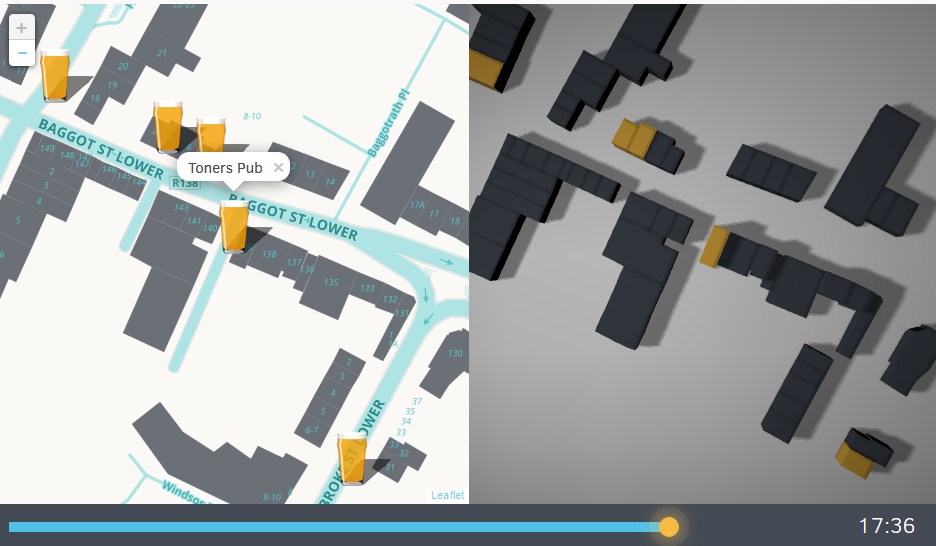 Here again is Toners, but this time at 5.36. According to the website, it will still be getting sunlight.
You can navigate the streets of Dublin to find some of your favourite pubs and then use the slider to choose what time you intend to arrive and see whether there will be sun there to greet you.
We're not quite sure if this website actually takes weather and cloud cover into account or whether it simply just calculates the shadows cast by other buildings. It's definitely better than nothing and could prove very handy if we get any kind of a decent summer.