Cheese can be the perfect accompaniment to a good beer, wine, or whiskey. Luckily, in each of the pubs named on this list, they have a good selection of all of those drinks. So, pick a spot, sit down, and order some cheese.
Peters Pub
The serene Peters pub near Stephens Green shopping centre has a nice cheese board option with a good selection of wines and craft beers to accompany.
Walshes Stoneybatter
Tuesday in Walshes Stoneybatter is cheese board day. The pub lays on a few cheese boards to be passed around the pub for free. Customers are also invited to bring in their own and chow down.
Ryan's Parkgate Street
Ryan's Victorian era pub on Parkgate Street serve up a board of Sheridan's cheese with house onion jam, fennel honey, and water biscuits.
House
House on Leeson street have an Irish cheese board for €18 that includes:Wicklow blue, Cooleeney, Limerick whiskey cheddar, goat's cheese mousse, crackers, grapes, salted almonds, honey po. Wouldn't it be amazing enjoying these cheese in their beer garden?
Market bar
Market bar is one of Dublin's best known tapas bars and does a multitude of dishes to suit any palate. They offer a cheese and cured meats board for €15.00 that includes: A mixture of Montenebro, Valdeon & Manchego, with jamon iberico, Chorizo, Lomo & Salchichon served with Cheese Biscuits, Olives, Roasted red Peppers, Artichokes and Honey. You could pair that up with a selection of breads with dips for €6.25
Bull and Castle
You can get a cheese board upstairs in The Butchers bar in the Bull and Castle. Just like their meats, they pay great attention to the cheese selection here.
37 Dawson street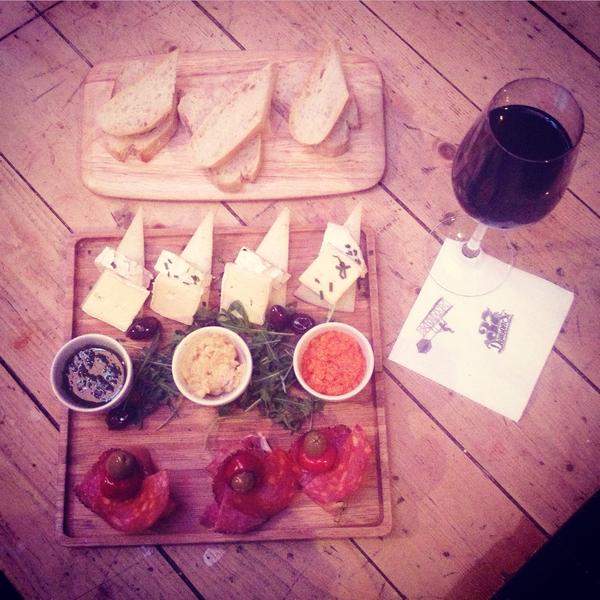 You can get a cheese board with roasted veggies, dips and breads for €14 in this very elegant bar.
The Lotts
You can get a cheese board for 2 for €10 in The Lotts cafe bar on the Northside. This might be a nice finish to their steak and wine meal deal, which is 2 steaks, 1 bottle of wine, chips or salad and tea or coffee all for €30 midweek.
Vintage Cocktail Club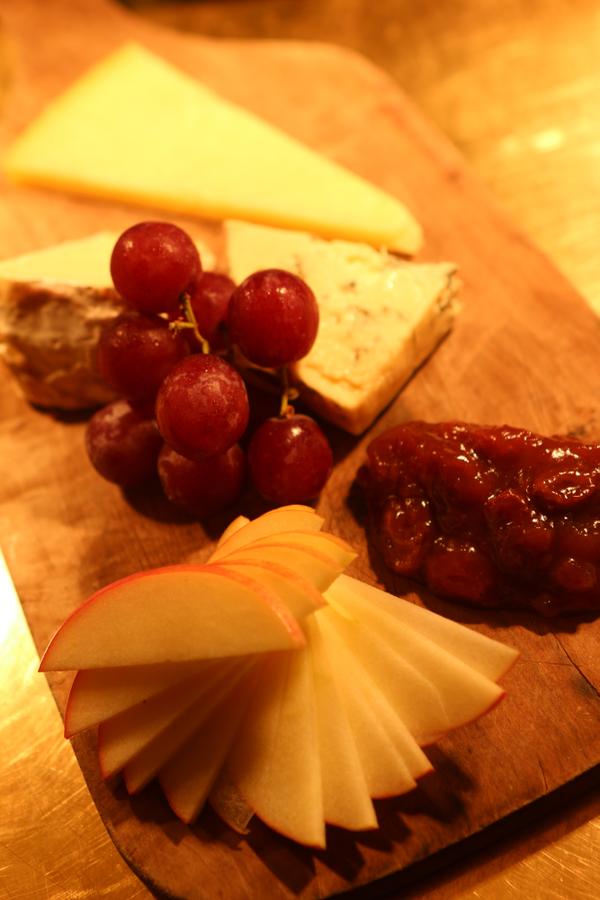 They make some amazing cocktails in the VCC, so why not go the whole hog and pair them up with some fine Irish cheese for €8.00. Cashel blue, Cooleeney, Smoked Knockanore, chutney, grapes, toast.
The Temple Bar
Enjoy a selection of Irish cheeses for €9.95 in one of Ireland's best known pubs. Includes Cashel Blue, Gubbeen, Smoked Gubbeen, and Cheddar.
Probus, Fenian street
Probus wines has a deli counter with a huge selection of cheese. They've got loads of wine and craft beer to pair up with it. Best of all, you can buy at off license prices and add a 20% corkage fee to enjoy it on site.