We've made this selection of pubs to have after work drinks and food based on a few criteria. One of the most important is that the pub be large enough so that there's plenty of space to fit larger groups of people. All of them have finger food options, and can cater for parties big and small.
We've also tried to space the pubs around the city so that there's options in every area.
RYAN'S Store Street
RYAN'S on Store Street has a whole load of space in the bar and is well located near the IFSC and other office block areas. They have areas at the front (pictured) for smaller work groups, and a massive upstairs area if your drinks are for up to around 100 people. They can knock out the finer food for you too. It's a rustic looking traditional family pub, but on a bigger scale.
Slattery's
Slattery's in Beggars Bush will be familiar to anyone who enjoys a pre match pint on the way to the Aviva. It's also suitable for drinks and food after work. They've got several areas available to book, including the private upstairs room, the areas under the retractable roof, and the room at the very back (pictured). There's lots of space here to fit any size group, and of course, they have great food options.
Bull and Castle
The Bull and Castle has long been an after work favourite in the Christchurch area. They have some amazing food here, and you can opt for oysters, and burgers from their upstairs kitchen, or finger food for the group. They have an offer running for after work groups where you get complimentary finger food if you book for a group of more than 6 people and arrive before 6.30pm. They have a great craft beer, premium spirits selection, and they cocktails are pretty good too.
McGrattan's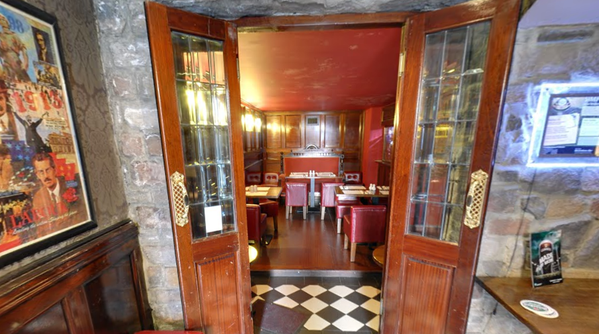 McGrattan's is made for after work parties, especially during the summer months. The bar to the back is ideal for a bigger group, and there's some tables near the pool tables that would also be suitable. You could also opt for their snug area (pictured above), which would fit around 10 people. Ideal if you want some privacy. They can organise food for your group, and they have specials on bottles of wine. There's 2 covered smoking areas, and a large outdoor area that would have a few barrels as tables.
Bad Bob's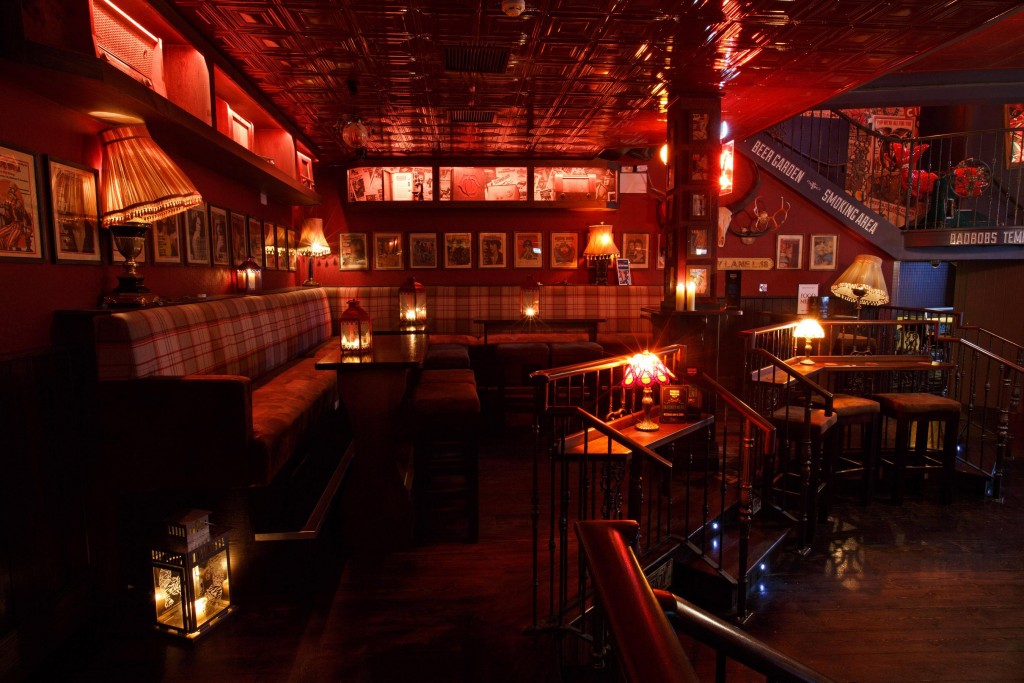 Bad Bob's is a good option if you want a lively atmosphere in a very central location. There's live music from 6pm every night in Bad Bob's. They have an upstairs area with a retractable sun roof for the hotter days. If you really want to spice things up, they have the hottest wings in Dublin.
JW Sweetman
JW Sweetman's on the quays stretches over 4 floors, making it one of the biggest pubs in the city. They have loads of little areas that can be split up for parties. Some of them have views overlooking the Liffey and O'Connell Bridge. You could try tasting trays of their brewed on site craft beer, or a whiskey tasting paddle. At the moment (July, August 2017) they have 2 for 1 on platters.
Kennedy's
Downstairs in Kennedy's Station is a really elegant new addition to the pub. They're located on Westland Row, and it's a pub steeped in history. There's a few areas for groups, and some booths that might suit sit down dining. They have a smoking area down in the Station, so the group can stay together. They do finger food and full meal options, and the space is available to book in its entirety.
Oscars
Oscars Christchurch has multiple areas that can cater for after work parties. They have €5 Bombay Saphire gin and tonic, and it's worth checking their facebook page ahead of booking to see if they have any offers for groups. They regularly have specials like 10% off drinks for bookings, and the like. They have finger food, and can cater for sit down meals. We hosted a pub quiz here once and the staff were absolutely brilliant.
The Bleeding Horse
The Bleeding Horse on Camden Street is a Dublin institution and one of the oldest pubs in the city. The pub is a maze of semi-private areas that can be booked for groups. It's a great option if there's a match on, as there's screens everywhere. They have a smoking area at the back that might get a sliver of sun.
Wiley Fox
The Wiley Fox on Eden Quay on a Friday is a good spot for anyone who likes 80s and 90s music and cocktails. It's a large bar, so there should be plenty of space for parties of all sizes. They do finger food.
Alfie Byrnes
Craft beer lovers might enjoy an after work trip to Alfie Byrnes on Earlsfort Terrace. They frequently have BBQ's in their outdoor area at the front, so that's a bonus. They have a pool table and table tennis, so you can test your competitive side. There's loads of beers to choose from and some very good food options.
Ruin Bar
Ruin Bar is the newest pub on this list, and it looks like it's made for big groups. It's on Townsend Street near Tara Street where McTurcaill's used to be. There's wide open spaces with plenty of standing room, and loads of segregated seating areas. There's plenty of craft beers on tap, and the food looks good. We particularly like the area to the back right of the pub that gives a bit more privacy.