Kennedy's Station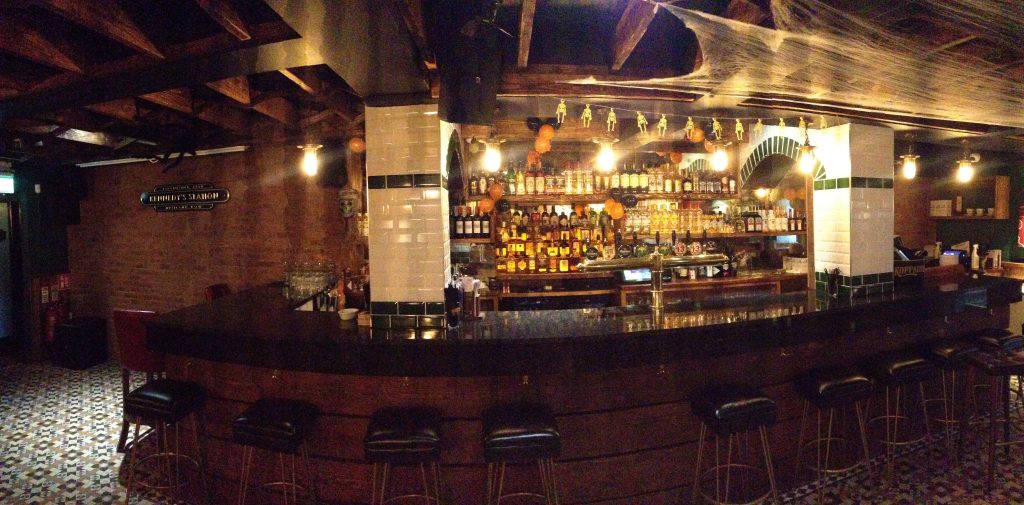 Kennedy's Station is the new room and bar downstairs in Kennedy's on Westland Row. It's a pub with longstanding historic connections in the area, and they celebrate this through some of the decoration in the new bar. It's a very elegantly designed space with multiple private booths, snug-like areas, and open standing areas. It's a very upmarket looking space that would be ideal if you want to celebrate an occasion in style. They do a range of food menu option, including full meals and finger food options. They've got craft beer, cocktails, and good offerings of spirits. It's a pub with real name recognition in the centre of town that's easy to get to and easy to get home from. You can find more details in our other article on this venue- Link.
Dame Tavern
The Dame Tavern added a beautiful new function room to the premises late last year. Upstairs is now a red brick function room with its own bar. It's a fabulous little pub and the upstairs is such a great addition. It's great for small do's of around 40 or so people. Perfect for a birthday. It's on dame Lane, so you don't get more central and traditional than this.
Murrays
Murrays on O'Connell Street set up a whiskey bar downstairs last year. They seem to have spared no expense in doing it up. There's antique whiskey branded mirrors, and barrels from various Irish distilleries. There's a mountain of spirits rising up behind the bar, with an amazing selection. You book out the whole place if you have enough people, or you could opt for one of several semi private spaces.
The Penthouse
The Penthouse is the new area upstairs in The Horse Show House in Ballsbridge. It's a very impressive space with leather couches, and open floor space. It seems tailor made for parties. Link.
Adelphi
The Adelphi on Abbey Street has a large area to the back of the bar that is great for parties. You can just take the downstairs area, or expand into the upstairs. There's a beautiful stained glass window in front of a stage-like area, and further upwards there's more space for standing and seating. Their trademark here are gourmet hotdogs, which you can get in platter form for big occasions.