So, it finally looks like the government will be lifting the prohibition on selling alcohol on Good Friday! It'll still be in place this year though. So, if you throw an annual Good Friday party, this might be the last year of it.
For now, we're bringing you our annual list of options, as well as busting a few other myths.The options aren't great, but they're all the legal means we've got.
Some pubs will be opening for food on the day, so keep your eyes open for our article on that.
1. Go to a pub in a train station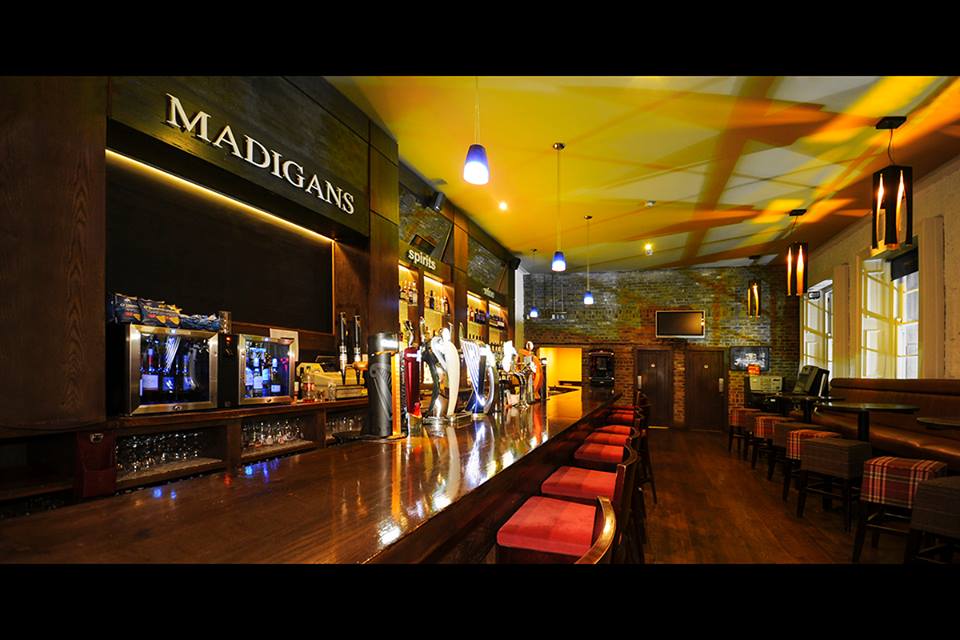 Madigans in Connolly station can serve alcohol for the day to people who have an inter city train ticket. You can't just use any old dart ticket, you must have an inter city one. And yes, they will be checking. This means that they can open and serve alcohol on the day, not that they definitely will. The Galway Hooker in Heuston will not be open on Good Friday.
2. Go to the greyhound racing in Shelbourne Park
Shelbourne Park greyhound racing stadium have an exemption from the ban, and are allowed to serve alcohol. They open from 6.30, with the first race at 8pm.
3. Have a meal on a boat on the Grand Canal.
You have to book in advance for this one. La Peniche is a floating restaurant on the Grand Canal near Baggot Street. They've got a full bar all day, but you'll likely have to be having food with it. Call 087-790 0077 to book. Link.
4. Take a ferry to Holyhead
This is one of the more extreme options. You could just ride the ferry over and back in a day. If you were desperate or just enjoy the voyage.
5. Drink in the airport bar
If you got a cheap flight, you could just get to the airport early and enjoy the bar there that is exempt from the Good Friday prohibition.
6. Get a drink in a hotel.
Hotels are allowed to sell alcohol, as long as it is accompanied by a meal. The letter of the law states that you can only consume or order alcohol while the meal is ongoing. It's best to check ahead with a hotel whether they can do this for you on the day. It's likely you'll have a better chance as a resident of a hotel.
7. Have a house party and get drinks the day before.
This is by far the most obvious remedy for it, and you're not actually buying it on the day itself, but we feel that we need to point this out as an option.
Exemptions that are no longer valid.
Pubs opening at midnight
In recent years some pubs were able to open at midnight, but for the last 3 years they haven't been granted a license to open at midnight after Good Friday. Unfortunately, it's the same again this year.
Drinking in a military canteen
It used to be that members of the military could get served in their canteen, but this is no longer an option.
Drinking in a theatre
Theatres used to have exemptions, but that was rolled back a few years ago. If you're going to the Gaiety or the Olympia, don't expect the bar to be open.
BYOB at a restaurant
Although some restaurants have tried to do this in recent years, the Restaurants Association of Ireland have told them that they're not allowed.