JW Sweetman- Monday €15
Sweetman's Monday steak deal has to be put front and centre. It's €15 for a steak, sides, and a pint of Sweetman's craft beer. What amazing value that is.
Cat and Cage- Wednesday €15
Head to Drumcondra on a Wednesday to try a sirloin steak with all the trimmings, fries, and a pint of Sweetman's craft beer for €15.
57 The headline- Monday/Tuesday 20% off
All menu items and drinks are 20% off in 57 The Headline on Mondays and Tuesdays. So, that means steaks are 20% off on those days. They're proud of stocking the best of Irish here, so it's bound to be a good cut. Their steaks come with twice cooked chips, peppercorn sauce or garlic butter, and tobacco onions.
Trinity Bar- Monday to Thursday
From Monday to Thursday in Trinity Bar on Dame Street you can get an 8oz steak on the stone with a glass of house wine or pint of beer for €28.00.
The Malt House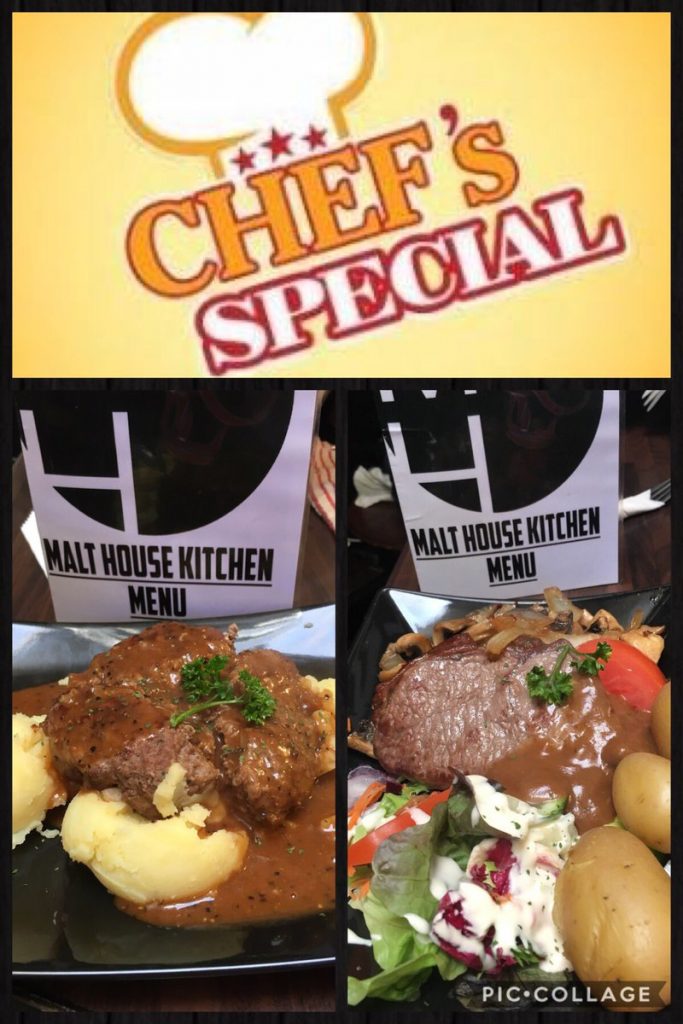 The Malt House on James' Street does some very reasonable food. You can get a sirloin with salad for €9.95.
The Lotts
The Lotts on Liffey Street have an excellent deal for 2. Mid-week, from Sunday to Wednesday you can get 2 sirlion steaks, 2 side salads and a bottle of house wine for €35. On other days of the week you get the same, plus 2 extra sides for €45.
The Whitworth- Thursday €20
Steak night is Thursday in The Whitworth in Glasnevin. It's a flank steak with a choice of side, and sauce, as well as a either a glass of wine or Porterhouse beer for €20.
The Beer market
The Beer Market on High Street and other Galway Bay pubs have a really good steak deal. Get a bucket of wings, 2 8oz sirloin steaks, chips, and either a bottle of wine or a pitcher of beer for €35. This runs from Friday to Sunday.