NFL has been growing in popularity in Ireland recent years. Loads of pubs show the superbowl, but an increasing amount are showing regular league games, mostly thanks to the amount of Americans living here.
A lot of the pubs on this list can only really show whatever games Sky Sports choose to show, but there are some pubs with more screens, games, and some that show redzone.
It may be advisable to book a table for many games.
If you know of any other bars showing NFL, let us know and we'll add them in. publinie@gmail.com
Buskers on the ball
Buskers On The Ball have some very impressive screens in their downstairs sports bar on Fleet Street, and they'll be showing live NFL games. They've got plenty of options for snacks, beers, and you can even stick around for games of pool and table tennis after you've caught all the action.
The Living Room
The Living Room might have more screens than any other bar in Dublin. What's more, their screens are huge and are in amazing HD. A number of supporters clubs meet here, so there should be a great atmosphere. Consult their live sports listings to see what games they're showing- link.
McSorley's of Ranelagh
McSorley's always have an excellent Superbowl Party, but they're also open for regular games during the season too. They'll usually list on which facebook which games they're be screening. They've got a very good selection of craft beer on tap, lots of screens, and some very good grub.
The Adelphi
The Adelphi have 5 screens that will be showing NFL games every Sunday, including redzone. One of the best things about watching a game here is their gourmet hotdogs. This is a Kansas city chiefs supporters bar. Find what games they'll be showing by consulting their twitter- link.
The Square Ball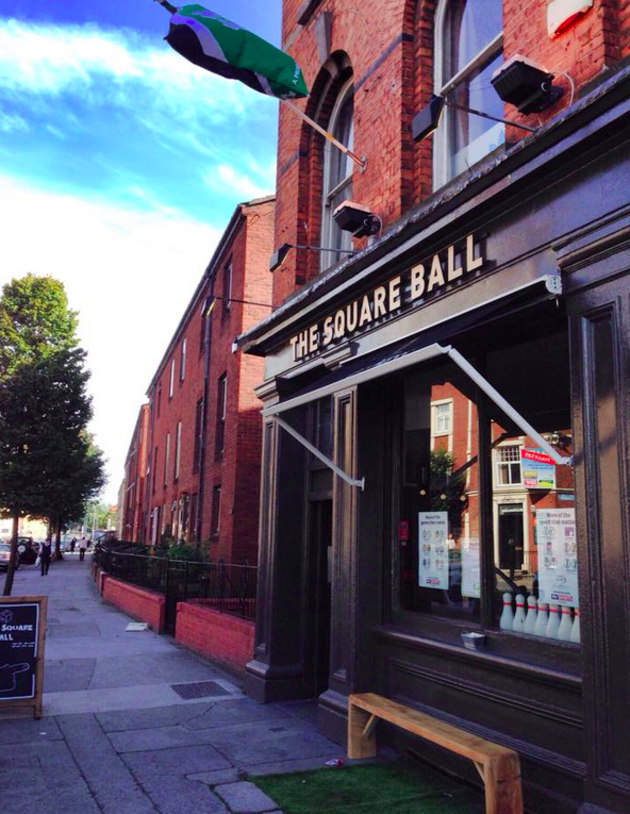 The Square Ball have reinvented what it means to be a sports bar. As well as being able to watch sports, you can also play them. For now though, you'll be wanting to watch some NFL, and they'll be showing a selection of games every Sunday.  They'll be doing American beers and smoked wings. Consult their website to see the schedule- Link.
Sinnotts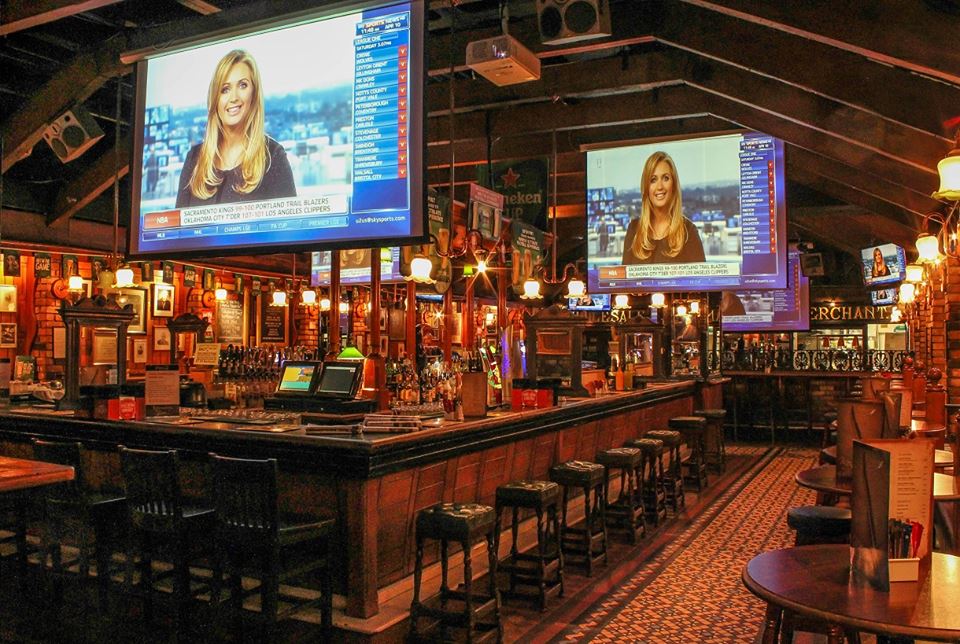 Sinnotts will show some NFL over the course of the season. Going by their website schedule for the opening day, they showed one game. Link to schedule.
The Gingerman
You'll have to call up The Gingerman to see what games they're showing, but it's likely that they'll show whatever games sky have on.
The Woolshed
The Woolshed have a special NFL room upstairs dedicated to the sport. They have loads of screens showing nearly every game at the same time. They also have redzone. The fans here are passionate, which makes for a lively atmosphere. Pitchers of beer and wings are the order of the day here
If you know of any other bars showing NFL, let us know and we'll add them in. publinie@gmail.com