The Belfry at 37 Stoneybatter has lain unused and closed for several years now. We would often get queries as to whether anyone had any plans to reopen the pub, especially given that Stoneybatter is thriving these days.
We're very happy to say that the pub is opening in a new incarnation this weekend. We got a bit of a preview of it this week, but you'll to judge for yourselves (and we'll also have to judge given that it was still under construction!). It will be open on Friday (8th December) night.
The new owners want to very much put community at the heart of the pub. They want it to be a place that people living in the area can come and feel welcome and at home. As such, they've decided to keep a the recognisable name 'The Belfry'.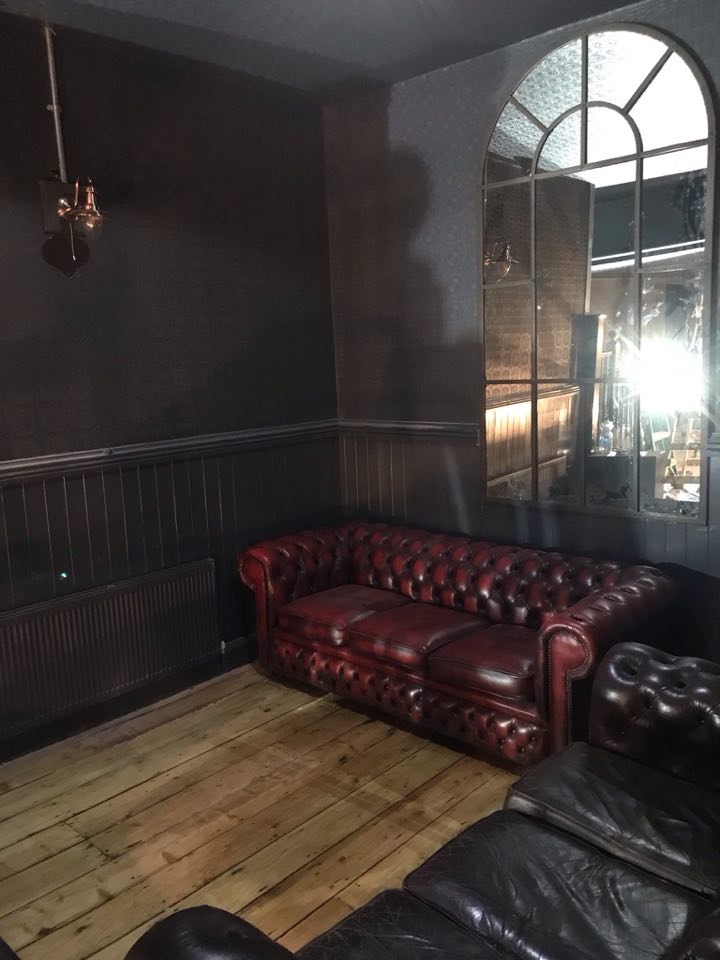 These photos are just a little sneak preview. There's still work being done on it.
Inside they've gone for quite a modern aesthetic, with a copper bar top and brightly lit spirit display cases acting as room dividers. It was quite hard to tell exactly what the finished product would look like, but it appears to be split into 3 rooms or areas. The main bar has a small semi-private room off it that would be good for parties and looks like it will have some comfy couches.
They'll be serving food in the near future and they're putting an emphasis on their beer and wine selections. There will be over 20 taps on show, offering a combination of well known bigger brands, as well as a good craft selection.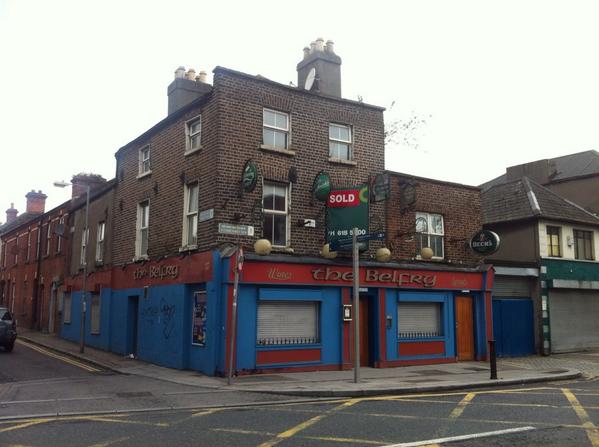 How the pub used to look before the refurbishment.
We took a trip to the National Library this week to have a look at the Irish Newspaper Archive ahead of the launch of this pub and we found that there's a great deal of history behind The Belfry. We could find reference to it as a public house from well over 100 years ago.
The pub continues on this long tradition and is in excellent company when it comes to pubs in the area. With a concentration of pubs like that, residents of Stoneybatter needn't stroll townwards when they have everything they need (pub-wise) on their doorstep.