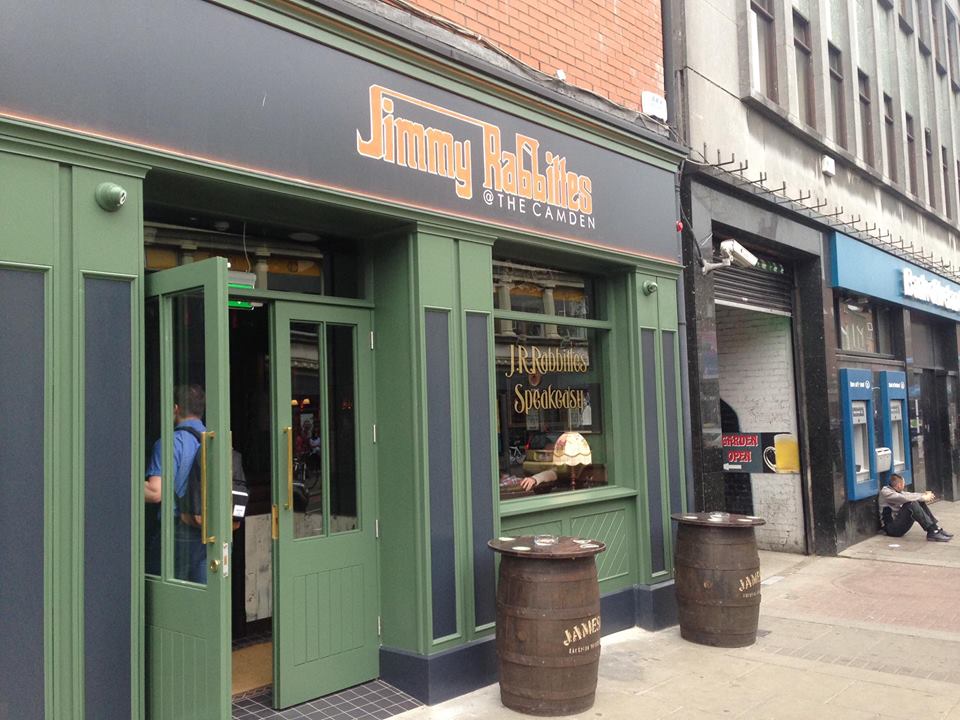 There's a new pub on Camden Street in the grounds of the Camden Palace. It's called Jimmy Rabbitte's, after the Roddy Doyle character from the book and film 'The Commitments'.
We ducked our head in last Friday to take a quick look around. First impressions are good. It's kind of a mix of venues, and is slightly unconventional, in that it looks like the new whiskey bar style that we're seeing pop up around Dublin, but there's a big screen directly above the bar. That shouldn't come as a surprise, considering it's owned by the Murray Group, who operate The Living Room.
The decoration is bric a brac, comprising of a lot of old whiskey signs. It's very similar to the downstairs area in Murrays on O'Connell Street, which styles itself as a whiskey and spirits bar. They've got a good selection of whiskey, gins, and other spirits on the shelf.
As you walk in and look to the right you'll see a closed off snug. We welcome the return of the popularity of the snug and the construction of new ones.
There's a few craft beers on tap, like Brewdog's 5am Saint.
The bar leads out onto a smoking area at the back. It's at the side of the building, and has some seating if it's a bit too hot to sit inside.
So there you are, a new pub to try out.