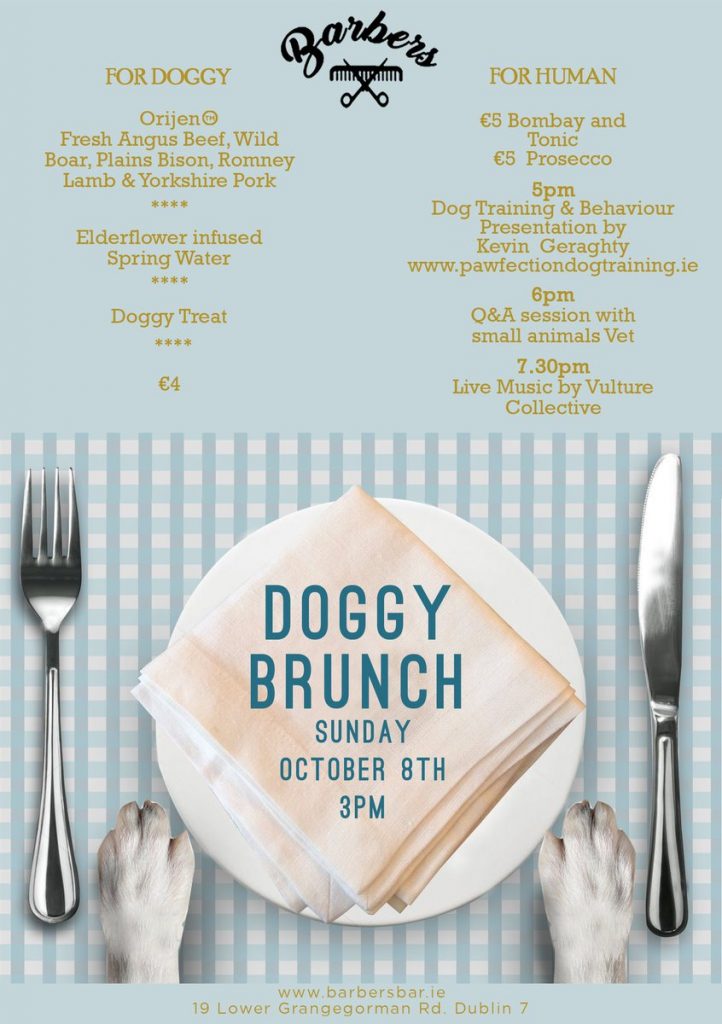 The Barbers Bar in Grangegorman have done it again. They've unveiled plans for a doggy and owner brunch for Ocober.
It's on Sunday 8th October at 3pm and there's a gourmet offering for both pooch and patron.
For doggies they're offering fresh angus beef, wild boar, romney lamb, and yorkshire pud. They've also got elderflower infused spring water and a doggy treat. Most humans don't eat this well!
For the owners They're offering bombay saphire and tonic for €5, and €5 prosecco. The entertainment consists of a dog behaviour presentation, a Q and A session with a small animals vet, and live music from 7.30.
Doesn't that sound like a pleasant pet and owner bonding session? Of course dogless dog lovers might turn up in their droves as well for the chance of a petting session.
It's a very fine small pub, and they've also got plenty of room outside on a road that doesn't have too much traffic, making it pretty safe for doggies.