Traditionally oysters are usually paired with a pint of stout, but there's plenty of other options available too. Ireland is blessed with amazing seafood that we don't get enough of. A lot of pubs in Dublin sell home grown oysters from Carlingford and the West of Ireland. Pair that with a Guinness or craft porter and you've got an amazing snack.
Bull and Castle
Upstairs in the Butchers Bar of the Bull and Castle they've got a superb selection of food, including, cheese boards, charcuterie, and oysters. The oysters are presented beautifully on a special bar made for them. They come fresh from Carlingford.
Ryans Parkgate Street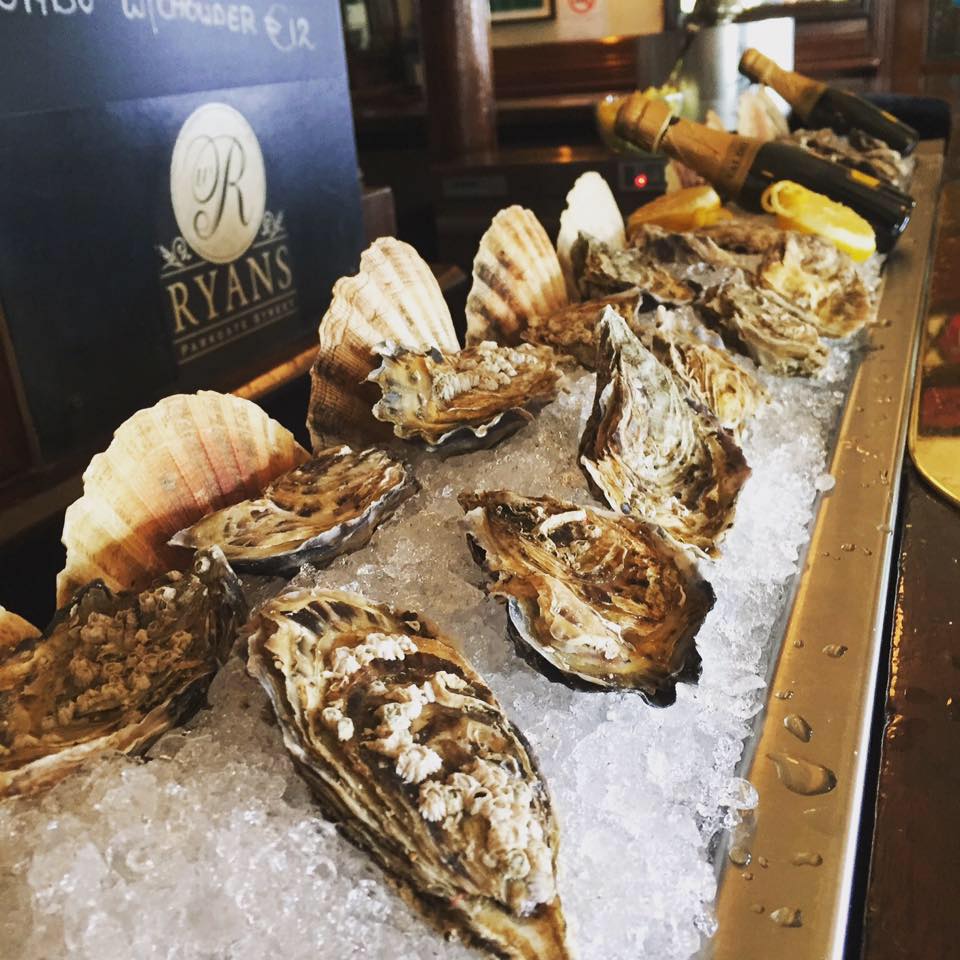 Ryans of Parkgate Street have an oyster bar in the pub. Theirs come from Carlingford. You can gte a half dozen for €12 or 3 with a pint of Guinness for €10.
Davy Byrnes
Get yourself a half dozen oysters with a pint of Guinness for €14.50 in the famed literary pub, Davy Byrnes.
The Bank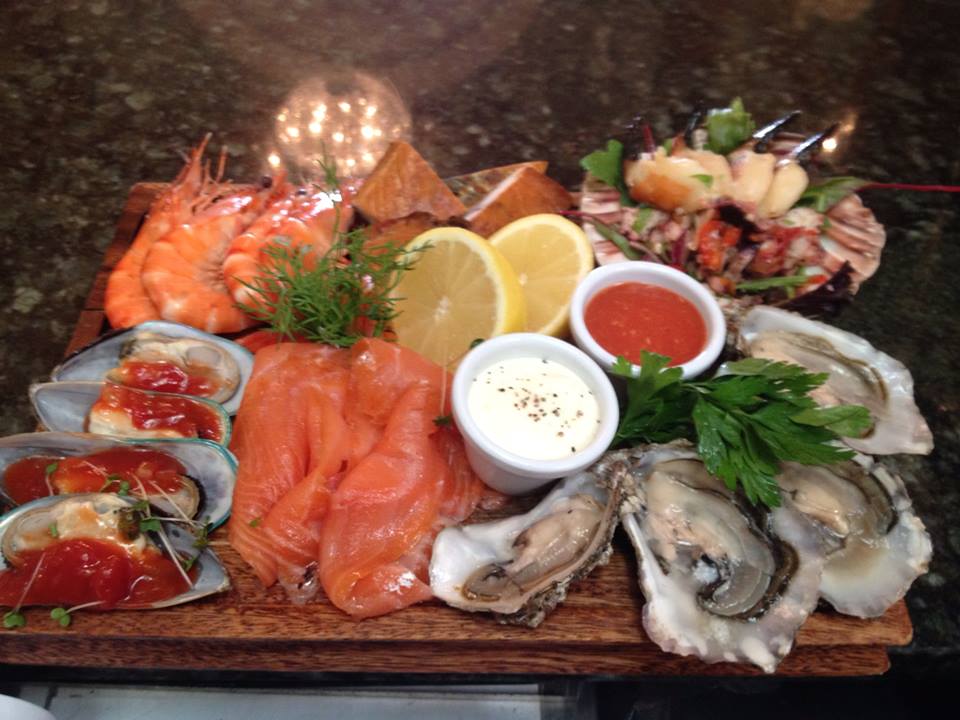 The Bank is a spectacular and opulent looking bar on College Green where you feel like you really have to treat yourself. Oysters as a snack here really fit that bill.
The Old Spot
The Old Spot on Bath Avenue is well known as an excellent gastro pub, having won several awards for their cuisine. Where better then to have some oysters with a specially selected glass of wine.
The Temple Bar
The Temple Bar have their own oyster bar to serve up the freshest seafood to visitors to the city.