A number of Irish sportsmen have, over the years, entered the pub business following their retirement from their chosen sport. From boxer Dan Donnelly running Fallons Capstan Bar in The Coombe in the early 1800s to rugby player Trevor Brennan's 'De Danu' in Toulouse there has been a strong tradition of competitors owning pubs in retirement or even sometimes during their playing career.
Here's a few pubs with strong connections with Irish rugby.
The Bridge 1859
The Bridge pub in Ballsbridge is part owned by several current and previous Irish rugby internationals, including Jamie Heaslip, Sean O'Brien, Dave and Rob Kearney. While you might not catch them behind the bar too much, the four are frequent visitors to their pub that they co-own with publican Noel Anderson.
The lads ownership of the pub proves to be a big draw in the area, located as it is in proximity to the RDS and not too far away from the Aviva stadium.
The Swan
The Swan has been in the Lynch family for 3 generations so far and it's currently operated by Ronan Lynch. His father Sean played rugby for St. Mary's, Leinster, Ireland, and the Lions.
Sean played tight head prop and was capped for Ireland for the first time in 1971, won the championship with them in 1973, and played in the only Lions team to beat New Zealand on their own soil. During the Lions tour he was away from the pub for 3 and a half months, meaning his siblings had to cover the running of the pub in his absence.
The pub retains a significant rugby connection to this day, and Sean's jersey collection from his playing days are displayed prominently on the walls. For more details on Sean Lynch, see our extended article on him from 2016.
Lemon and Duke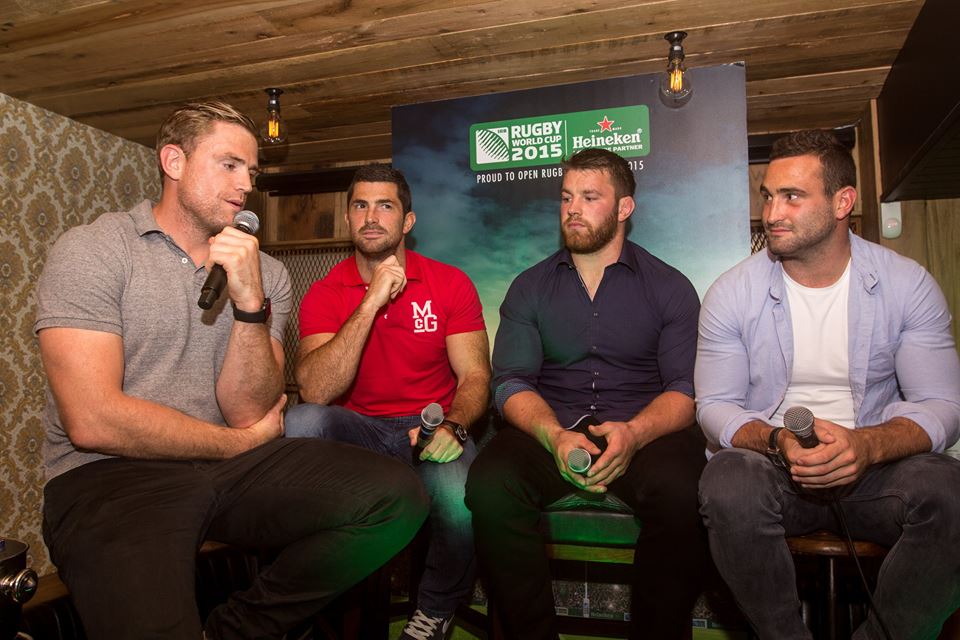 Lemon and Duke is owned by the same group of Irish rugby players as The Bridge in Ballsbridge. The pub does a great trade during the day and into the night in food, premium spirits, and cocktails. The lads have been known to have some food and drinks here.
The Exchequer
The exchequer on Exchequer Street counts as one of its owners former Irish rugby player Gordon D'Arcy. The bar is, similarly to Lemon and Duke, on the upmarket end of the spectrum when it comes to the food and drink they serve.
The Landmark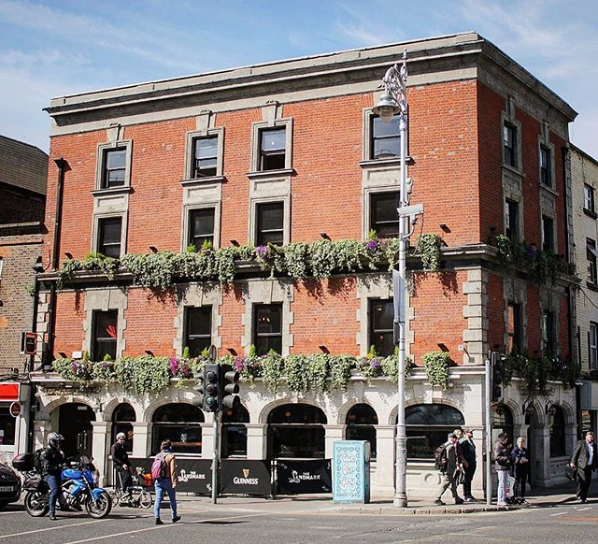 Former Leinster player Eoin O'Malley is a hands-on partner in the group that owns and operates among others The Landmark pub on Wexford Street. Following retirement from his professional rugby career Eoin was very involved in The Bath, The Jar, and Sam's bar. The Landmark is a really good spot for sporting occasions with several large high definition televisions around the bar. It's been beautifully restored to a Victorian style in recent years.