For a good few years now viewership and interest in NFL in Dublin has been on the up. Some pubs started to dip their toes in showing the games and they've stuck with it as the fans prove more than fair weather. Here's a few places around the city where you can find some or all of the games.
The Bridge 1859
The Bridge in Ballsbridge will be showing all the Red Zone action from 6pm. That means every touch down from every game on their screens. They'll be supporting the Kansas City Chiefs this year and will be giving out a free beer to any Chiefs fan who comes in their jersey on a Sunday.
The Square Ball
The Square Ball have reinvented what it means to be a sports bar. As well as being able to watch sports, you can also play them. For now though, you'll be wanting to watch some NFL, and they'll be showing a selection of games every Sunday. They've got really good food to accompany the games and you can check what's on via their website.
Sinnotts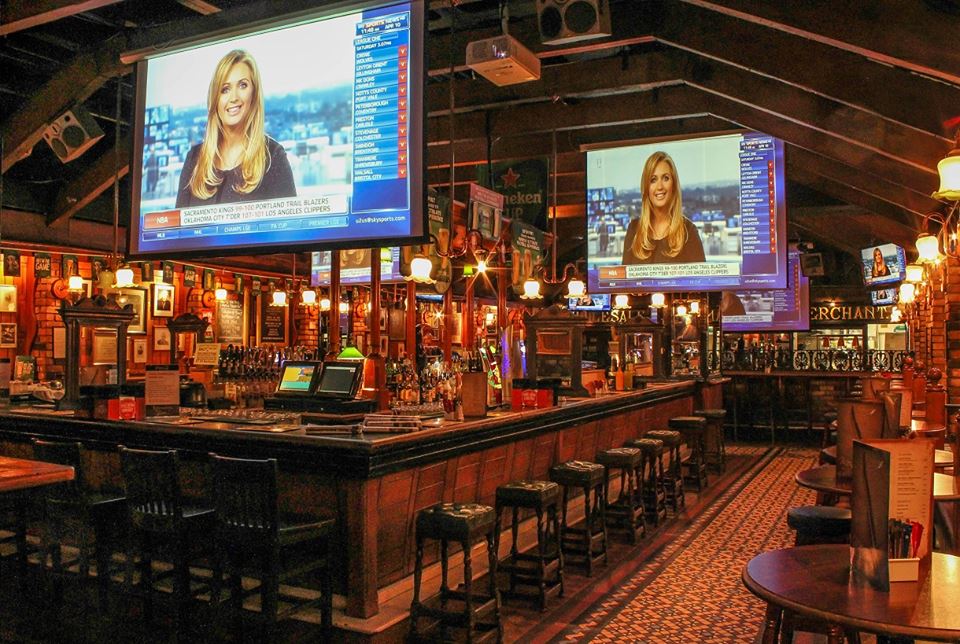 Sinnotts on Stephens Green have been showing the NFL and just about any other big sporting event over the last few years, so this should be a good bet. You can check their website to see what's being showed any given Sunday. Link.
The Woolshed
The Woolshed have a special NFL room upstairs dedicated to the sport. They have loads of screens showing nearly every game at the same time. They also have red zone. The fans here are passionate, which makes for a lively atmosphere. Pitchers of beer and wings are the order of the day here
The Living Room
The Living Room might have a shout at being the bar with the most TVs in the city. They show so much sport here and the place draws a crowd for NFL during the season. Website.
Buskers on the Ball
Downstairs in Buskers on the Ball they go all in for the NFL and you can watch the games on their massive screen behind the bar, as well as other screens. They've got other games like pool to play before and after what's on the screens. Link.
McSorleys
It's not just the Superbowl that gets showed in this Ranelagh sports pub. They've always got decent specials on
The Gingerman
You'll have to call up The Gingerman to see what games they're showing, but we're told it's likely that they'll show whatever games sky have on.