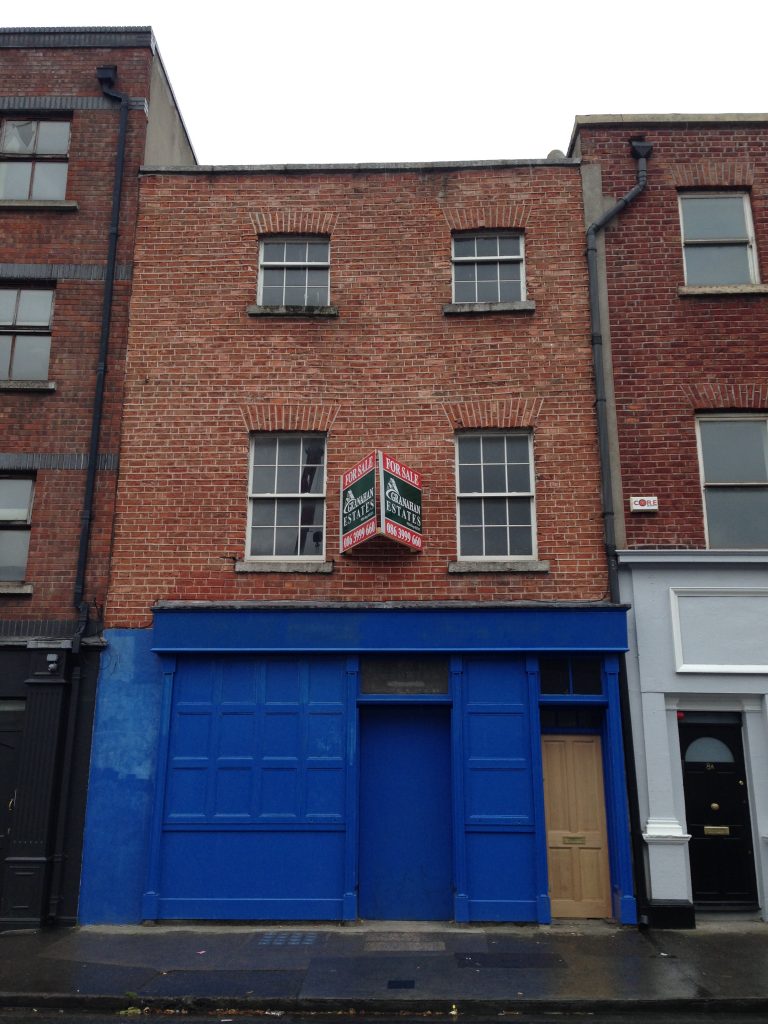 The building on Little Britain Street that once contained 'Barney Kiernan's' pub is up for sale as a mixed commercial and residential property. It no longer retains a pub license.
Barney Kiernan's pub featured prominently in James Joyce's 'Ulysses', which was set in 1904 and followed the protagonist Leopold Bloom on a journey around Dublin. Bloom entered Kiernan's pub and had discussions and an argument with a man known as 'The Citizen' around horse racing.
So we turned into Barney Kiernan's and there, sure enough, was the citizen up in the corner having a great confab with himself and that bloody mangy mongrel, Garryowen, and he waiting for what the sky would drop in the way of drink.
For decades the building has been unused and boarded up. At one point the old signage for the pub was partially revealed. It's unknown whether it still exists underneath or has been removed and placed elsewhere.
The building is on the market for €750,000 and is described by Granahan Estates as,
Vacant possession Commercial and residential mix property for sale.
Granahan Estates are pleased to present to the market this ideally located residential and commercial mix property to the market.
Ths building has had some rennovation completed by the present owner but is in need of complete rennovation and redecoration. Having previously been granted planning permission for another storey to be added to the property it is ideal for investors looking to purchase air space residences.
It's unknown what state the ground floor interior where the pub once stood is in but the listing does suggest that heavy restoration is required.