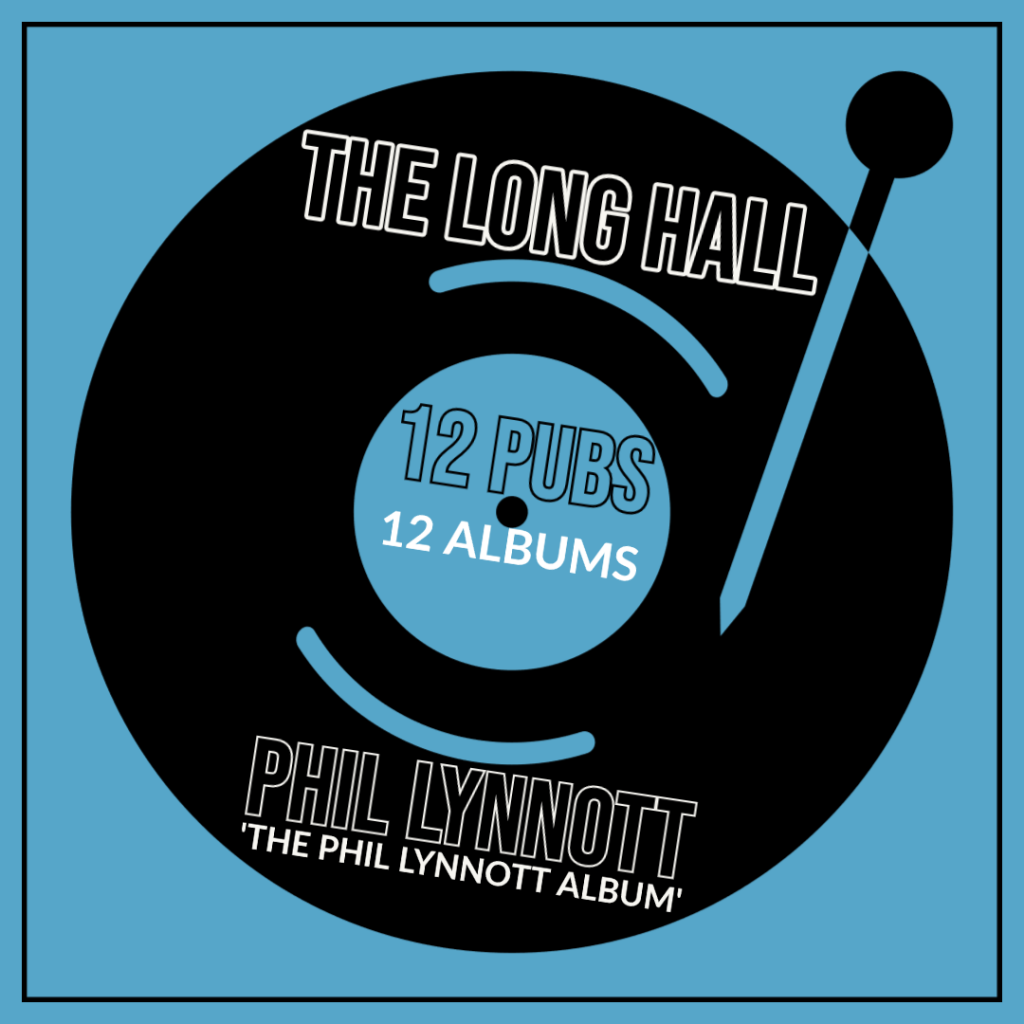 Music has always been an integral part of the Irish pub experience. Whether it's a few musicians playing their instruments in the corner, someone belting out a tune with a group of mates, or a full gig experience. Then there's the musicians themselves. Irish rockers, troubadours, or folk musicians have all played and drank in pubs. Some musicians have developed ties or associations with specific pubs through their patronage, through playing in the pub, or through mentioning it in a lyric of a song.
Over the next while we'd like to celebrate some of these ties between pubs, musicians, and their work. While we write each article in the series, we'll be listening along to the album.
First up is The Long Hall on George's Street. The Long Hall is one of the cities most iconic pubs. It's over 250 years old and holds a special place in the heart of many many Dubliners and visitors from abroad. It was for these reasons that Phil Lynnott featured the pub heavily in his love letter of a song to the city of Dublin, 'Old Town'. 'The Philip Lynnott Album' was Philo's second solo project separate from Thin Lizzy with whom he made his name around the world.
The video for the song see's Phil ambling around the city, visiting the docks and The Ha'Penny Bridge, before sitting at the counter of the pub.
Val Burke was manager of The Long Hall until his recent retirement after 40 years in the pub. Val told us once that he was there in the pub during the filming. Philo was very pleasant to him, greeting him, asking how he was getting on and if "they're treating you alright here?". Val stayed for a few decades more under the same ownership so it's safe to say that they were! According to other sources, Phil was late for the shoot but that was to be expected of him.
You'll likely see a few people sitting at the bar with friends trying to recreate the photo for them, especially in January when hundreds of Thin Lizzy fans still come to Dublin for the Vibe for Philo concert.
Phil was known to get around the Dublin pub scene and we've found connections between him and around 10 other pubs in the city.
If you want to listen to 'The Philip Lynnott Album', you can find it on Spotify.