A number of pubs have been hard at work to make their environment as safe and compliant with the government's new regulations as possible. For some, there's some extra dividing screens added in, and for some, there's little to no visible change at all. There are separate regulations for the distancing of either 1 metre or 2 metres between tables, but from what we've seen there has been ample space between tables, even in smaller pubs.
The dividers erected in several pubs actually don't (to ours eyes) change the character of the pub at all. Dividers have been common place in Irish pub design all the way back to 1890, with other more modern pubs not of that era incorporating the design element into the general Irish pub aesthetic.
Who knows, maybe some of the design elements introduced today out of necessity will become part of the Irish pub design of the future, popping up in Irish bars around the world!
The Boars Head
Fans of The Boar's Head on Capel Street won't notice too much difference between this photo of their socially distanced setup and other times they've been in the pub. Having an upstairs expands the pub space by 100% so there should be a decent amount of tables in use.
The Bankers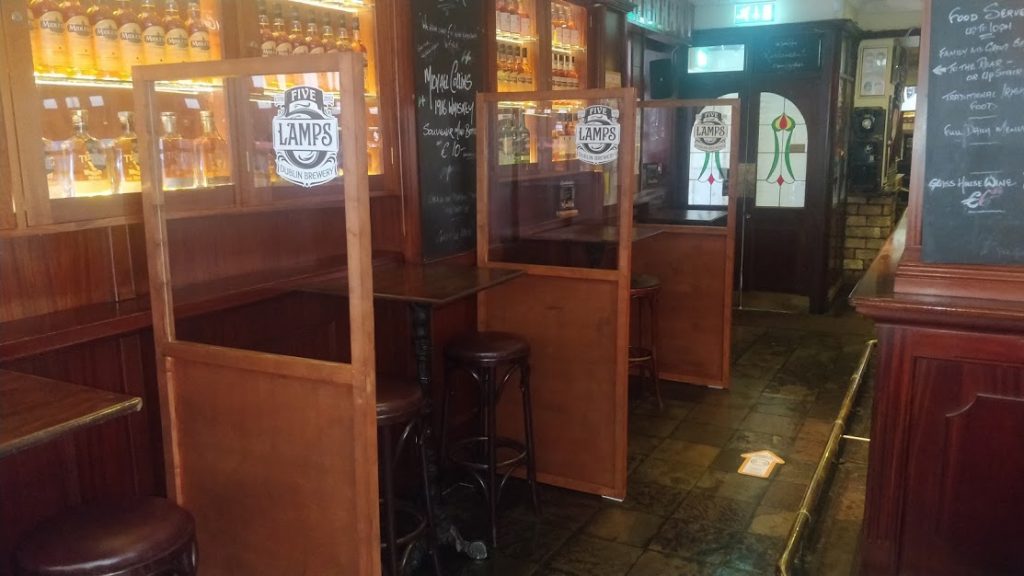 We popped into The Bankers to take a few photos of how the pub was set up. In our head the space seemed smaller than it is in reality. With the help of C&C, they've installed wooden dividers with glass panels between several of the high tables and also in the back room of the bar. To our eyes it looks well and breaks up the spaces nicely.
The Bridge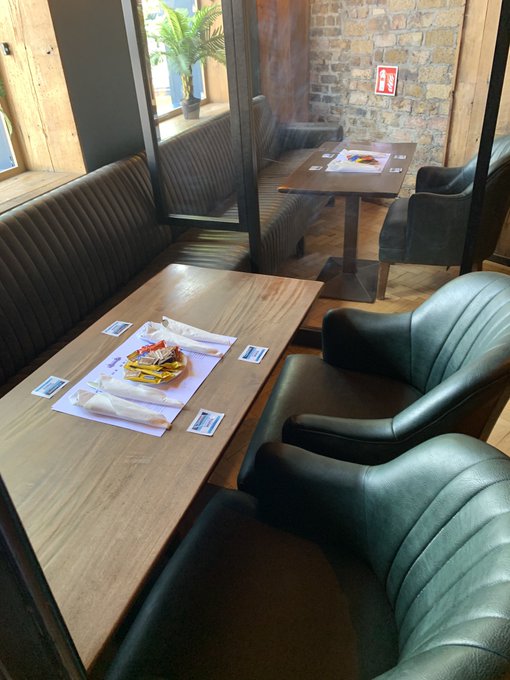 The Bridge 1859 in Ballsbridge have also put in screen measures to give diners and drinker a feeling of privacy. There's also some new 'foot handles' so you can open doors without using your hands.
Toner's
Toner's yard has been extended and featured on the RTE news as an example of a fund established by Guinness to help pubs cope with what's to come. They featured a a new mini snug in the centre of the yard which provides seating and breaks up the open space of the area a bit.
Darkey Kelly's
The screens in Darkey Kelly's blend in well with the existing furniture.
Rody Boland's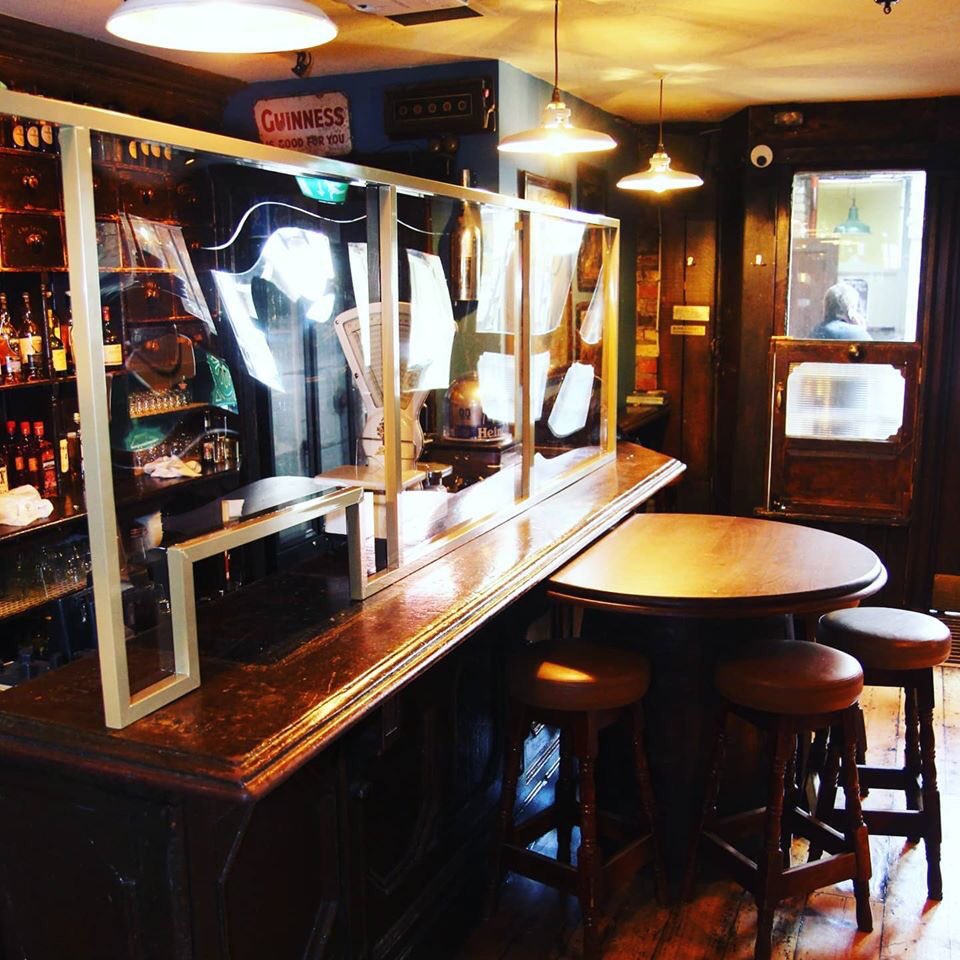 Brewdog
Peadar Brown's
We'll happily include any other examples of socially distanced pubs. Just send it on to us at publinie@gmail.com.