The League of Ireland is back and there is definitely a feeling that the league is growing and picking up steam. We wanted to make it easier for people new to the league or those renewing their love affair with Irish football to find a place for a drink or a bite to eat before or after a match in each of the Dublin stadiums.
We also want to pay tribute to those pubs who have chosen to sponsor their local clubs in the form of player sponsorship, player of the month competitions and others. That community support is what will make the league grow.
Several pubs have bars within the grounds, but we're going to concentrate on other pubs in the area.
A lot of the content of this article has been made possible with the replies and advice from countless fans on twitter. Thanks to everyone for sharing their favourite pubs near their team's stadium. If there are any that we're leaving out that deserve a mention, get in touch via social media or email as at publinie@gmail.com and we'll have a look.
Dalymount Park/Bohemians
Dalymount is blessed with a good amount of pubs right beside the ground and in the surrounding Phibsboro area. There's plenty of spots doing food , some doing craft beer and more than a few stout houses.
Bohs might be the only team we've come across who actually have their own beer, courtesy of Porterhouse Brewing. It's called Bohs Light and is available in lots of neighbouring pubs. 50 cent from each pint goes to the club.
Doyle's Corner
Doyle's Corner have played host to several internal Bohs player meetings, providing their support for their local club. There's lots of space in this pub for a good feed and a drink before or after the game. It's about a 3 minute walk to the stadium.
The Hut
The Hut is a beautiful Victorian era pub with two areas. It's a nice place for a pint of stout before a game in a traditional setting. It's a stone's throw from the stadium so it won't take you long from pint to seat.
The Back Page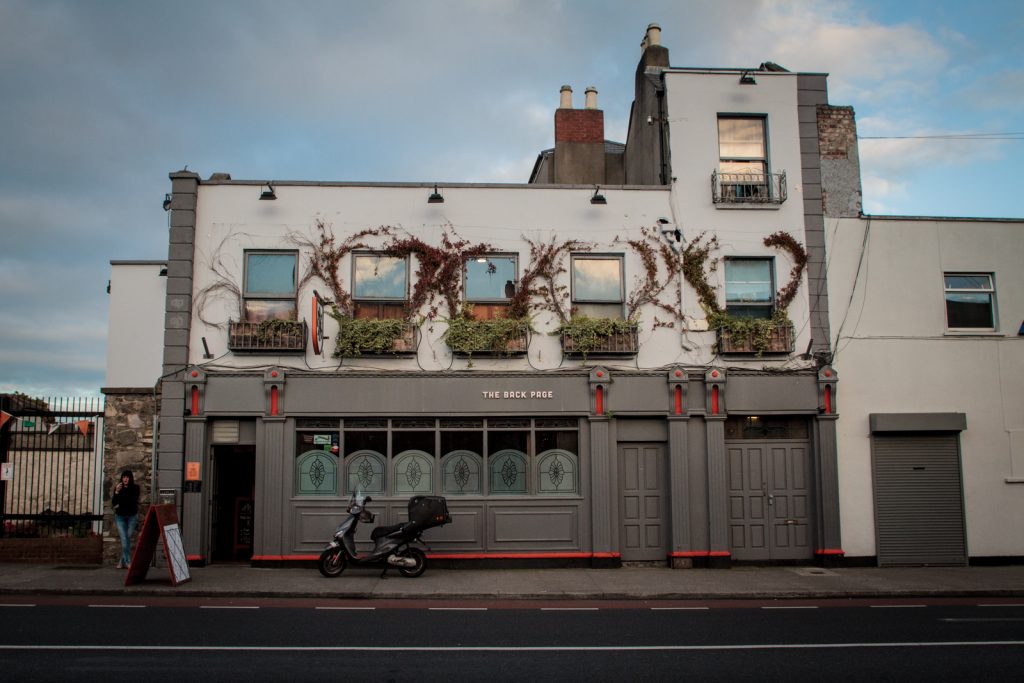 Just down the road is The Back Page, a sports bar who not only advertise in the stadium, but also play host to loads of fans before matches. They do deadly pizzas here, so you can get a good feed before going in. They've a very good selection of beers to choose from, including some of their own.
Clarke's
Clarke's Phibsboro House was recommended to us by some Bohs fans. To our knowledge it's a traditional spot where stout and lager are the order of the day.
The Brian Boru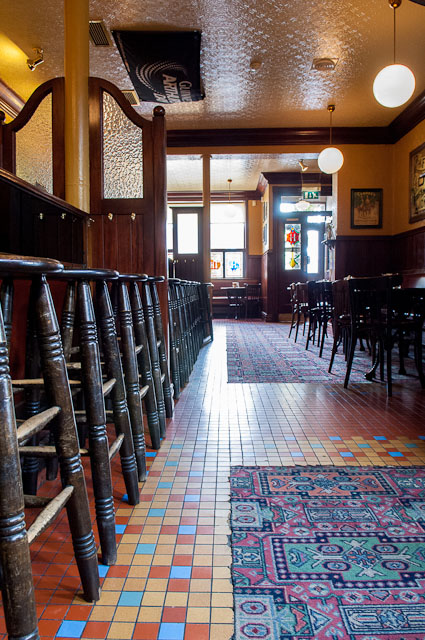 If you're coming from more of a Glasnevin direction to the stadium, then Hedigan's Brian Boru is a good shout for a nice pint and a feed. Given that it's a summer league, there should eventually be an opportunity to have a pint outside in their beer garden on the way to the match.
Tolka Park/Shelbourne
Thanks to Shelbourne who, along with local fans, as a club got back to us on twitter and gave us their recommendations on local pubs. Cheers to them for that.
Fagan's
Fagan's is a large spot with space inside and in their outdoor area. It retains a traditional design and is just a stones throw from the stadium.
Cat and Cage
The Cat and Cage is up the road from Tolka Park in the direction of DCU. They do very good food here and there's a good amount of seating in both bar and lounge.
Richmond Park/St. Patrick's Athletic
Rascal's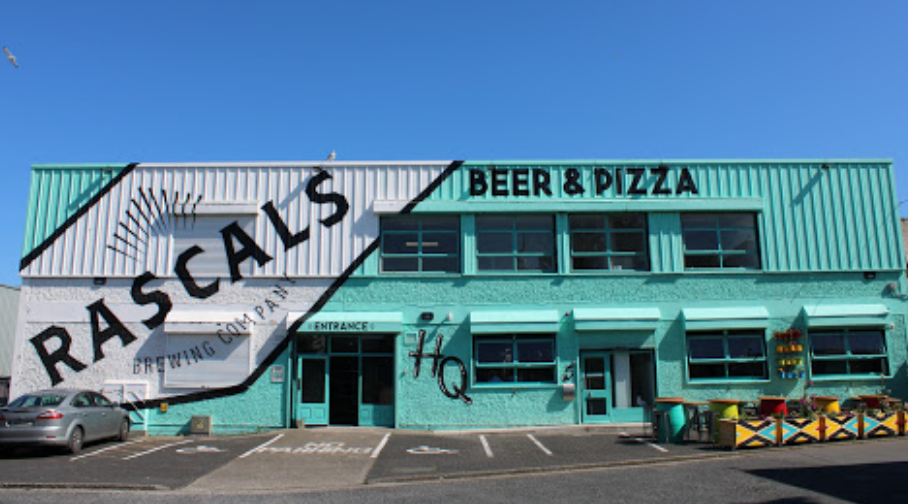 Rascal's Brewery and Bar have been getting behind their local club by sponsoring their player of the month award. Rascal's are the other side of Richmond park to the city, so it's a good option if you're coming from that direction. It's also very handy if you're getting the Luas as there's a stop nearby. They do a selection of their own beer brewed on site, so if you're looking for a few craft beers and maybe a pizza then this is a good option.
McDowell's
You can't get much closer to a stadium than McDowell's. It's just a few feet from the entrance and you can see a part of the stadium from their outdoor area. It's a reasonably big pub. We had a pint here the last time we visited Richmond Park and we enjoyed it very much.
The Black Lion
Beyond Richmond Park is The Black Lion, a pub just a few hundred years older than the club. For as long as people have been going to Richmond Park they've been going to the Black Lion as well.
Sponsors:
The Malt
The Malt on James Street is on the way to the stadium if you're going on foot, so stop in for food and a drink in a pub that has for the last few years been a supporter of the club by sponsoring a player.
The Clock
The Clock on Thomas Street is advertising with the club and sponsoring this year.
Tallaght Stadium/Shamrock Rovers
With regards to Rovers, you'll have to travel a bit more for a pint than other stadiums in the league. As it's a newer stadium we're a bit more reliant on fan suggestions for this one. It might be worth befriending a member so they can bring you into one of the 2 bars on site.
Aherne's
Aherne's Old Bawn is one of the closer pubs to the stadium. We'd like to say more about this pub but we just don't know much and details online are scarce. Take your fellow Rover's fan's word for it!
Kiltipper Cafe Bar
The Kiltipper Cafe bar has been on our radar for a while from their social media presence. They're always posting big feeds and inventive drinks. It looks to us like a good spot for before a match and after. It's a grand big place and they also have an outdoor area for summer time.
Fan recommendations for other LOI teams around the country: