Love/Hate returns this week and always to the forefront are the pubs visited by Fran, Nidge, and the rest of the boyos.
Here we have for you a list of pubs that have appeared in the show, and we're even giving you a few rules if you want to turn some of them into a pub crawl.
Rules. #1. Everyone gets a turn at being King Nidge and has to choose a person to get 'shot'. #2. Wear a blue hoody. #3. Bring a stuffed cat with you. #4. Have a drink with fizzy orange in it at least one pub. Additional suggestions: The Cat and Cage in Drumcondra in honour of the executed young feline. The Swan on Aungier street. Raise a toast to the poor Swan that did nuthin to nobody. It's actually Lynch's, The Swan, but if you drop the S it fits perfectly.
The pub used as 'Napper Tandy's' is actually 'Leonards' on the corner of Watling street on the Quays. It's closed now, but you can always pop down to see the exterior.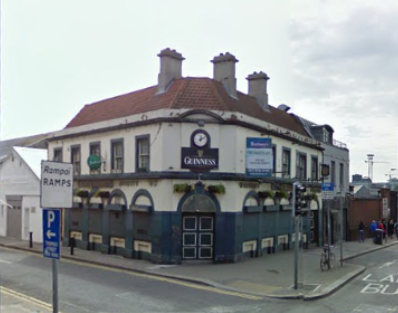 Darren's mate with the kettle takes a stroll by Dice bar and Frank Ryans. Maybe order a pot noodle in there.
Although the interior is a different venue, it looks like Nidge goes to The Quays bar in Temple bar with Gitt when they're out for a scoop on Paddys day. Gitt had a thumping headache the morning after.
The IRA lads search for Git in Boars Head and Slatterys Capel street after he goes missing.
Fran gets into a scrap in the bathrooms of The Chancery Inn with an old acquaintance from mountjoy. He loses a tooth in the process, but I don't think Fran is the vain type. Anybody know a dentist? It's an early house too.
The interior of the pub where John Boy (Aiden Gillen) meets his demise is The Welcome Inn on Parnell street. It's now in a sorry state.
Some of the boys pass by the lane at Whelans and Ryans on a drive
.
There's obviously a few we've missed, and we've been a bit city centre centric, so send us in any other locations you spot. We'll be putting them on facebook and twitter as we watch the