Everyone likes a different kind of atmosphere for different sporting occasions. Some like a massive screen with tiered seating, others prefer a smaller and condensed atmosphere. We've put together a few options for places to watch the champions league final, each with different attributes.
1. The small and intimate experience.
If you like a smaller pub where you're all looking at the same tv and where there's more of a chance to get chatting to other fans we'd suggest The Bankers bar on dame lane. It's small, but it's very good for sports. They've got a good food selection and a number of craft beers in bottles and on draught.
2. The craft beer lovers experience.
If you love the beautiful game and want to pair it with a beautiful beer, then JW Sweetman might be for you. They sell their own brand craft beer, which is brewed on site for €4.50. Good on taste and value. They also do food, including pulled pork sandwiches, so you can get your belly filled too. They have several floors with plenty of screens, including one large projector on the ground floor.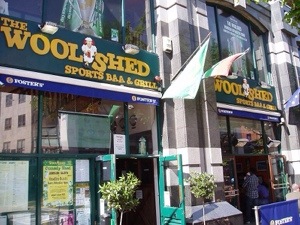 3. The big screen sports bar experience.
If you want a bar with more screens than a Harvey Norman shop, then the Woolshed might be for you. They have a huge screen with grandstand seating, as well as loads of other screens dotted around the bar.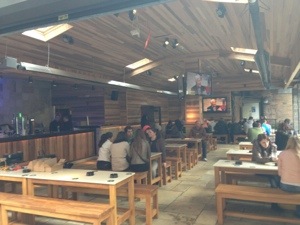 4. The 'watch it with Spaniards' experience.
If you're looking for a place where's there's likely to be plenty of Spaniards and Madrid fans of either persuasion, then both The Living room and Sinnotts by Stephens green might be for you. Both bars attract an international crowd and should have sizeable Spanish contingent for the game. Both could be categorised in 'sports bar' experience section too.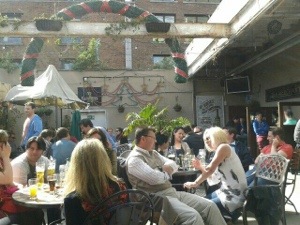 5. The beer garden experience.
If we're lucky enough to have good or even tolerable weather for the match, Toners on Baggot street have a great beer garden with several screens. They've also got one of the best pints of stout in the city.