Monday is Bloomsday in Dublin and we thought you might want to celebrate by imbibing in a participating pub. Here's a selection of a few places giving the nod to Leopold.
Davy Byrnes, which is mentioned in Ulysses, give this explanation of what they'll be doing on the day and will be serving food that Leopold ate there. "We've got cheese, wine, free commemorative hats and pictures, readings and more! Davy Byrnes. Moral pub, this Monday!"
There'll be a free kidney taster and aperitif with every main meal in Bull and castle and other FX Buckleys.
Hedigans, The Brain Boru have this talk.
Our specially made #Bloomsday biscuit based cocktail aptly named "The Citizen" to mark this wondrous occasion will be available on Mon16th..

— The Liquor Rooms (@TheLiquorRooms) June 14, 2014
The Liquor Rooms will be marking the occasion with a special cocktail followed by complimentary homemade custard cookies on Monday.
Bison bar have this fine explanation of why you should stop by and celebrate there.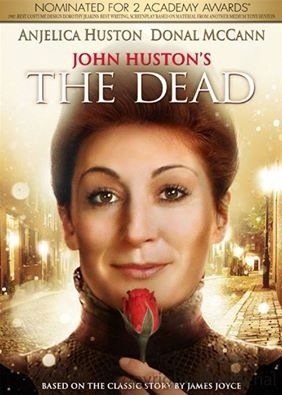 Arthurs are really laying it on the night before
To mark 100 years since the James Joyce short story "The Dead" was published, which was set just down the road at 15 Ushers Island, Dublin 8, and the Eve of Bloomsday, Arthurs Pub are hosting the DEAD DINNER next Sunday, 15th of June, at 7.30pm. Period costume encouraged… We will start by showing the first part of John Huston's classic film adaptation of the story, The Dead, and will pause the film for the Epiphany Dinner, as served in the story.
During the meal, Brendan Kilty, SC, a renowned Joycean, and owner of 15 Ushers Island, will give a short talk on Joyce, the story and the house. We will then show the second half of the film, will finish by 9.30 PM. Afterwards, Helena Burke will sing some songs of the era, accompanied by Josh Johnston on piano. This might even lead to a sing song! A limited number of tickets are available, costing €25 (including dinner & wine) from Arthurs Pub, phone 4020914, or by email to info@arthurspub.ie.
@publinie we have live performances from Ulysses starting at 2.30 today! Free shows everyone welcome. Supporting Swenys! #Bloomsday2014

— Kennedys Bar (@Kennedys32) June 16, 2014
Kennedys on Westland row will be celebrating with live performances, and whats more, money raised will go to help pay the rates owed by Swenys pharmacy (mentioned in Ulysses) and keep them open and running as a charitable oranisation.
Readings from Ulysses will be starting from 1pm onwards! Join us for some Burgandy and Gorgonzola or our James Joyce cocktail! @publinie

— The Bailey Bar (@TheBaileyBar1) June 16, 2014
Readings, food and drink begins at 1pm in The Bailey bar.