So you've had enough of just booking a function room or finding an area of a pub for your parties and celebrations. You want something a bit out of the ordinary, but you still want to have it in a pub.
We've explored the deepest recesses of our brain and our website to bring to you 10 ideas and locations that would give you a unique or unusual party idea in a Dublin pub.
1. The Generator cinema room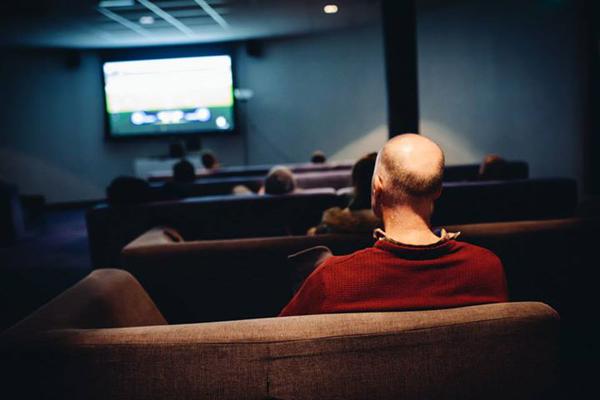 How's about this? In Generator in Smithfield you can rent out their cinema room and put on a screening of your own. They've got comfy couches if you want to put on your favourite movie with your friends while having a few pints and trying out their famous burgers. You could also put the couches to the side and stick on 'Stop Making Sense' or another musical documentary and have a bit of a boogie.
2. Take a cocktail making class
Take a cocktail making class. Learn a new skill while drinking! There's several bars around town who offer cocktail making classes. Generally the expert bar person makes up one or two for you and then gets you up to make one yourself. Pubs that we've seen offering this include The Waterloo, McGowans, Trinity bar, Club Nassau, and a few others. Lillies Bordello have set up a very interesting lab for cocktail classes, which they say is Ireland's only micro-distillery. Link.
3. Book the Square Ball games room
Here's a really good proposition for you. You can book a room in the Square Ball in Hogan place that has a SNES, a dart board, a table tennis table, Street Fighter 2 arcade game, and a selection of board games (including cards against humanity). Get a bit of a multi disciplinary tournament going between friends. It's free to book!
4. Have a craft beer tasting
There's a few bars around town that offer a 'do it yourself' style beer tasting session. There's also a few others that might be able to put together a more formal tasting session for you and talk you through some of the beers. It depends on how busy the bar is going to be. One of the craft breweries might even send in a rep if you've got a big enough group. Some bars that would do self serve tastings would be JW Sweetman, 57 The Headline, Bull and Castle, The Beerhouse. You can ask nicely if you could reserve an area and maybe get a member of staff to take you through the selection. Probus Wines on Fenian street host weekly beer tastings, and I'd imagine they'd be happy to talk about doing a personalised one. Probus has an off as well as on license, so you buy at off license prices and pay a corkage of 20%.
5. Have a pub quiz
One of the hardest parts about setting up a pub quiz is whether people will turn up or not. If you have a big group of people looking for a pub quiz, then a pub might even put one on for you. We made a list of all the pub quizzes going on in the city. Link.  We might even know some pubs and people who would put together the questions for you. Send us an email at publinie@gmail.com for info.
6. Book the Kennedys games room
Kennedys on Westland row have recently opened a games room in their basement area. It's all glossy and includes table tennis, fussball, arcade machines, and darts.
7.  Whiskey tasting
It's a growing trend in pubs to offer whiskey tasting trays. Some pubs even have tasting nights or brands come in to offer some free samples. The Dingle whiskey bar on Nassau street has a weekly tasting session on Tuesday nights. Here's a list of 8 of the best whiskey bars in Dublin. Link. Again, some of these bars might oblige you with a tasting session or could suggest it to a whiskey company rep if your group is large enough. The Dingle Whiskey bar would be a good starting point, or maybe the whiskey bar in The Palace.
8. Go on a themed pub crawl
This is where we come in. We're adept at taking a topic and being able to turn it into a pub crawl around Dublin pubs. We've made them based around Lord of the Rings, Game of Thrones, and Love/Hate before. If you've got a theme, any theme at all, send it on to us and we'll try to come up with a pub crawl based around it. We'll even throw in a few rules too.
9.  Wine tasting
Wine tasting might be a bit more expensive than craft beer or whiskey, but it's also a classy affair. There are several places around the town offering this service. Again, Probus wines on Fenian street is a good option. Just pay corkage of 20%. Of course you'd have to check with them if they would cater for a private group. Ely wine bar also do wine tastings. Link.
10. Alfies Olympics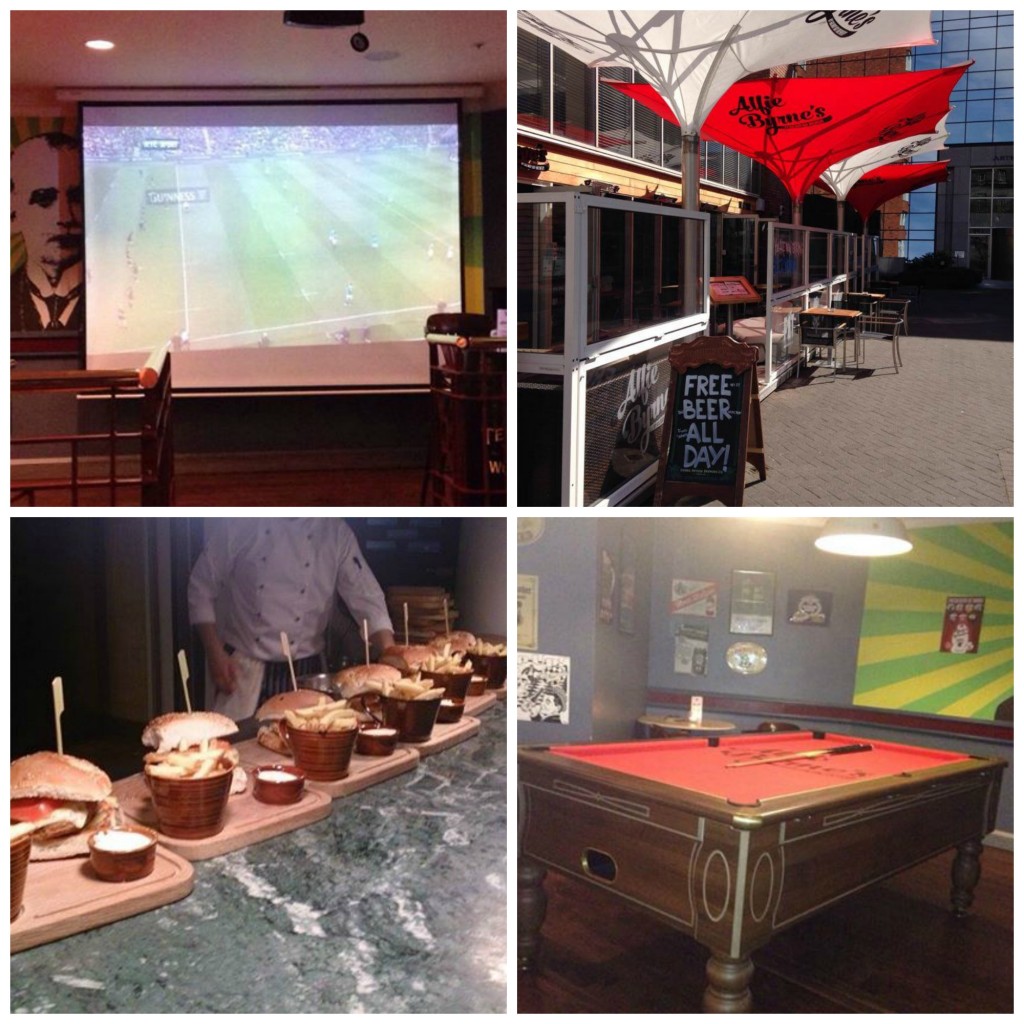 Have a pool and table tennis competition in Alfie Byrnes. They've got pool, table tennis, food, board games, and craft beer. You could have a competition across two sports and do a bit of craft beer sampling at the same time.
If there's anything you feel should be added to this list, please email us at publinie@gmail.com or contact us through social media.