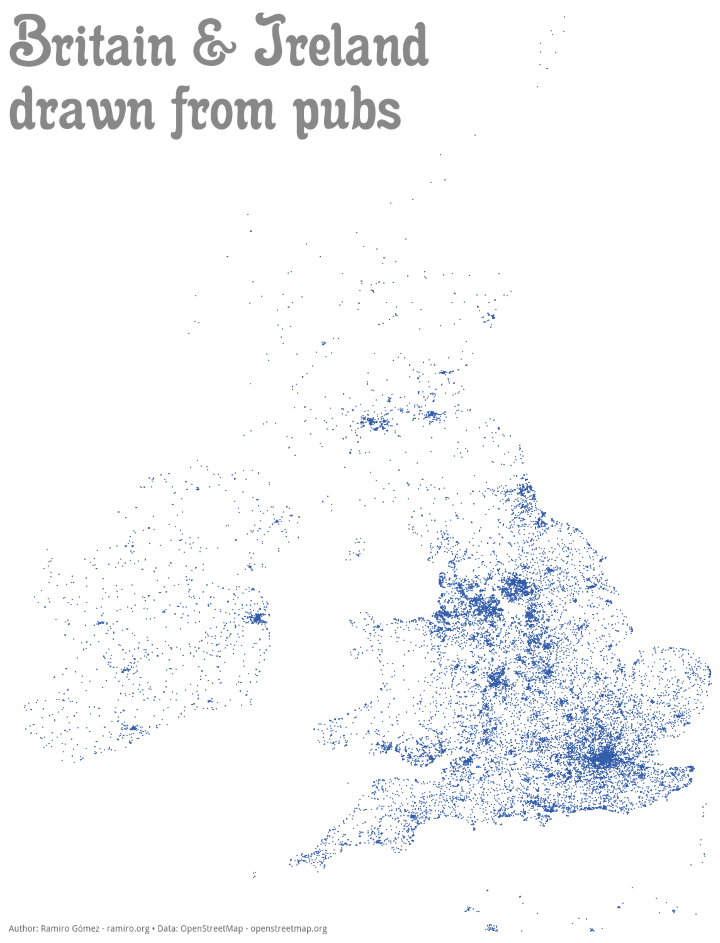 Using data from openstreetmap, Ramiro Gomez, who works dealing with data mining and data visualisation services, has created a map of Ireland and Britain with every single pub represented as a blue dot.
The map has 29,195 pubs across the UK and Ireland, though he goes on to say that the UK alone had lost 21,000 pubs since 1980, meaning that the map would have been a lot more crowded has it been created using data frm the 1980s. The same trends, but on a smaller scale, could also be said to be true of Ireland in the same period.
H/T to Kenneth Marsden.
You can find more about this map via BrilliantMaps.com. Or via Ramiro's website Ramiro.org.