As the referendum count will be shown on both RTE and TV3, it's likely that quite a few pubs will be showing the results live, but we've put together a list of pubs that will definitely be showing it on their screens. It's likely that it will be on in Panti bar, but we've haven't seen any confirmation online, so that's why it's not currently on the list. RTE coverage is from 10-12 and 2-4, while TV3 will begin at 4pm. Judging by previous referendums the results will likely come out in the 2-4pm slot.
If you know of other bars showing the count, please email us at publinie@gmail.com
Grafton Lounge
We've talked with the manager in Grafton Lounge will be showing it on their screens. They'll have their usual offering of tea and coffee, food, and some harder drinks if you feel like it. Menu link.
Oscars, Christchurch
Oscars will show it on their screen and offer a large menu of excellent food, as well as a few drinks specials, including G and T for €5. Oscars has played host to several #YesEquality fundraisers, sold 'Yup' cupcakes, and even changed their wifi password to '#VoteYesMarRef' at one point. Menu link.
Sober Lane
Sober Lane in Irishtown have been trumpeting a Yes vote over the last few weeks. If you have worked or canvassed for the Yes side they'll offer you a few free drinks and some grub. Obviously they're relying on your honesty in this, so be good. They'll be showing it from 12-5pm. Link to event.
The Waterloo bar
The Waterloo on Baggot street over the canal will have it on their screens and will be serving brunch during the count. They've also got bottles of craft beer for €4 and cocktails €5 all day. Menu link.
The 51 bar
The 51 on Haddington road has plenty of screens and they have a meal and a drink deal for €12. Menu link.
The Front Lounge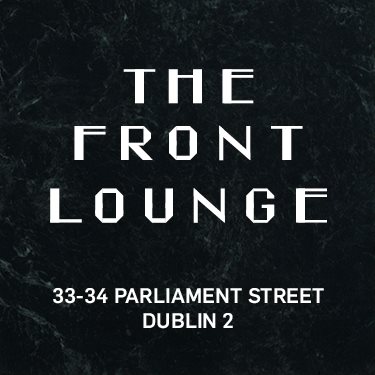 The Front Lounge on parliament street is a gay bar, so there should be a good crowd in here hoping for a yes vote. They have a 'results brunch' on Saturday and will be showing the eurovision later. It's likely to get busy in here for the night, so you're advised to get in early. Menu link.
The George
TV3 will be broadcasting live from Dublin's best known gay bar on Saturday. It's sure to be a rocking atmosphere.
The back Page in Phibsboro have said that if the referendum passes, they'll buy everyone a free drink on the house on Saturday night.