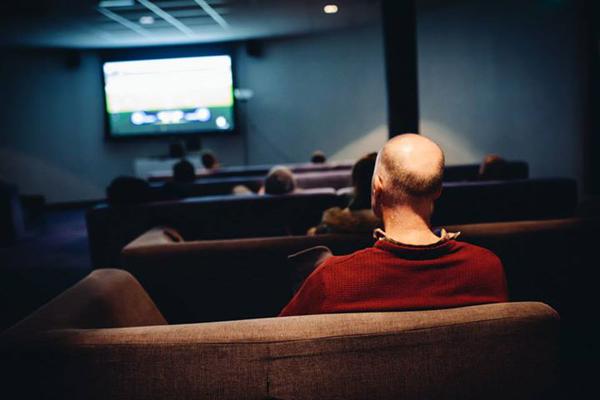 Are you looking for something a bit different for a party or for a venue to screen a short movie or a documentary? Generator in Smithfield, as well as being a bar, a hostel, and a live music venue, also has a cinema room for hire.
It looks like a pretty comfy setup they have as well. There's 2 and 3 seater couches to sink into and really trump the regular cinema experience. Get your drinks from the bar, and maybe even some of their grub (they do excellent burgers) and lounge to your hearts content.
We had previously suggested on twitter that a cool birthday bash would be to screen The Talking Head's 'Stop Making Sense' in the room. So you could screen something and have a bit of a dance too.
Here's a birthday idea for you. Rent the cinema in @Gen_Dublin and screen 'Stop Making Sense' with you mates. pic.twitter.com/vHnwSV3R9m

— publin.ie (@publinie) May 12, 2015

It could be a great option if you want to screen a movie for mates, while having a few drinks at the same time. They've got a bar well stocked with craft beers, spirits, and they even have a few good drinks specials.
If you're interested in booking it or knowing more, you can contact them via @gen_dublin on twitter, or phone (01) 901 0222.