The clock is ticking in the countdown to Christmas and the time left available to get some Christmas presents.
We've got a few ideas for presents big and small for the pub lover in your life.
'Have ye no homes to go to?' by Kevin Martin
This year saw the release of a wonderful book about the history of the Irish pub. Kevin does a great job of summarising several hundred's of years of history in an engaging manner that would be of interest to any who enjoys a pint in a pub. It's available in Eason, Dubray Books, and all good bookshops around the city. Link.
Beerhouse craft beer tasting
The Beerhouse on Capel Street have vouchers available for you and whoever you choose to do a sampling of a selected range of their craft beers. It's a great gift, as it's an experience that you can share with the person. Buy it in the pub.
Brian O'Neill's pub ceramics
Brian O'Neill's work was recently brought to our attention. He creates ceramic reproductions of famous Dublin pubs. He also does some paintings. You can find more examples of his work and prices via this link.
The Lord Edward Sessions
Musicians who play monthly on Tuesday's in The Lord Edward got together to record an album of originals and covers. Available from the bar. Proceeds go to a HIV charity campaign.
Pub2Pub photographs

Pub2Pub will stitch together 3 or 4 of your favourite pubs into a framed print. A lovely way to celebrate your recipients favourite pubs. Link.
Come Here To Me
Our friends at the Come Here To Me blog have an updated release of their excellent book by the same name. It features a great deal of information about Dublin pub history and culture. It's a must have for anyone interested in the social history of the city.
The Celtic Whiskey Shop
We don't have a specific suggestion here, but we do recommend that you go in and check out the Celtic Whiskey Shop on Dawson Street. They have loads of beautifully presented gift packs with whiskey, craft beers, and a range of spirits. Link.
The Long Hall Whiskey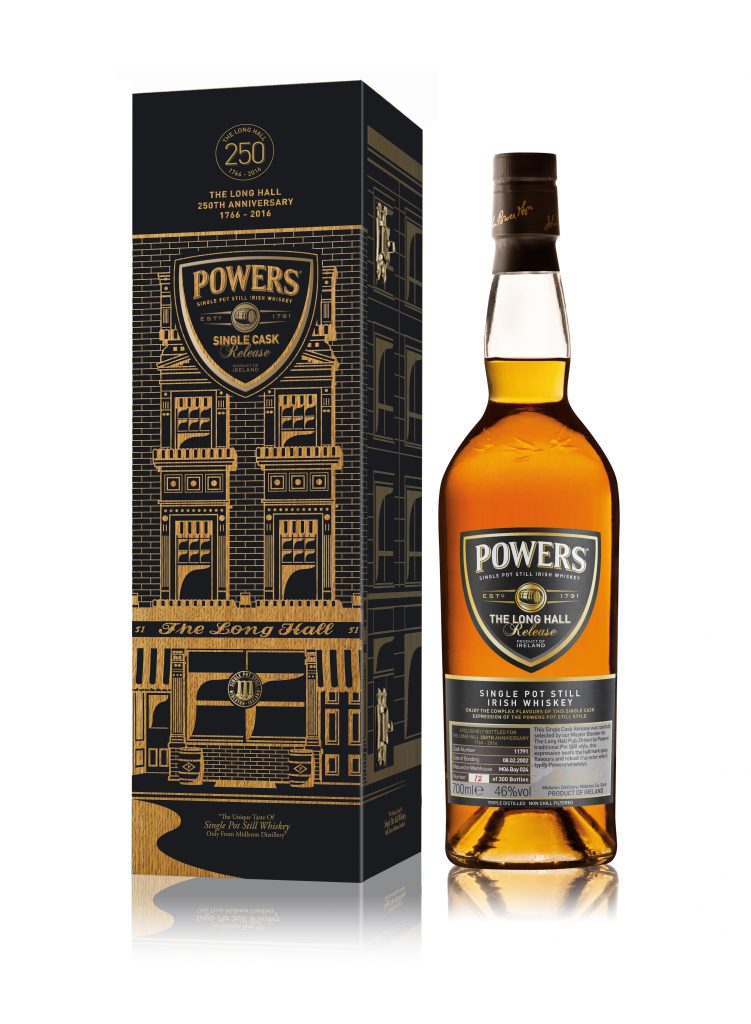 The Long Hall are celebrating 250 years in the trade this year. To celebrate, they partnered with Powers to create a special whiskey. There are only 252 bottles on existence, and 100 of them just went on sale. This would indeed be a rare gift.
Vouchers
A number of pubs around town can give you gift vouchers. Why not let them decide what and when they want to eat and drink. They include Bull and Castle, Oscars, Ryan's Parkgate St, 57 The Headline, and Fagans.
Victorian pubs Christmas cards from Maxi
You want want to be quick about ordering these, as there's only 10 days left to Christmas (as of writing this).A set of 5 cards will set you back a very reasonable €10. Link.