Please note that this article is from 2016 and prices will likely have changed in that time.
As well all know, going for a pint in Dublin can be a bit expensive, especially when you're on a budget. There are a few places that do offer some lower cost pints either all the time or at specific times during the day. What we define as cheap may vary to what you might think. We're aiming at around the €4.00 and lower mark, but some for €4.50 are included because they're craft beers that usually cost more.
If you know of any other deals that should be included in this list, please let us know and we'll add them in.
The 51- €4.00 (Sun-Wed)
The 51 have some of the cheapest pints in Dublin from Sunday to Wednesday. They have loads of screens, so it's a great place to watch sport, and they also have a €12 meal deal where you get a dish off the evening menu plus a pint for that price.
McGowans- €3.50 (Thu, Sun)
McGowans is one of the most popular late spots on the Northside, and they give even more incentive to customers on Thursdays and Sundays when drinks are only €3.50. There is an entrance fee.
The Portobello- €4.00
The Portobello bar at the bridge crossing over the canal to Rathmines has €4.00 pints and longnecks all the time. They also do a €10.00 meal deal with a pint and food. They have some seating outside that overlooks the canal and would be nice on a sunny day.
JK Stoutmans- Guiness €3.80, others €4.00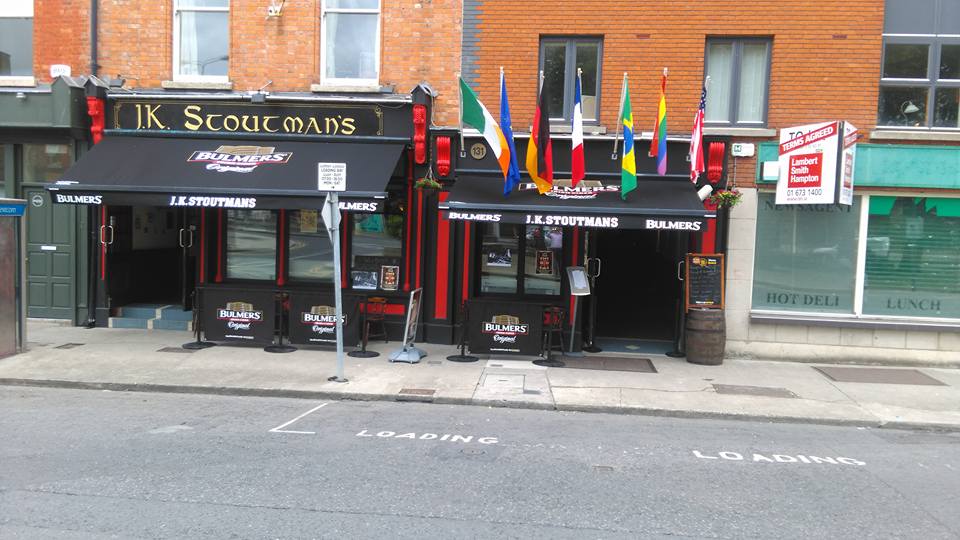 JK Stoutmans on James street have a bar section where the Guinness is €3.80 and the other lagers etc are €4.00. Prices are different in the lounge, but they usually do drinks specials for matches.
O'Reillys- €4.00
O'Reillys under Tara street station have been known for years as a place that do cheap pints. It's a big place for students, so expect it to be full with a younger crowd. As well as doing €4.00 pints every day, they also do a range of other drinks specials. It's a late bar.
The Porterhouse- €4.00 (selected)
Every day Porterhouse Central (Nassau street) and Porterhouse Temple bar have one of their Porterhouse beers on special for €4.00. It rotates every day, but there's always one.
Chaplins- €3.50 (Mon-Thu), €4.00 (Daily)
Chaplins on Hawkins street do some student specials, including pints of Tuborg or Carling for €3.50 from Monday to Thursday, or for €4.00 every other day of the week.
McSorleys- €4.50 (Wed)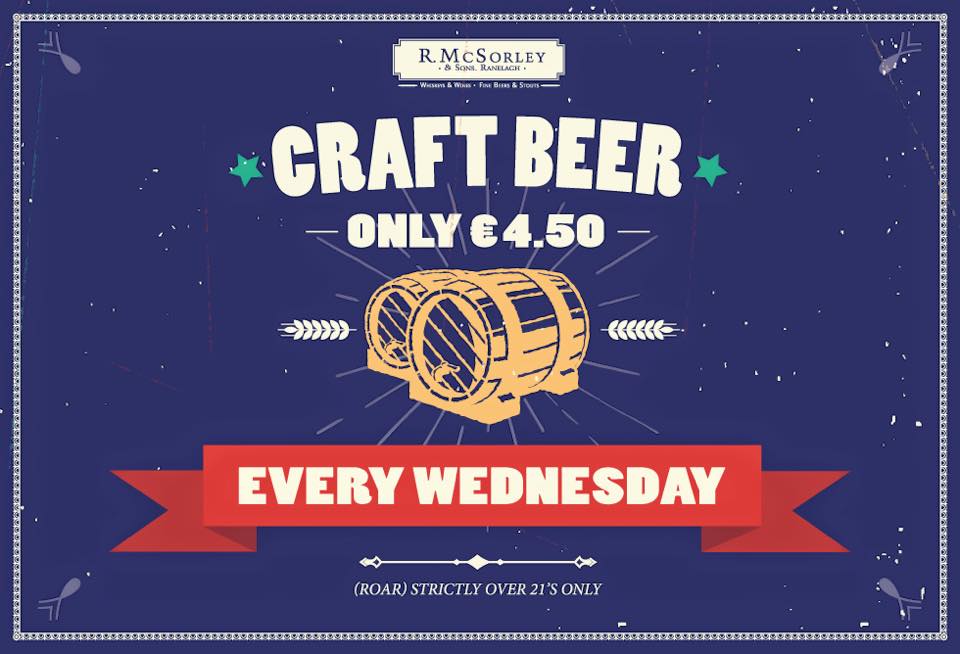 McSorley's in Ranelagh have a deal on Wednesday nights where their range of craft beer on draught is €4.50 each. That's a reduction of up to €2.00. There are 12 to choose from.
Howl at the Moon- €2.50 (Wed-Thu), €4.50 (Fri)
The second cheapest pint in Dublin city can be found in Howl at the Moon on Wednesdays and Thursday. It's free entry from 7-9pm and €5 after. A favourite amongst South Americans and students in the city.
Diceys- €2.00 (Wed, Thu, Fri until 10, Sun)   €2.50 (Mon, Tue)  €3.00 (Sat until 10)
Definitely the cheapest pint we've been able to find in Dublin. You'll see queues down the street most nigths of the week for this place. Entrance is usually €5
Peadar Kearney's- €4.20 (Mon-Fri until 7pm, Sat-Sun until 5pm)
Peadar Kearneys on Dame street is a tourist favourite. They have live music 7 nights, including the well regarded Brian Brody. Their pints are €4.20 during the times listed above.
Caulfields- €3.00-€4.00
Caulfields on Dorset street have very cheap prices every day. It's €3.00 for a pint of Fosters, €3.80 for Guinness, and €4.00 for all lager.
If you know of any other deals that should be included in this list, please let us know and we'll add them in.