We're not vegetarians ourselves, but we do know that it can be very difficult as a vegetarian to find decent food in pubs and restaurants and the variety is not always exactly stellar. We've had a look around at some of the menus of Dublin pubs and decided to highlight some of the more appetising options available. We've tried to minimise the amount of goats cheese and salad options, as they seem to be everywhere.
We're hoping to add to this list, so if you know of any dishes that should be included, send us an email at publinie@gmail.com or send us a message through social media.
1. The Exchequer- Crisp lemon and herb polenta cake.
This polenta cake comes with broccoli and sambuca puree, caramelized onions, Portobello mushroom, cashew nuts, and orange cress salad for €17.00
2. Bernard Shaw- Veggie Pizza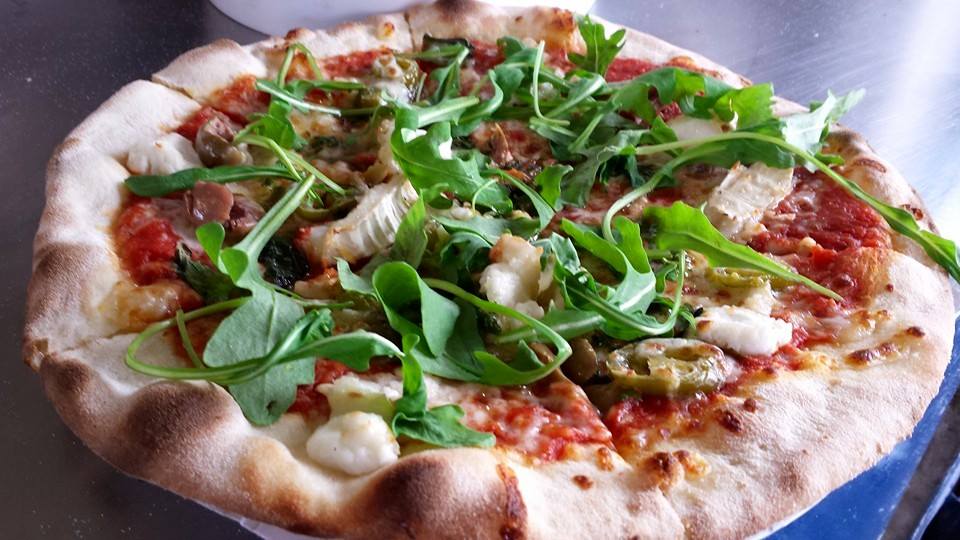 They've got 2 good looking veggie pizza options on The Big Blue Bus in The Bernard Shaw. 'Get the Goat', which has goats cheese, kalmata olives, organic baby spinach, and organic red peppers. 'Wacky Walnut'- walnuts, gorgonzola, jalapenos, wild organic mushrooms, and homemade chilli jam. Get the goat is €8.50 and wacky walnut is €10.
3. L Mulligan Grocer- Veggie burger and veg scotch egg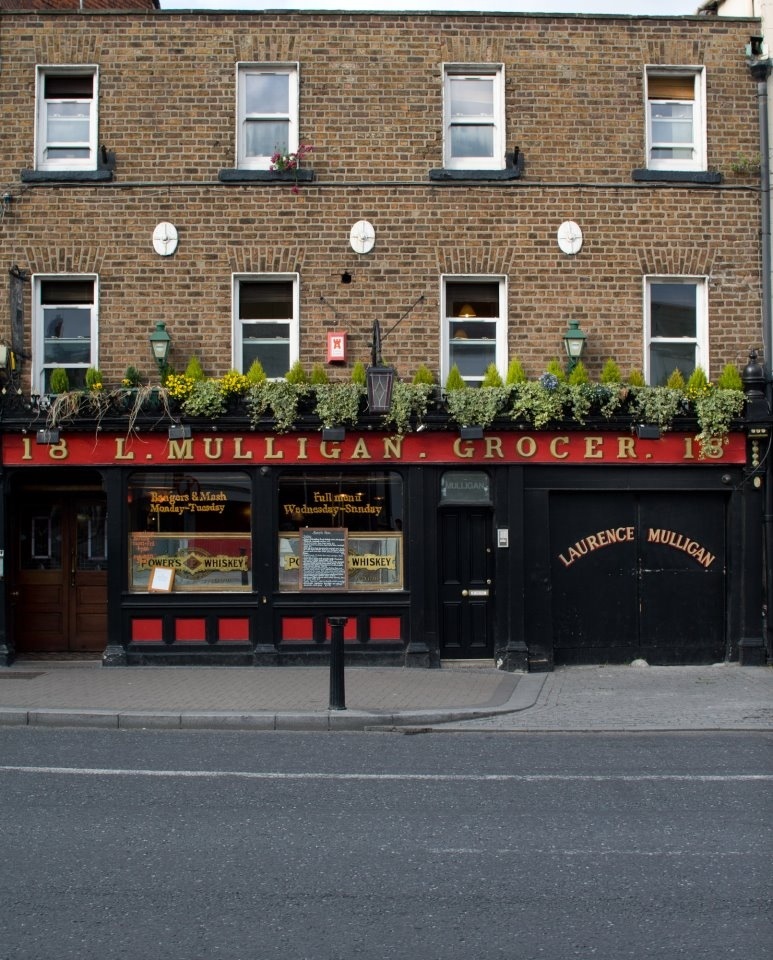 Mulligans are known for their scotch egg, but they also do a veggie take on that old favourite. Similarly, they occasionally do a veggie haggis. Chickpea & Black Sesame Vegetarian Burger, Crispy Potato Base, Set Soured Cream, House-made Chilli & Garlic Jam, Crispy Onion, Root Vegetable Chips, Garlic Mayo €15.50
4. MVP- The Spud box
MVP have embraced the Irish spud and have a very nice looking veg option. You get your box of spuds with the Mediterranean mix- aubergine, peppers, red onion, all topped with melted cheddar. €7
5. Oscars Smithfield- Veg burger and gnocchi
Burger- Quinoa, potato, chickpeas, mixed fresh peppers, red onion and herbs coated in Korean breadcrumbs. With melted white cheddar cheese, crushed chilli avocado and garlic mayo. Served with fries €13.50
Oven baked veg gnocchi- Asparagus, spinach and green peas with homemade rich pomodoro sauce. Topped with buffalo mozzarella and fresh basil pesto
€12
6. 57 The Headline- Pea Risotto
A collection of petit pois, green beans, broad beans, herbs, and parmesan. €12. They've got a very good reputation for food here. You can eat at the bar or in their upstairs dining area.
7. Peruke and Periwig- Wild mushroom risotto
This elegant bar is serving up wild mushroom risotto with Truffle Oil, Asparagus, Parmesan for €19. For lunch they also do a roasted veg sandwich on focaccia with pesto mayo, roasted portobello, grilled asparagus, sweet red pepper, rocket for €9.50
8. 37 Dawson street- Wild mushroom and 3 cheese fiocchi pasta.
This is one of a number of options on the 37 Dawson street menu. They also have a chickpea panzanella, and red lentil curry. The wild mushroom and 3 cheese fiocchi pasta comes with a white wine cream for €13.
9. Liquor Rooms- Falafel
They have falafel served with flat bread , hummus, and sour cream for €14. Other options include risotto balls, mozarella sticks, and vegetable tempura.
10. Ryans Parkgate street- Portobello mushroom
Although they're well known for their meat selection, Ryans also have a very appetising Portobello Mushroom Wellington wild mushroom duxelles, spinach, cashew nuts, smoked Irish Gubbeen and green beans €16.50
11. The Church- Fresh Tagliatelle
In the gallery restaurant of The Church you can get fresh tagliatelle with peppers,White Courgettes,Cherry Tomatoes,Wild Asparagus,Basil Veloute,Toasted Pinenuts & Topped with Parmesan Tuile €18.95.  On their bar menu downstairs they have spinach and ricotta tortellini in a basil cream sauce with shaved parmesan, and slow roasted cherry tomatoes for €13.
Send us on any other options that you think your fellow veggies should know about. Publinie@gmail.com