Before the outrage starts about the exclusion of this and that pub, we'll say now that you can help us grow this list by nominating a pub. In the past there has been plenty of debate about what pubs deserve to be named a great GAA pub, so we're opening it out to the audience to help us grow from an initial list of 11.
These are pubs that are good places to go before and after a match in Croke Park, as well as places that would be considered GAA hangouts or places to watch a match on the telly. We've also tried to space them out around the city a bit, which means we try not to focus on one area too much. We aim to cover several entrance points to the city where people might stop for a drink (Rathmines, Phibsboro, Drumcondra).
If you have suggestions for this list, send them to us on social media and we'll include them if we see merit.
So, here's some of the best pubs to enjoy our national sports.
The Boars Head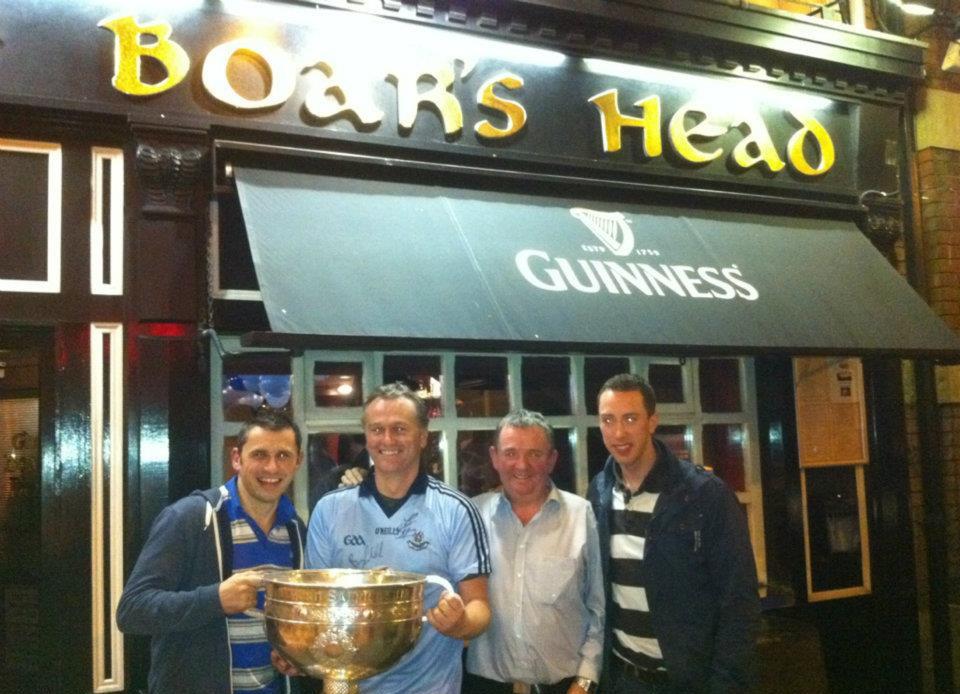 There's a recently created tradition for teams to bring the All Ireland trophy into the Boars Head on Capel street the day after winning. The same goes for the Sigurdson cup and others. That should tell you enough about how much this pub is intertwined in GAA culture. It's a favourite for players and fans alike. The walls are adorned with loads of photos of players stopping by with trophies or just for a drink. If you're looking to watch a GAA match, it'll definitely be on here. There's also a great party atmosphere here on match days.
Palace Bar
The Palace bar has a long history of playing host to people from all over the country coming up to Dublin for a match day. When the Dubs win the All Ireland, this is one of the pubs at the top of the list for the pub victory lap. There's a strong connection to GAA in this pub, highlighted by the bust of Con Houlihan (a former patron), and the patronage of the Tipperary hurling and football teams.
Quinns
Stopping into Quinns for a pint before a big match is a long standing tradition for many on their way to Croke Park. They put on live music before and after the matches, and more recently, they've arranged a residency for GAA comedian, Rory's Stories, to keep people entertained and hyped before all the big matches. The new management have been putting money and effort into ensuring the tradition of a pint before and after the matches lives on.
McGowans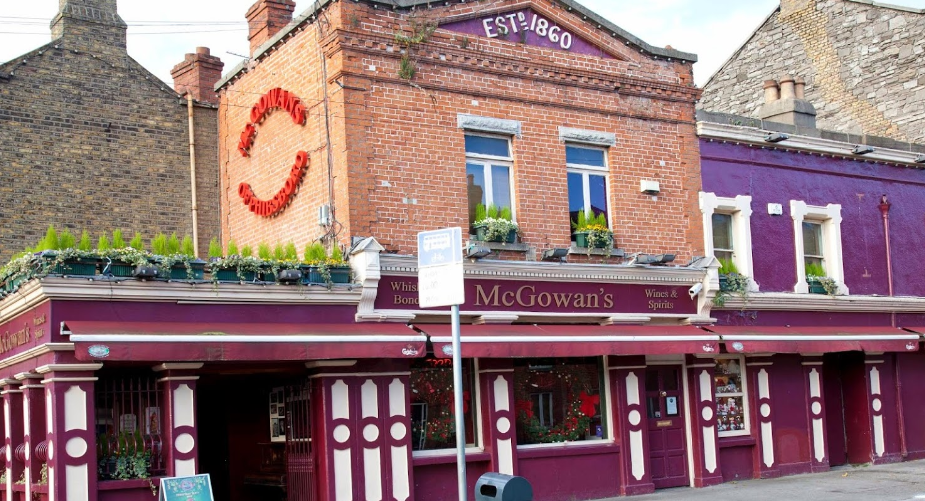 McGowans in Phibsboro isn't far away from Croke Park and many flock there after a match to avail of their late license. The throng in Drumcondra after a game can be a bit much for some, so a few minutes extra walking makes all the difference.
Mulligans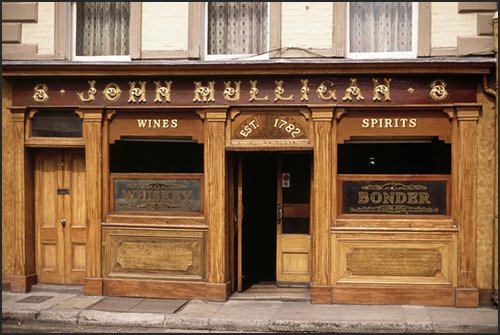 Much like The Palace bar, Mulligans has a long history of welcoming people in when they're in Dublin up for a match. All Ireland Sunday's here create a massive spill out onto Poolbeg street. For many families, a visit to Mulligans has become a tradition while on a visit up to Dublin thanks to their GAA connections.
Cat and Cage
The Cat and Cage in Drumcondra has recently gone back to its roots as a coach house and begun serving food again. And good stuff it is. This would be a great place to get a feed into you before a match and not have to queue up to get an overpriced burger in or around the stadium. They've got some seating around barrels outside, and there's ample space inside too.
Cassidys
Cassidys on Camden street is a great place to be after a Dubs game. There's often live trad music, and, barring that, the fans in the bar will have their own sing song.
Chaplins
We've often heard the barmen in Chaplins discussing GAA with some of the patrons. Chaplins is also seemingly the home for some of the University GAA teams in the city, holding some of their 'team building' exercises here. You'll be in good company here for watching a match and having a GAA chat.
Dame Tavern
One of the smaller pubs on our list, the Dame tavern is one of the best small pubs in the city. They're a hub for live traditional music and a stop off for GAA fans after matches. It doesn't take much to fill this bar, but luckily they've got the use of Dame Lane outside the door.
Rody Bolands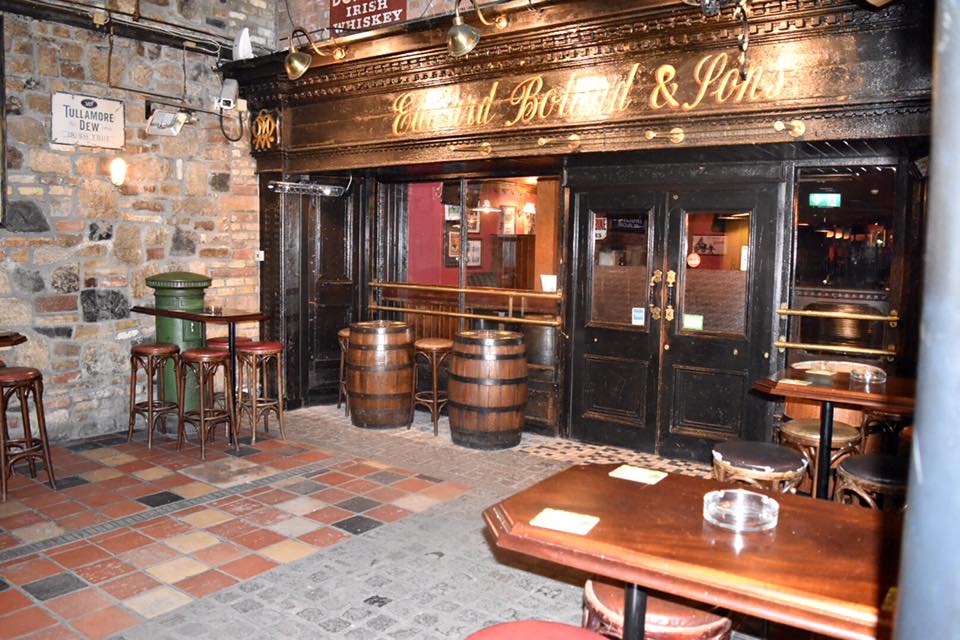 Rody Bolands in Rathmines is full of fans of several counties on match days. Rathmines has always been a place with a real student community, and as such a lot of people from around the counties of Ireland are familiar with the area and congregate here to watch senior and minor games.
The Brian Boru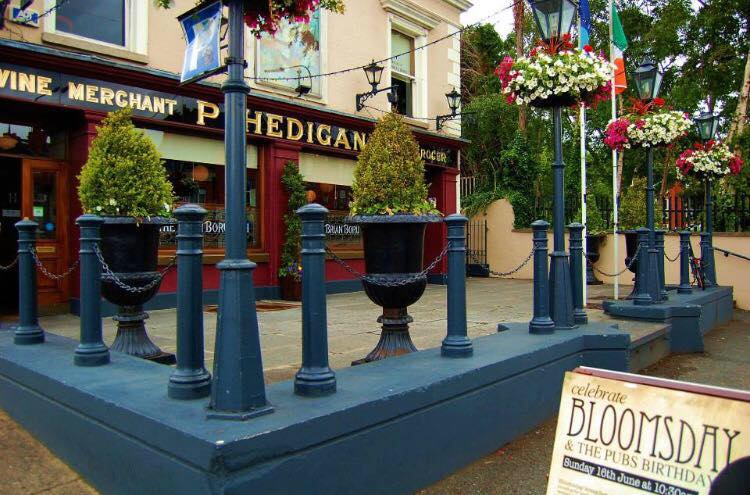 Hedigans The Brian Boru is a stroll down the canal from Croke Park. It's a lovely spot that takes pride in it's history. They also have a beer garden, which expands their capacity on Summer match days.
Devitts
Devitts, which is also known as 'The Cusack Stand' has a good GAA tradition, as evidence by their massive hurling mural on the side of the building. Although, like Cassidys, it is a bit of a distance from Croke Park, it's still a pub much associated with the sports and a good place to watch a match with a pint and a toastie.