There's loads of good food to be sampled in Dublin pubs, and some of them have made things slightly easier and slightly cheaper by providing an early bird option. Here's a collection of some early birds going on in pubs and bars across the city.
Cat and Cage- €18 for 2 courses. 3-6pm daily
The Cat and Cage are back doing food and their offerings are proving very popular in Drumcondra. It's an extensive menu with steaks, salads, beer battered cod, ribs, and more. Menu.
Bull and Castle- 2 courses €21.95/3 courses €25.95. Pre-theatre menu.
A steak lovers paradise in Christchurch. The bar is owned by the FX Buckley group, which started life and continues today as a butchers.  Menu.
The Church- 2 courses €20.95, 3 courses €24.95. 5-6pm daily.
The restaurant in the Church is known as one of the best gastro experiences in the city and certainly one of the most epic locations to have a meal. How about chicken ala brassa, pan fried fillet of salmon, or prime sirloin steak? Menu.
57 The Headline- 2 courses €18.95, 3 courses €22.95, 2 course vegetarian €16.95. 6-7.30pm
You can add a bottle of wine to a 2 person 2 course early bird on Fridays and Saturdays and the total only comes to €55. They tale great pride in sourcing all of their food locally, so this is really a great experience of the best Ireland ha to offer. Menu.
Woolshed- 15% off all food menu items. Mon-Fri 3-6pm.
Menu.
Opium- 2 courses €21.95, 3 courses €24.95. Sun-Wed 5-7pm
The Opium early bird is Thai and Vietnamese cuisine.
Market Bar- €15.00 2 small dishes and a glass of beer/ house wine. Mon-Fri 3-7pm, Sun 12-7pm
Menu.
The Lotts- €15.00. 1 main course with dessert or glass of wine, tea or coffee. Mon-Thu 2-6pm.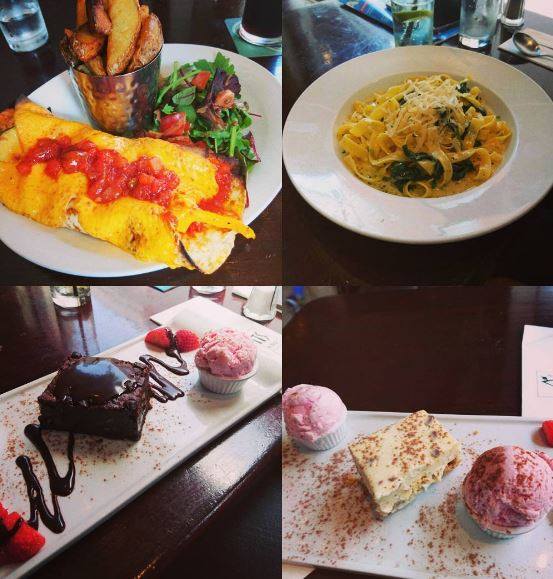 Menu.
Xico– 2 courses €22, 3 courses €25. Tue-Sat 5-6.45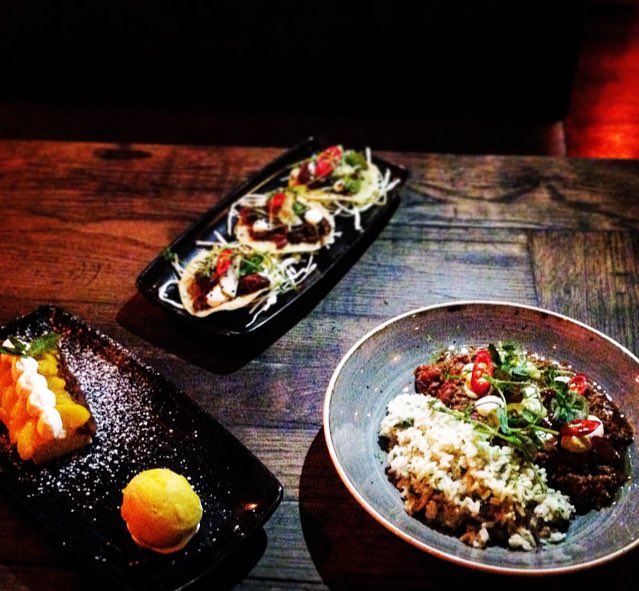 Harrys on the Green- 5-7pm, 2 course €16.50, 3 courses €20.50
Menu.
Bachelor Inn- 2-6pm Mon-Thu (excluding bank holidays, December, New Year). 2 courses and a drink, €15.00.
Menu.